YetiSwap NFT Marketplace opens for trading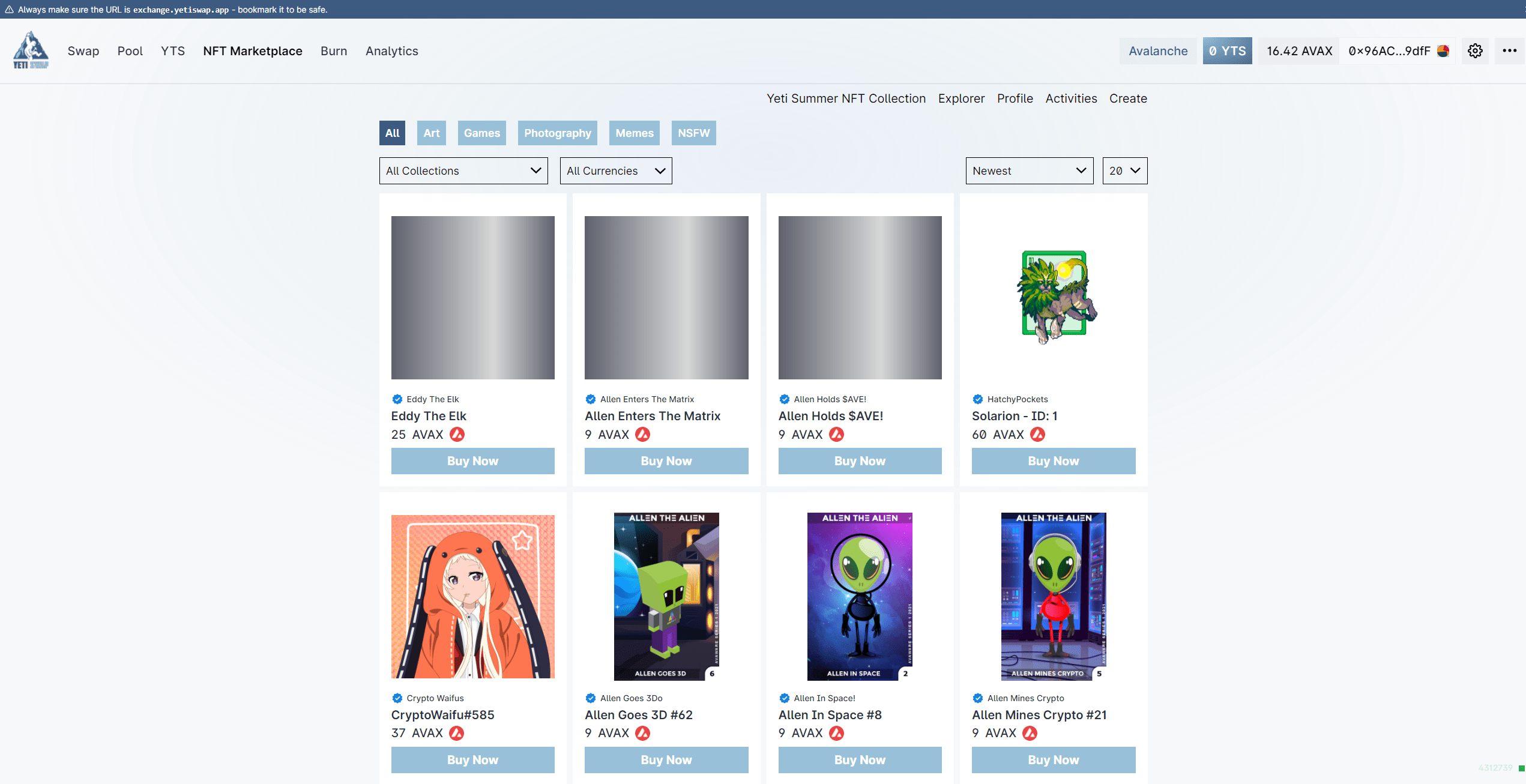 The much awaited Avalanche native NFT marketplace is here. YetiSwap's NFT marketplace has been in the works for a long time. But, the patience is paying off.
The interface is incredibly smooth. Simple to use. Versatile. And even verifies NFTs.
You can search for NFTs by filtering. It does this very quickly.
As opposed to NFTrade, YetiSwap's performance is holding up pretty well. This comes after frequent outages on NFTrade. Likely due to the influx of NFT investors into the Avalanche space.