Yield Yak's Token, the $YAK, is here!
We've all been waiting for it. (If this is the first you're hearing of it, you're a damned sight early.) Yield Yak's coveted airdrop. It's here.
Yield Yak airdrop
Claim your Yield Yak airdrop. The site updated and added a green Claim link. Click it. If you've used Yield Yak, you can claim your accrued YAK allocation.

Get it before it's gone. The airdrop is only around for a month. It's unlikely you'll be able to claim them thereafter.

Check out my video on the Yield Yak airdrop. Posted to YouTube. Show some support to the Yield Yak team too.
---
In other news
AVME previews their mobile wallet
The first Avalanche-native mobile wallet. As if being the first Avalanche-native desktop wallet wasn't enough. A place to store ARC20s safely on mobile devices! Good job on this AVME.
Cycle adds more Avaware farms
Cycle has listened to the community and worked closely with Avaware. Following Avaware's latest partnership, with Cycle, you can now farm AVE/CYCLE PGL. Oh, and you can compound it on Cycle too!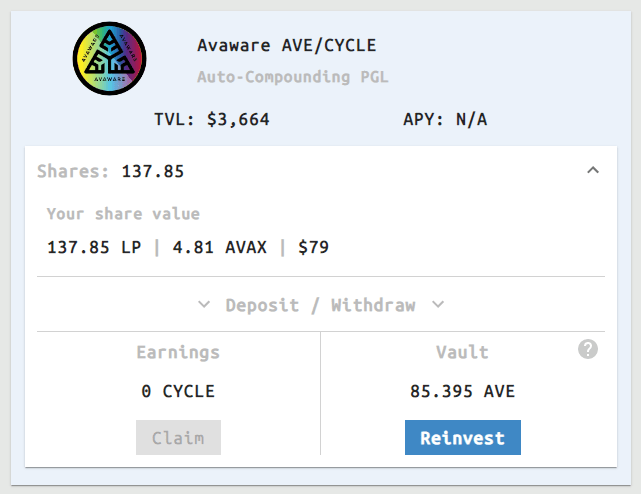 Pangolin adds Velox support for limit orders
Velox is a high-frequency trading bot. Now integrated with Pangolin. You can set limit orders that will buy and close at given prices on Avalanche's most popular DEX.