Avaxscape P2E Browser Based MMORPG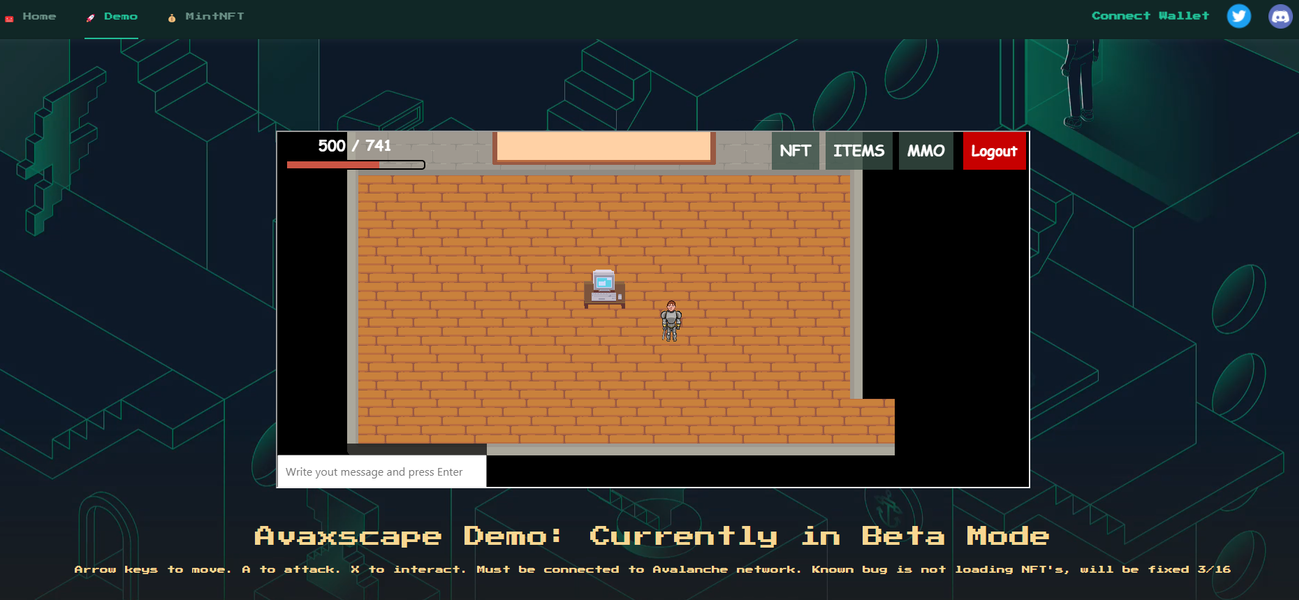 Avaxscape was created to stoke nostalgia and tug at our heartstrings for the classic old-school browser-based MMO games we grew up with.
After witnessing many NFT games with little to no gameplay, Avaxscape founder SaasWiz, felt a more immersive and fun experience could be easily provided.
Long Term Vision to be THE Web 3 MMO by Focusing on a Fun Experience That Integrates Existing Projects
The long-term vision for AVAXScape is to be the leading Web3 project on Avalanche, create a real MMO built onto Web3, which will integrate with other AVAX projects.

We accomplish these integrations by working with other AVAX projects and allowing their NFT's to be used in-game, whether in player-owned homes or with upgrades to your characters
The Demo Is Already Live!
Check it out here: https://www.avaxscape.com/demo
A Refreshing Approach to Developer Commitment
They've paid their developing team for a full year up front to ensure that development continues steadily and show their commitment to the success of the project.
They've secured 4 Full-Time Devs with Front-End, Gaming & Solidity Experience.
NFT Utility & Value on Day 1
The NFT you mint will be your key into AVAXScape, it is the only way to access the game and to earn $MMO. It also gives you exclusive access to the community Discord.
Once P2E & PVP launch, the future of AVAXScape is in the hands of the community. You'll be able to use your NFT's to vote for future updates, allowing players to create the game they want to see.
Mint and Whitelist Information
Hero supply of 3,333

Public mint price = 3 AVAX

Heroes list mint price = 2 AVAX
About the newsletter
This Week in Avalanche is an independent newsletter tracking what's happening in the Avalanche ecosystem. The inclusion of a project or token is not intended as an endorsement or financial advice(DYOR). If you have suggestions or feedback you can reach out on Twitter: @WeekInAvalanche