Pulsar: A Unique MMO RTS game with Web3 Integration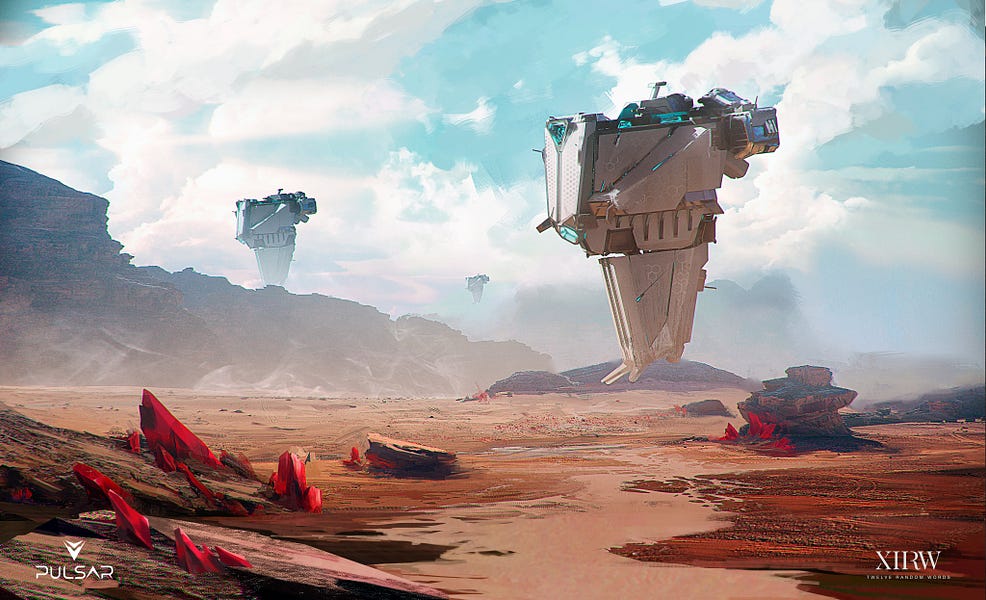 Written by Sir Coopernicus for the Fief Guild Library
Have you ever played a massively multiplayer real time strategy (MMO RTS) game? If not, then you are in for a real treat with Pulsar. This unique game combines the best of both worlds, giving you intense battles, strategic gameplay, a living universe, and NFT integrations.  Pulsar is early in their development but we know a lot already, here are the key takeaways.
Pulsar is set in a sci-fi world where players aim to become the ruler of Pulsar through mining, building, and fighting in real-time battle.  Pulsar takes key parts of RTS games like Starcraft, Warcraft, and Age of Empires, and builds a world on top of it where thousands of people build empires, battle invaders, and conquer each other's bases.
Watch The Trailer with P
ulsar Gameplay

:

‍
Free to Play
Pulsar is free to play, forever. Players can participate without ever buying NFTs or PULSAR, the in-game token. Free players can build their own NFTs, or borrow from players.  They can borrow resources to then mine their own resources, build infrastructure, and explore.  Without owning NFTs or the PULSAR token, free players will not be able to transfer their assets, land, or PULSAR. Additionally, any earnings these players make are shared with the owner of the land on which they completed the game actions.
‍
Earning Potential
Premium players that own Land and Unit NFTs are capable of mining $PULSAR. Limited $PULSAR deposits exist in every Land NFT, these repositories can be mined with NFT miners and converted into tokens with the $PULSAR refinery. Players can then choose to use their mined resources in a few ways:‍
Buy more NFTs
Upgrade their NFTs
Sell their $PULSAR for dollars or other tokens on a decentralized exchange
There may be multiple ways to increase earning potential in the world of Pulsar, from building up their mining capabilities, enhancing buildings, or battling players and NPCs
.
The Pulsar Mint Pass
"The Pulsar Mint Pass is the best way to lock in early access to Land and Unit drops, get a discount on all in-game NFTs, and earn exclusive extras like in-game skins."‍
Mint Passes are like vouchers for NFTs later on.   The Pulsar Mint Pass also rewards users for buying in early by providing additional credits and discounts for future NFT drops.  You can redeem your pass for Land, Unit, and Building NFTs up to the value of the Pass itself.
For example, minting a Commander pass for $10k would get you:
$10k in Credits to mint in game NFTs
10% Discount on in game NFTs forever
45 minute advanced mint time ahead of non-pass holders
EVM Support + Credit Cards
So far web3 games have had a huge onboarding challenge around payment options.  Pulsar is making this a focus area with multiple onramp options and even direct credit card integrations.‍
We're eager to see how their wallet setup works when connecting to the game.‍
‍
This is just the start for Pulsar, Fief Guild will be covering their updates and providing game guides as they progress up to full game launch.
Image Credit and Source: Pulsar
---
About the newsletter
This Week in Avalanche is an independent newsletter tracking what's happening in the Avalanche ecosystem. The inclusion of a project or token is not intended as an endorsement or financial advice(DYOR). If you have suggestions or feedback you can reach out on Twitter: @WeekInAvalanche.