Stash Sustainable Digital Banking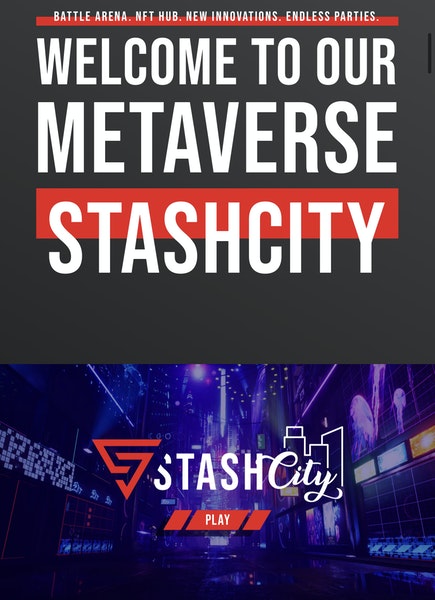 Stash is creating an all in one digital banking platform with a focus on ease of use and wide functionality.
Users will be able to conduct all regular banking services. For example, paying rent, utility bills, mortgages, and bank loans. In addition, users will have access to a prepaid card that they can use like any other debit card.
They have a handful of very unique value propositions that we want to highlight, starting with offshore banking.
Offshore banking via Asia Digital Bank
STASH capital has partnered with Asia Digital Bank to provide the advantages of offshore banking and more in their upcoming metaverse STASH City.
They are the first and only DeFi project with a bank partnership able to offer digital banking services so we want to highlight some of the benefits.
Taxes
Because many countries have unreasonable tax rates, companies take advantage of offshore banking. Authorities in the resident country cannot access offshore funds, and assets are protected.
Convenience
Suppose you reside in multiple countries or move around to conduct business. In that case, offshore banking will make managing your finance much smoother.
Offshore banks are accessible from anywhere, 24-hours a day, regardless of time zone.
Security
Conducting business and managing finance in countries with uncertain economic climates and high inflation can put bank accounts at risk, and authorities can even seize accounts.
Privacy
The majority of countries providing offshore banking have strict confidentiality laws in place, allowing greater anonymity and account information to remain undisclosed.
Higher interest rates
Offshore banking accounts usually have higher interest rates than accounts in the home country, especially for long-term arrangements.
The Team:
The team behind STASH capital is fully doxxed and led by CEO Oliver Maratos. Oliver has previously spearheaded several crypto-related companies and was the CSO of a blockchain development company focused on digitizing gold on the Bitcoin blockchain.
Rebase and Burn Functions
STASH includes a high APR rebase function, giving aprs in the thousands of percent. To offset this inflation, 2% of all traded STASH is automatically burned.
Metaverse to Come Later
It might seem odd to attach a Metaverse to a defi protocol, but we see the potential for it to serve as a place for likeminded individuals interested in DeFi to connect on a new level. Their Metaverse includes battle games with rewards, NFT hubs, and parties.
STASH Mission & Vision
Their aim is to make investors' life easier in the DeFi world by providing the best user experience with an instant, trustworthy, intuitive platform that complements financial freedom opportunities for our holders without putting too much time into managing their funds.
About the newsletter
This Week in Avalanche is an independent newsletter tracking what's happening in the Avalanche ecosystem. The inclusion of a project or token is not intended as an endorsement or financial advice(DYOR). If you have suggestions or feedback you can reach out on Twitter: @WeekInAvalanche