This Week in Avalanche, May 25th, 2022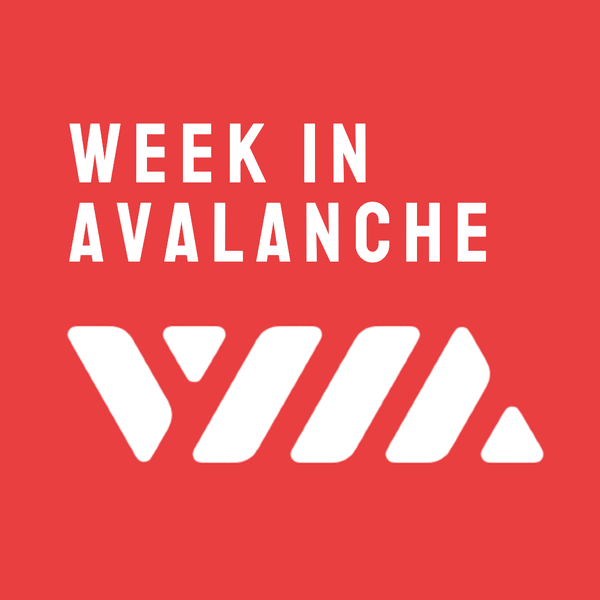 Avalanche Major News
Looking for new projects? Check out Avalaunch for upcoming IDO's and token sales.
Stats
Ecosystem
Does your project need funding or advisory support? Reach out to AVenturesDAO.
DEX
CEX
Lending
Yield Optimizers
Yield Farms
NFTs
Looking for a gaming guild? Join Fief Guild today for a vibrant gaming community
Gaming
Interested? These tokens are available for native trading on Coin98 Super App. Swap NOW!
AMAs
Podcasts
YouTube & Media
Jobs
About the newsletter
This Week in Avalanche is an independent newsletter tracking what's happening in the Avalanche ecosystem. The inclusion of a project or token is not intended as an endorsement (DYOR). If you have suggestions or feedback you can reach out on Twitter: @WeekInAvalanche