Allnodes Launches Avalanche Integration to Enable Full, End-to-End Hosting and Staking Services
Allnodes is offering 3 free months of node hosting services to 100 Avalanche community members.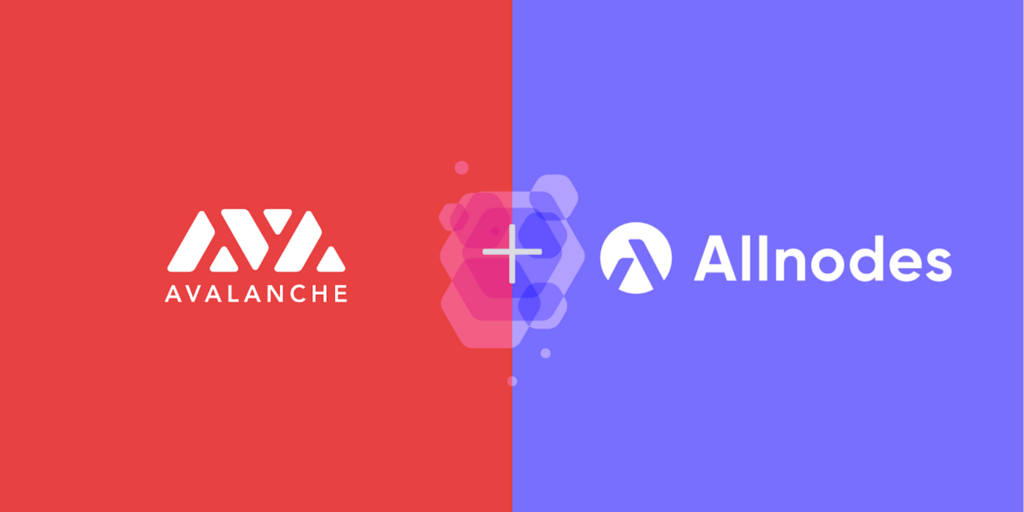 Nodes are essential for the security and scale of blockchain networks. With Avalanche, this is no different. Node operators can stake AVAX and earn AVAX staking rewards, by reliably validating or delegating transactions to secure the Avalanche network.
Since mainnet launch, Avalanche has steadily grown its block-producing node count. To date, we have over 600 validators all across the globe processing transactions. Not all validating opportunities are created equal, however. Last week, we acknowledged this with our collaboration with AVADO; some validators will want to fully control their node operations, while others will prefer a hands-off approach by delegating their AVAX to reliable validators.
No matter what your preference, most will seek a solution that is simple, cost-effective, and reliable. One of those solutions is Allnodes, the leading masternode and full node hosting and staking platform. We are working with Allnodes to ensure that everyone has a great user experience end-to-end.
Flexible Node Services to Fit Your Needs
When running your own node and validating on Avalanche, you are expected to have the technical knowledge to run your own hardware and set up using Avalanche software. If you forgo the hardware route, you can run your node with a service like Allnodes.
The most hands-off approach is to delegate your stake. Although not entirely risk-free, you only have to ensure that the node you are delegating to is reliable. If the validator is correct and online for at least 60% of the staking period, you are eligible to receive your rewards. Delegating is best for those who prefer a more laid back approach to secure Avalanche and earn AVAX rewards in return.
Allnodes is a platform with a stellar track record, reliability, and trustworthiness. All background processes, updates, and maintenance is monitored and powered by Allnodes. They are currently working to support delegation services for Avalanche validators. The planned delegation fee will be 10%.
Allnodes Offering 3 Free Months to 100 Avalanche Community Members
You can now run your Avalanche nodes on one of the most proficient, customer-focused, and easy to use platforms in the industry. Starting today, the first 100 customers will receive 3 free months of Allnodes node hosting services; use the code "AVAXLOVE" during checkout, or go here to automatically apply the promo (on a first-come, first-served basis until all 100 codes are used).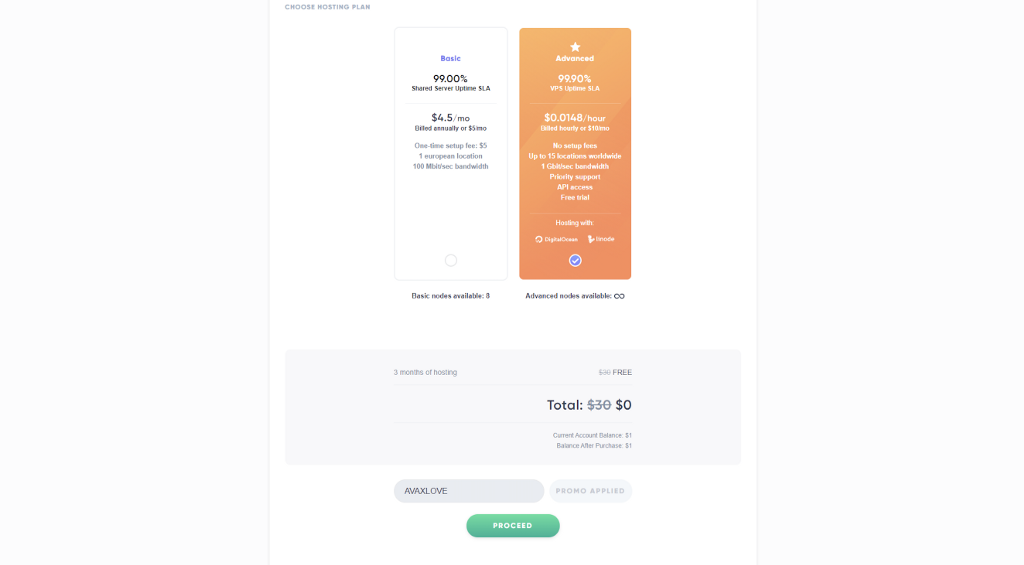 Run Your Avalanche Node Stress-Free with Allnodes
Even after the end of the promo, Allnodes offers competitive pricing for node hosting services. See how easy it is to host on Allnodes.
Monitoring services on Allnodes are free of charge and available to all. Even if you're not paying for Allnodes services, we recommend you sign up for this service. Benefits include alerts that get sent directly to your Telegram or Discord. Use this tool and you'll get notified about any technical issues that your node may be experiencing, delegations to your node and when they end, staking start and end times, and all other updates. It is clearly and simply designed.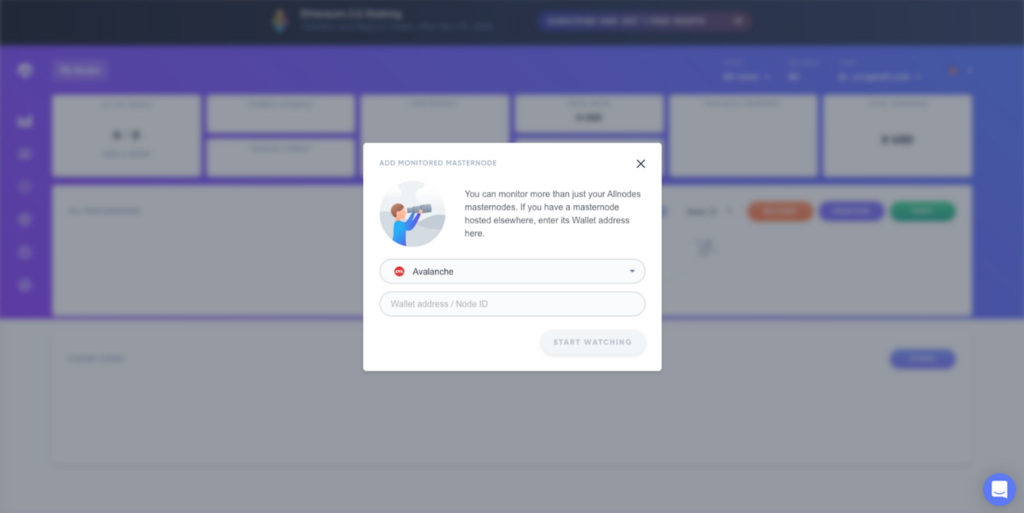 Running parallel with the Avalanche x Allnodes promotion, our teams will come together to organize a community-focused AMA. Stay tuned on our social channels for AMA details in the coming weeks!
https://medium.com/media/b8a596544f943e3618682869c7e2f97a/href
About Avalanche
Avalanche is an open-source platform for launching decentralized finance applications and enterprise blockchain deployments in one interoperable, highly scalable ecosystem. Developers who build on Avalanche can easily create powerful, reliable, and secure applications and custom blockchain networks with complex rulesets or build on existing private or public subnets.
Website | Whitepapers | Twitter | Discord | GitHub | Documentation | Forum | Avalanche-X | Telegram | Facebook | LinkedIn | Reddit | YouTube

---
Allnodes Launches Avalanche Integration to Enable Full, End-to-End Hosting and Staking Services was originally published in Ava Labs on Medium, where people are continuing the conversation by highlighting and responding to this story.