Alpha Finance Lab, Joins Avalanche Rush with $6 Million Allocation
Cross-chain DeFi ecosystem joins the program, ''Alpha Rush'' is here!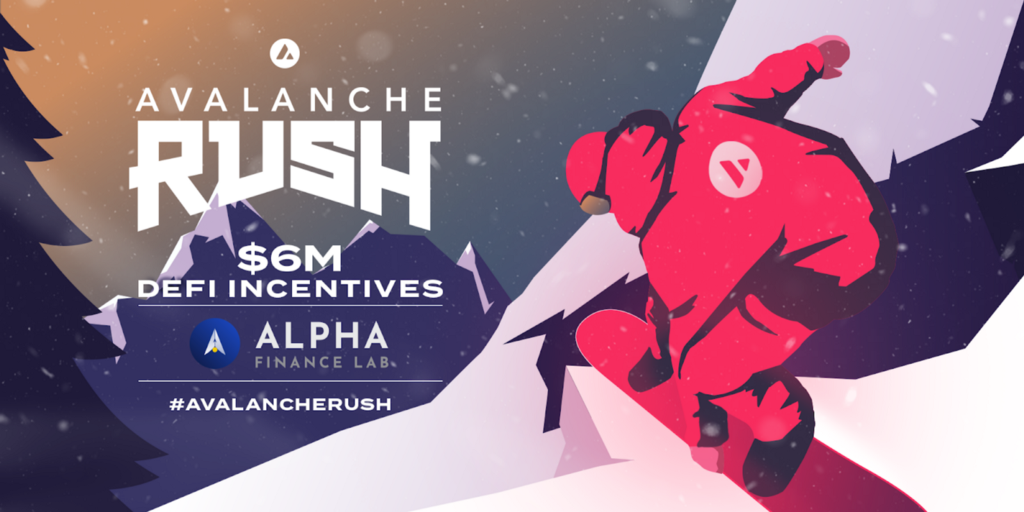 Alpha Finance Lab, an ecosystem of cross-chain DeFi products, has joined the Avalanche Rush Program. The Avalanche Foundation and Alpha Finance Lab allocated a total of $6M ($3M in AVAX and $3M in ALPHA) of liquidity mining incentives to Alpha Homora V2, one of Alpha Finance Lab's main products. The program will begin in December, with an exact date announced soon.
Alpha Homora V2, a leverage yield farming/ leverage liquidity providing and lending protocol, offers unique opportunities for both farmers and lenders to gain higher APY. Alpha Homora V2 users on Avalanche experience exceptional farming yields from various asset pairs with drastically low gas fees. As a result, after launching on Avalanche in late October 2021, the protocol has organically achieved over $270 million in TVL.
"We're thrilled to join the Avalanche Rush program and further establish a close working relationship with Avalanche and its community. Alpha is looking forward to enabling users on Avalanche to maximize yields from using Alpha Homora V2 as well as expanding the Alpha product suite on Avalanche, including the upcoming AlphaX. This support from the Avalanche Rush program will help smoothen our expansion to the Avalanche community, " said Tascha Punyaneramitdee, Co-founder of Alpha Finance Lab.
To receive these AVAX and ALPHA incentive rewards, Alpha Homora V2 users can lend their assets on the "Earn" page on the DApp, by following the steps provided below:
Step 1: Navigate to https://homora-v2.alphafinance.io/
Step 2: Connect Metamask (or preferred wallet) to Avalanche using the following steps:
Log in to MetaMask -> Click the Network drop-down -> Select Custom RPC -> Fill in the details down below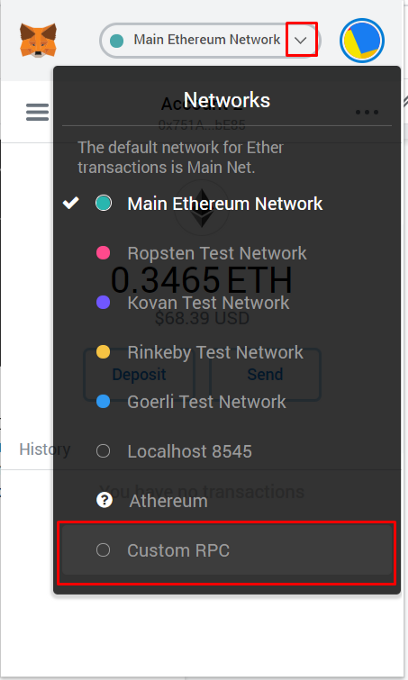 Step 3: Click on the 'Earn' page located on the left navigation bar
Step 4: After chosen the asset you want to lend, click on 'Supply' and input the amount you want to lend
Step 5: Click 'confirm' to begin lending process and earn Rush rewards

As a part of the Avalanche Rush Program, the Avalanche Foundation is working closely with top projects, including Aave, Curve, Sushi, Stake DAO and BENQI for farming, mining, lending, gaming experiences and more.
Alpha Finance Lab will also be launching soon the second flagship product, AlphaX, an on-chain derivatives trading platform that offers users capital efficiency using a new concept — Strike Token, making its first official mainnet debut on Avalanche in Q4 2021. Try first with the testnet here.
The specific date for Alpha Homora's Avalanche Rush deployment will be coming in Q4 2021. For more information on Alpha Finance Lab, please visit its Website and Twitter.
https://medium.com/media/b8a596544f943e3618682869c7e2f97a/href
About Alpha Finance Lab
Alpha Finance Lab is a blockchain Lab, and on a mission to build Alpha Universe. Alpha Universe includes the Alpha DeFi ecosystem (Alpha Homora, AlphaX), Alpha Metaverse (Alpha Buy Wall, Provably Rare Gems), and Alpha Launchpad (incubator program).
Website | Twitter | Telegram | Discord | Blog | Document
About Avalanche
Avalanche is the fastest smart contracts platform in the blockchain industry, as measured by time-to-finality, and has the most validators securing its activity of any proof-of-stake protocol. Avalanche is blazingly fast, low cost, and green. Any smart contract-enabled application can outperform its competition by deploying on Avalanche. Don't believe it? Try Avalanche today.
Website | Whitepapers | Twitter | Discord | GitHub | Documentation | Forum | Avalanche-X | Telegram | Facebook | LinkedIn | Reddit | YouTube |Important Notice
About Avalanche Rush
Avalanche Rush, the largest DeFi incentive program in history, brings more digital assets and applications to the rapidly growing DeFi ecosystem on Avalanche. The program has launched with blue-chip DeFi applications like Aave, Curve, Sushi, and Stake DAO, and cornerstone applications native to Avalanche like Pangolin, BENQi, and Avalaunch.
---
Alpha Finance Lab, Joins Avalanche Rush with $6 Million Allocation was originally published in Avalanche on Medium, where people are continuing the conversation by highlighting and responding to this story.