Ankr Launches Support for One-Click Avalanche Node Deployment
Ankr enables easy node hosting and validating services for Avalanche on desktop and mobile.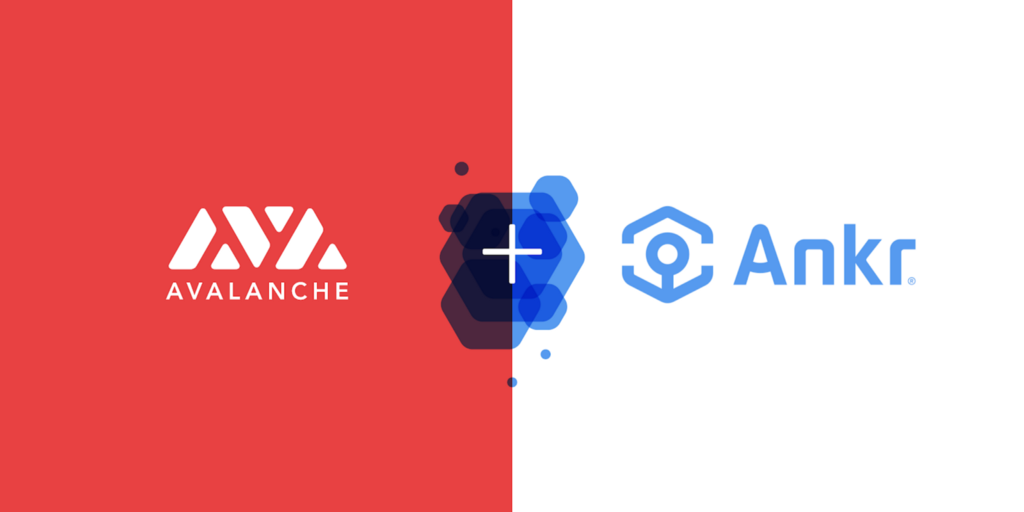 Today, Avalanche is rolling out an integration with Ankr, your gateway to Web3 connecting consumers, developers, and enterprises to the new internet, in a few easy clicks.
As part of the collaboration, we have jointly built a state-of-the-art node on Ankr, making it easier than ever for users to run an Avalanche node. Ankr users can run full and validator nodes for just $19 per month. Whether you're a developer requiring on-chain data or an enthusiast looking to stake AVAX for token rewards, Ankr has a solution for you.
Since mainnet launch, one of Avalanche's primary goals is to maximize decentralization and opportunity for people around the world to participate in securing the Avalanche platform. You can help secure Avalanche by becoming a validator or delegator. Validating gives you complete control, but not everyone has the technical expertise to ensure that you're meeting uptime and other staking requirements. Ankr allows for this stress-free staking experience on desktop and mobile.
"We have long admired Avalanche's resilient blockchain infrastructure, so it was only a matter of time to combine it with Ankr's node platform that currently supports over 50 blockchains," Ankr CEO Chandler Song commented. "Together, we are ready to offer one-click Avalanche node deployment to our customers."
At the time of writing, Avalanche's full, block-producing node count has reached 650, and we hope to surpass 1,000 nodes across the world working together to secure and facilitate transactions on Avalanche in 2021.
If you're interested in participating in discussions that will shape the future of staking and any other capabilities on Avalanche, join the discussion on Avalanche Forum or on Discord.
https://medium.com/media/b8a596544f943e3618682869c7e2f97a/href
About Avalanche
Avalanche is an open-source platform for launching decentralized finance applications and enterprise blockchain deployments in one interoperable, highly scalable ecosystem. Developers who build on Avalanche can easily create powerful, reliable, and secure applications and custom blockchain networks with complex rulesets or build on existing private or public subnets.
Website | Whitepapers | Twitter | Discord | GitHub | Forum | Documentation | Explorer | Avalanche-X | Telegram | Facebook | LinkedIn | Reddit | YouTube
Follow Ankr on social media
Ankr official website
Ankr Twitter
Ankr Telegram Node Support group
Ankr LinkedIn profile
Ankr Instagram
---
Ankr Launches Support for One-Click Avalanche Node Deployment was originally published in Ava Labs on Medium, where people are continuing the conversation by highlighting and responding to this story.