Artist Spotlight: Celine Manetta Helps Airbus Celebrate with Nearly 130,000 Employees
Aerospace giant chooses Avalanche for digital collectibles, with French artist Manetta delivering the stunning piece.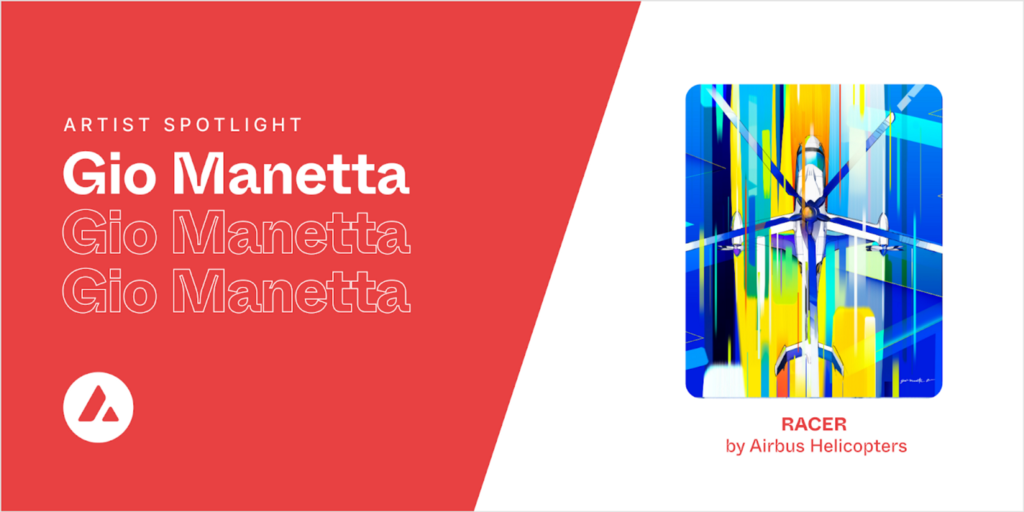 European aerospace giant Airbus ($AIR.PA) has chosen Avalanche as its home for digital collectibles. Its first collection celebrates the 30th anniversary of its Airbus Helicopters with nearly 130,000 employees.
En route to becoming one of the two biggest commercial aircraft manufacturers in the world, Airbus has become synonymous with high performance and versatility. So is it really a surprise that they would find and choose their soulmate in Avalanche as the fastest and most versatile blockchain?
The Avalanche-native collection, RACER by Airbus, launched with the help of OpenGem. The collectibles are available on OpenSea and Kalao.
"Beyond the digital memory of this event, it is an opportunity for Airbus and its employees to learn more about blockchain technology," Airbus announced. "This includes understanding what a NFT is, learning how to install and configure a personal digital wallet and recognising the importance of private key management for self-custody. Airbus and its employees will then be able to start thinking about how blockchain technologies could support our current business for future challenges on security, transparency and trust."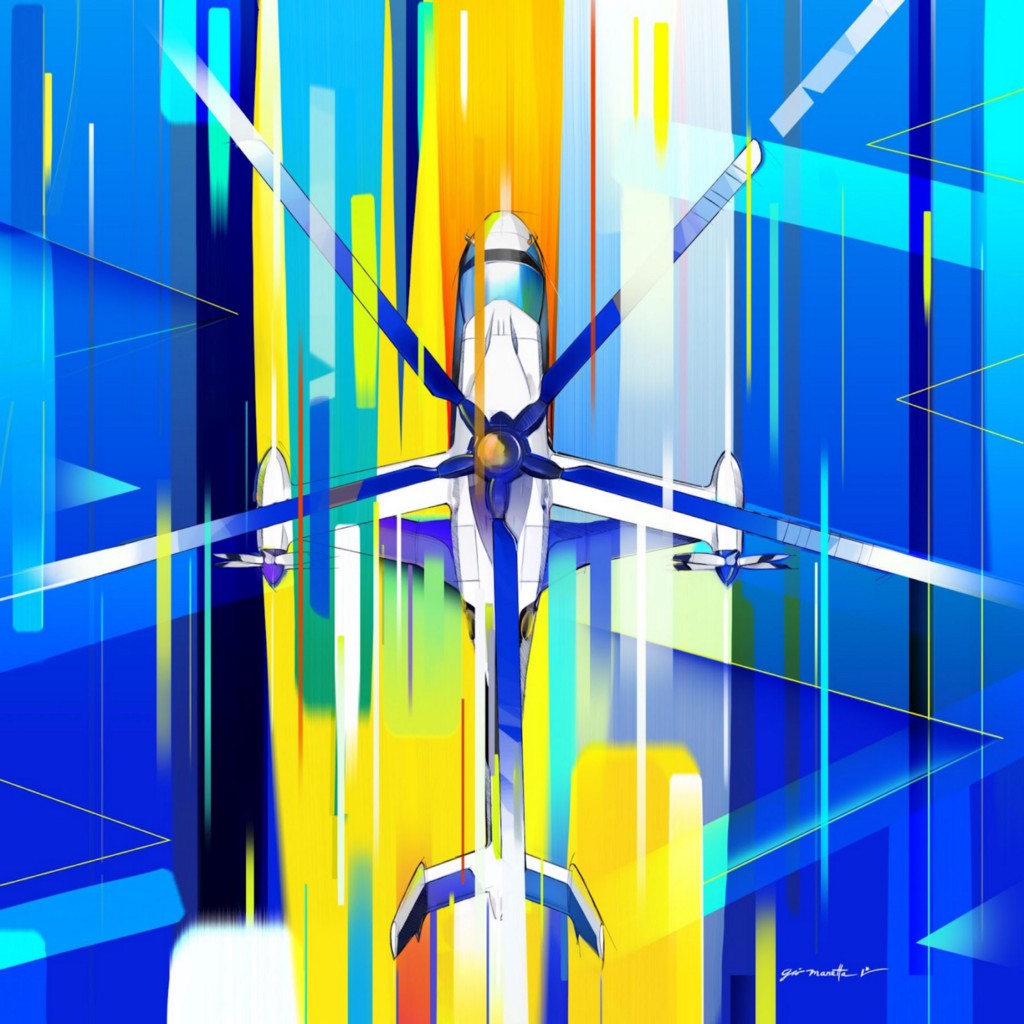 The creative mind behind the art is Celine "Gio" Manetta, a French painter and illustrator who has designed cars for Mercedes and painted for the French Air Force.
This is Manetta's first digital collectible drop. She plans to do more. Her early impressions of the Avalanche digital art and collectibles scene are strong. "The Avalanche community has a unique identity and passion for experiencing art," she said.
Manetta's art is unique. She uses a digital brush that she designed herself, alongside her work creating digital sculptures.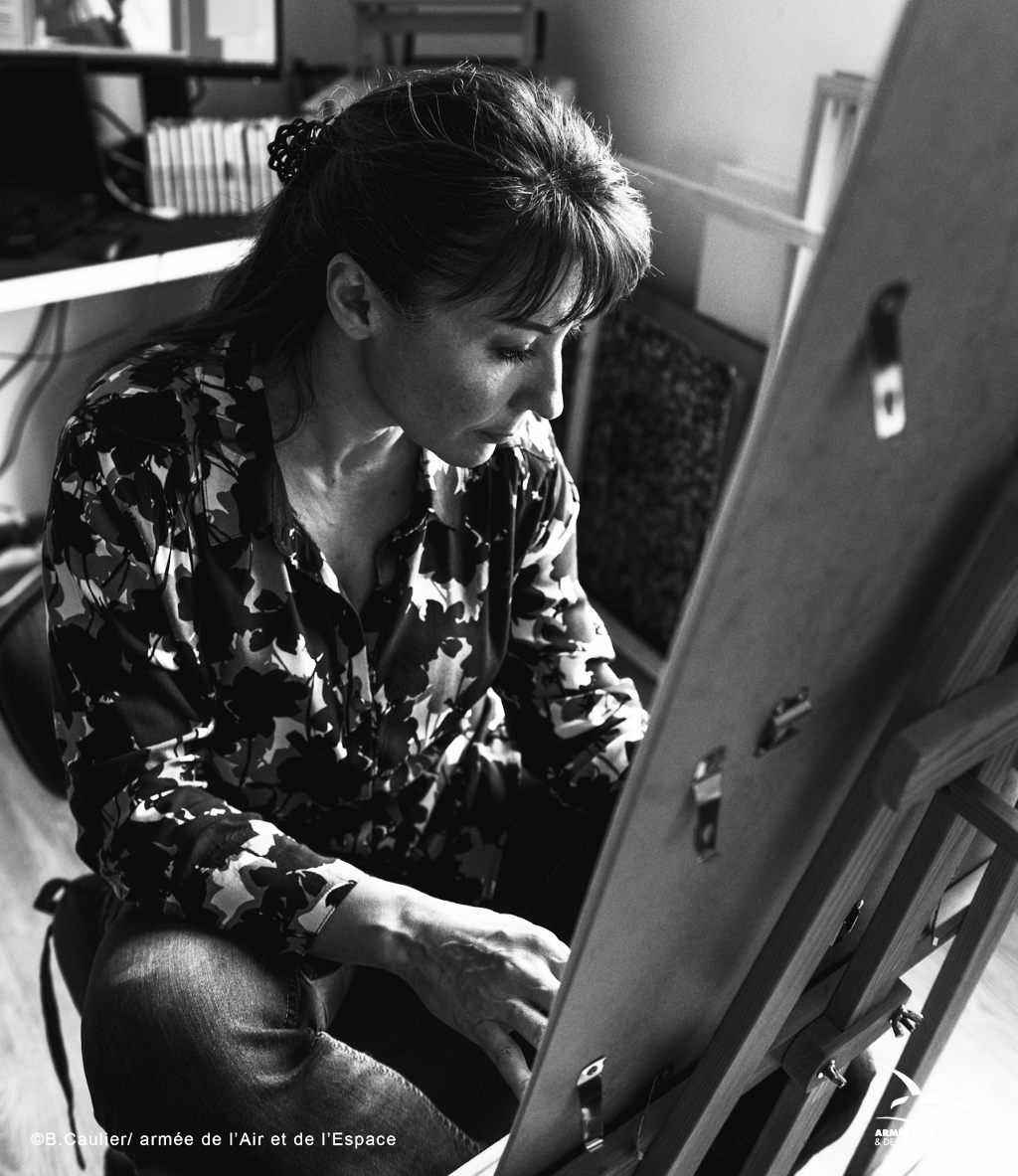 Based in Paris, Manetta paints and illustrates with "everything," including acrylics, oils, wood, canvas, paper, and digital tools. Often, her work features an aircraft or a land-bound vehicle in motion, bold color streaks conveying a sense of its mood or rapid motion. Manetta cites Jeff Koons and Francoise Nielly as influences. She creates in a small, peaceful workshop. "All my universe is there," she said. "Everything is scattered. I don't like tidying up. My brain needs the mess."
When Airbus called about commissioning Manetta to create the art for its first Avalanche collectibles project, she jumped at the opportunity. "I am curious by nature and I am never satisfied," she said. "I am in perpetual search of a challenge."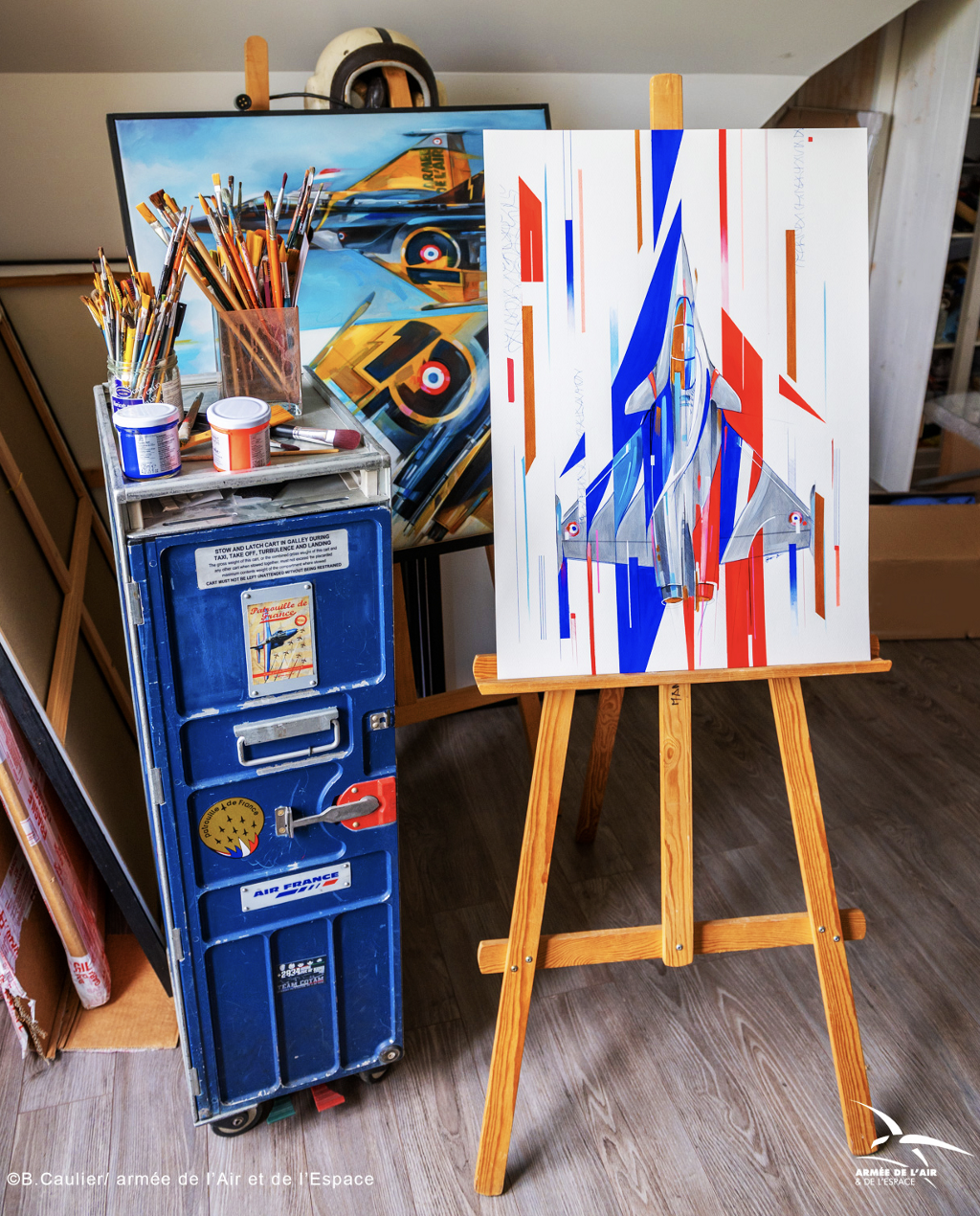 Manetta instantly knew what she would create for the project. "The inspiration was immediate," she said. "I wanted to sublimate the Racer in a dynamic of lines so graphic that the helicopter becomes a painting of its own right, that the contours fade."
After completing her Avalanche NFT project, Manetta says she has been converted to digital collectibles. She calls them "a showcase with a new dimension," enthusiastic and proud that anybody with a phone can digitally own her work.
"This is my first digital collectible project," she said. "But it is only the beginning of a story."
For more on Celine's work, check out her website and Instagram.
Are you also creating on Avalanche? We'd love to learn more about your story and perhaps tell it here next. Please fill out our typeform so we can get to know you.
About Avalanche
Avalanche is the fastest, most reliable smart contracts platform in the world. Its revolutionary consensus protocol and novel Subnets enable Web3 developers to easily launch highly-scalable solutions. Deploy on the EVM, or use your own custom VM. Build anything you want, any way you want, on the eco-friendly blockchain designed for Web3 devs.
Website | Whitepapers | Twitter | Discord | GitHub | Documentation | Telegram | Facebook | LinkedIn | Reddit | YouTube
---
Artist Spotlight: Celine Manetta Helps Airbus Celebrate with Nearly 130,000 Employees was originally published in Avalanche on Medium, where people are continuing the conversation by highlighting and responding to this story.