Artist Spotlight: Tap Tap Kaboom's Vast NFT Doodleverse
The Avalanche NFT artist's dreamlike pieces spring from a lush, imaginary world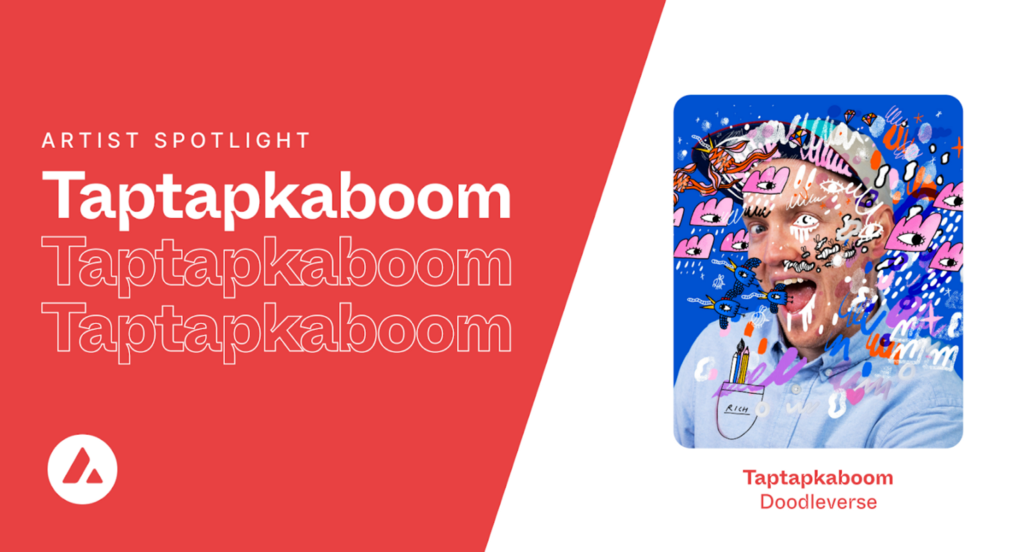 Rich Armstrong doodles. He doodles giant jellyfish. He doodles singing trees and talking rainbows. He doodles robotic birds with scissor beaks, clusters of floating eyes, and cartoon skulls and bones drifting through starry space. As a 34-year-old artist working from his Amsterdam studio, he doodles on an iPad using Procreate and Adobe Fresco, his favorite graphics editing apps. He doodles just like he once did from his childhood room in South Africa, dreaming of castles. He doodles to "imagine, explore, dream, wonder, and be a kid again."
These days, Rich doodles for his Doodleverse, a pillar of Avalanche's NFT scene.
Rich's fans know the Doodleverse as two things: a single NFT collection of that name, and a family of doodle-driven NFT collections existing in his wavy, vivid, colorful world called the Doodleverse. Both are built on Avalanche.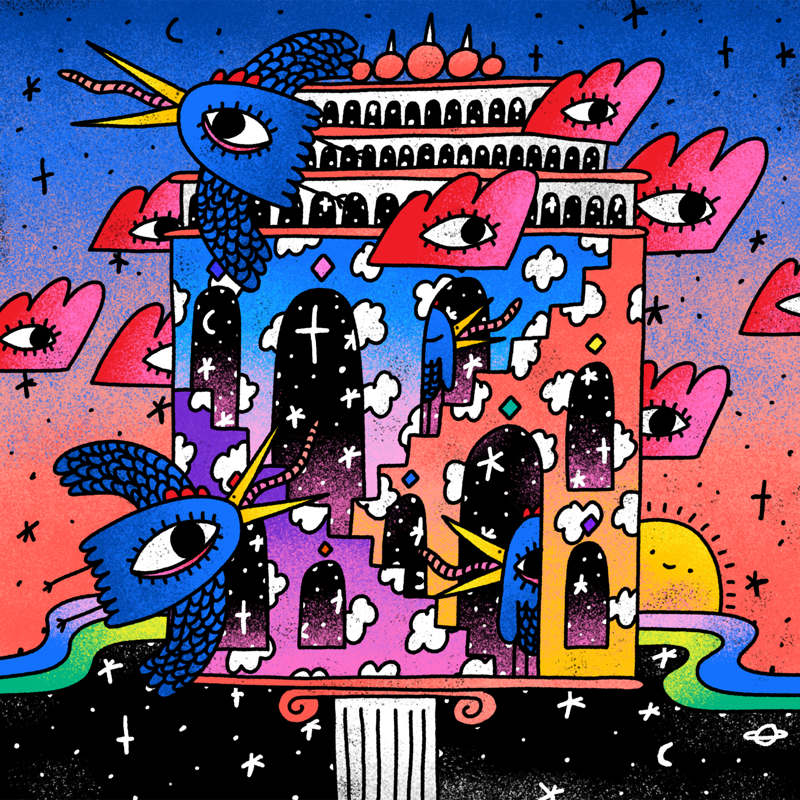 Birdhouse, an illustration from Rich's OG Doodleverse collection
"Doodleverse is a dreamlike universe with multiple realms, much like the metaverse," said Rich, who creates Avalanche NFTs under the moniker TapTapKaboom. "Just like in dreams, there are no rules in the Doodleverse. Anything can happen."
What has happened so far? Six overlapping NFT collections, five released.
After trying three other blockchains, Rich started minting NFTs on Avalanche. When he made the switch, he was in the middle of a "100 days" project in which he created a new NFT each day for 100 days. Rich wanted to try a new chain to keep the journey interesting. A friend suggested Avalanche.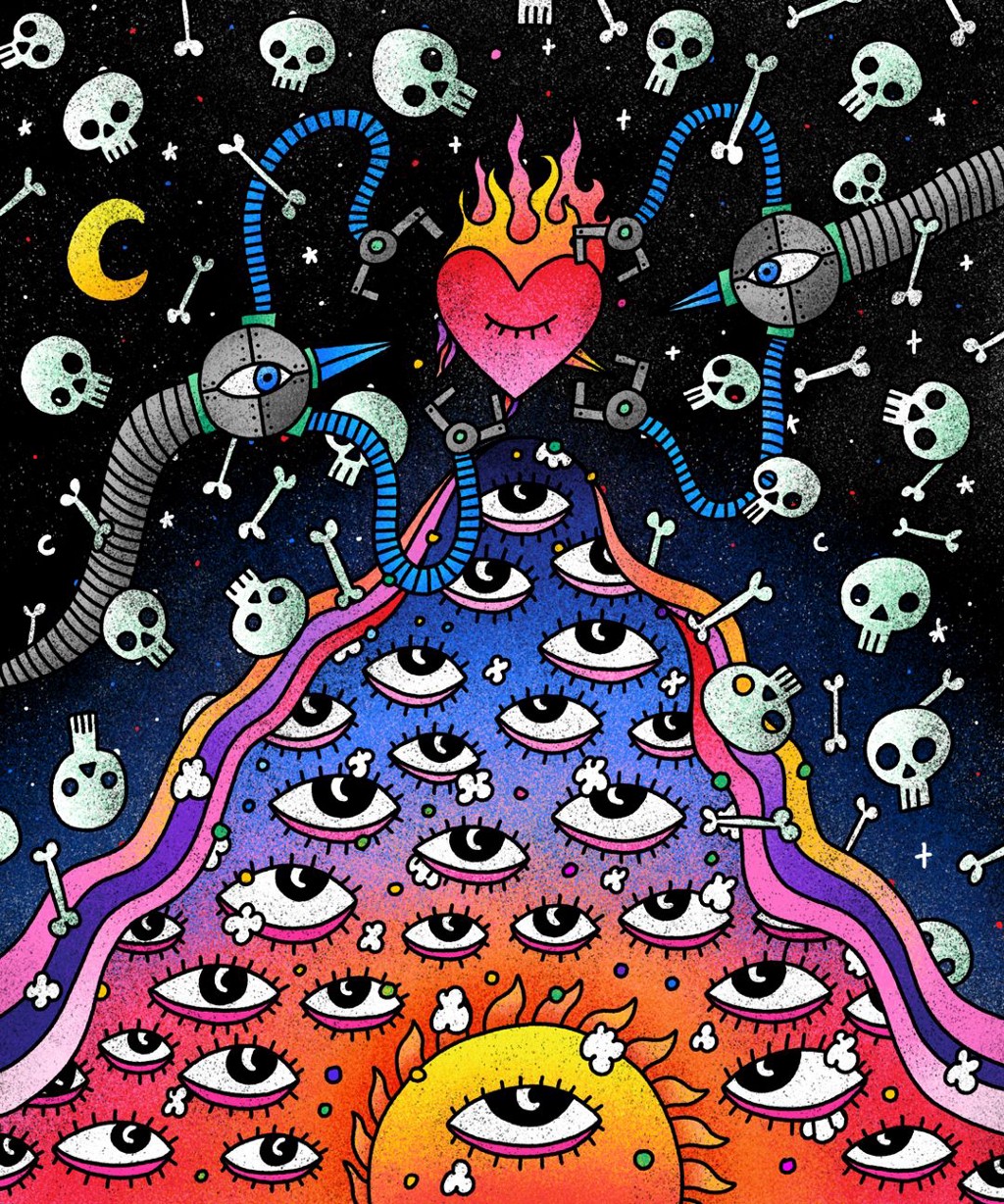 Rekindle, a piece from Rich's For Love collection
He was quickly converted.
Rich creates on Avalanche for the speed, low fees, and easy experience, but mostly his connection with the tight-knit Avalanche NFT community. "The community has been amazing," he said. "The love, encouragement, and support has been wild."
In the physical world, Rich and his wife, who helps him with his brand and business, work together in that Amsterdam studio. As you might expect if you've visited the Netherlands, they travel to the studio on bikes (they have "5 or 6" for good measure). The studio has a camera rig so Rich can film classes and streams, two big tables, and a few computers. After firing up a playlist, Rich loses himself on his iPad, where 95% of his doodling and dreams unfold. Post-production on Photoshop consumes the remaining 5%.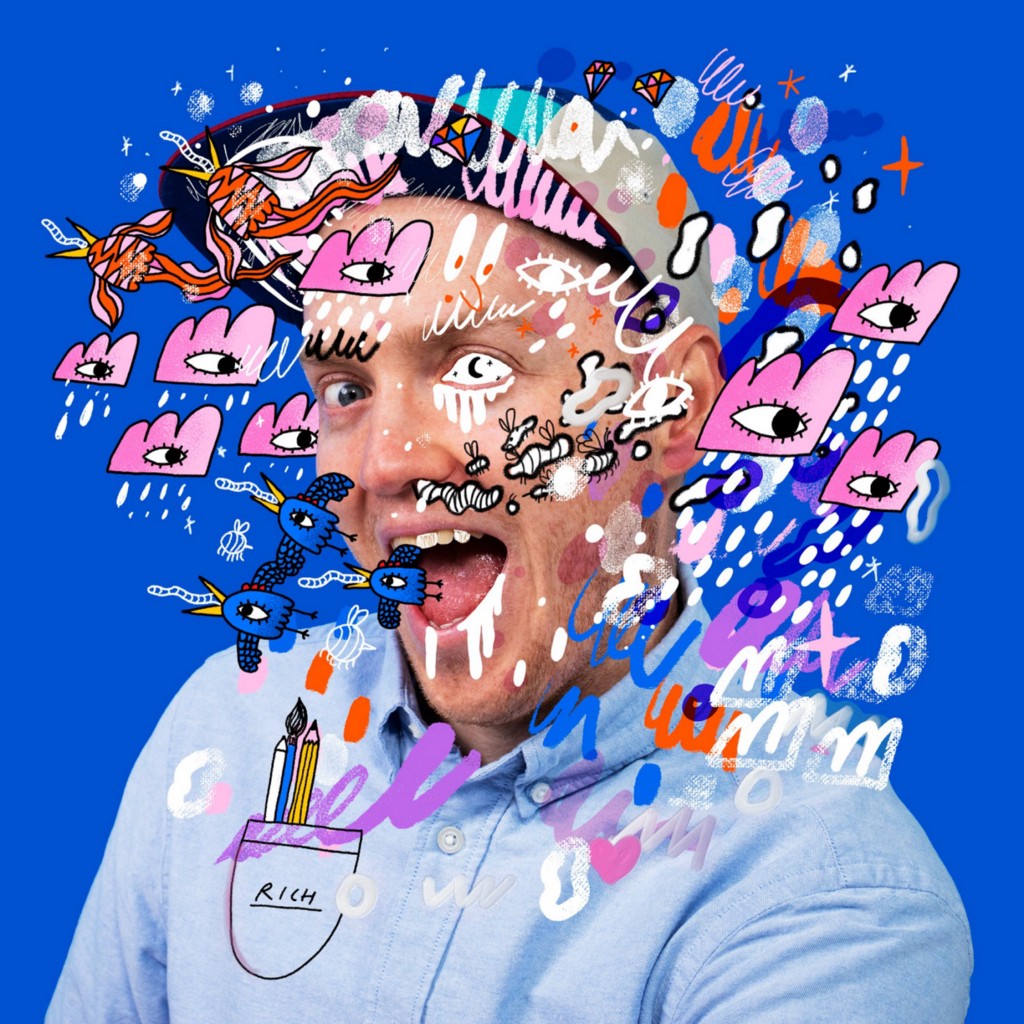 Rich Armstrong AKA Tap Tap Kaboom, an Avalanche NFT artist
"I've always doodled," Rich said. "At school. At home. At work. In meetings. In some ways, it's the OG of all my work. But in other ways, it's a new fertile ground from which I'm creating more and more."
Rich consumes art with a voracious appetite, yet doesn't look to any overarching artist or set of artists for inspiration. Asked to cite an influence, he chooses J.R.R. Tolkien, a creator of endless intrigue, curiosity, and technique in his craft.
Indeed, the Doodleverse is populated with soaring castles, magical-looking creatures, and bendy eye-speckled trees. As in dreams, these elements (and many more) recur through the Doodleverse family of projects.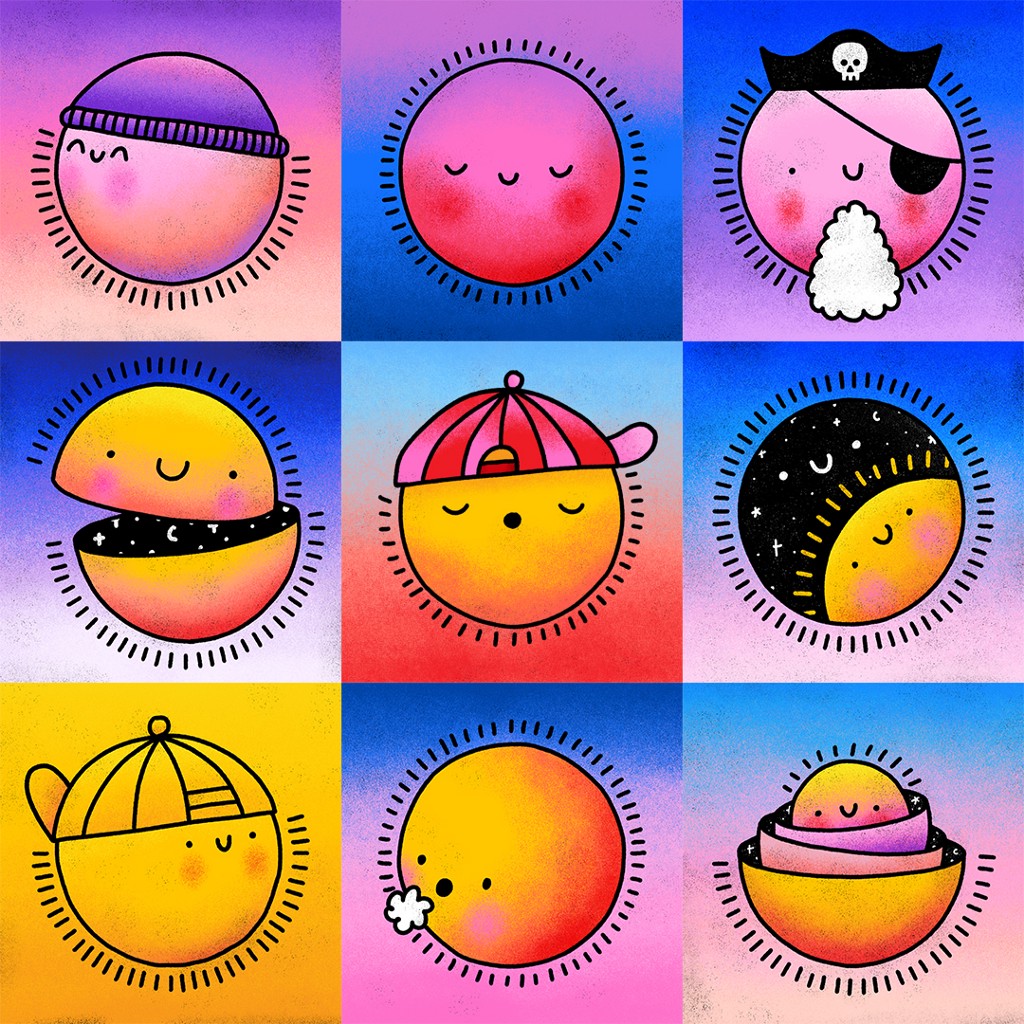 A grid of Happy Suns, a collection within the Doodleverse
"I think the Doodleverse appeals to viewers because it takes them back to childhood," he said. "Back to castles, creatures, magic, and imaginary worlds. Back to when they maybe drew things like this. Back to when their imaginations ran wild, when anything was possible."
For Rich, the Doodleverse and its properties have almost become a filter that he can pass certain ideas through, giving them its signature shapes, colors, and themes. He plans to release more Doodleverse collections. He is excited to doodle them, to keep exploring the far reaches of his imagination through doodling, to create new work, and to share it with the growing Avalanche NFT community.
To follow Rich, check out his Twitter, Twitch, Youtube, Instagram, and Behance. Have half a minute to spare? Watch a timelapse of his pen-on-paper doodling.
Are you also creating on Avalanche? We'd love to learn more about your story and perhaps tell it here next. Please fill out our typeform so we can get to know you.
About Avalanche
Avalanche is the fastest smart contracts platform in the blockchain industry, as measured by time-to-finality, and has the most validators securing its activity of any proof-of-stake protocol. Avalanche is blazingly fast, low cost, and green. Any smart contract-enabled application can outperform its competition by deploying on Avalanche. Don't believe it? Try Avalanche today.
Website | Whitepapers | Twitter | Discord | GitHub | Documentation | Telegram | Facebook | LinkedIn | Reddit | YouTube
---
Artist Spotlight: Tap Tap Kaboom's Vast NFT Doodleverse was originally published in Avalanche on Medium, where people are continuing the conversation by highlighting and responding to this story.