Artist Spotlight: The Multisensory NFTs of Mmoon Studios
Mazey Moon tries "to read images as sheet music," creating abstract work blending sound and animation.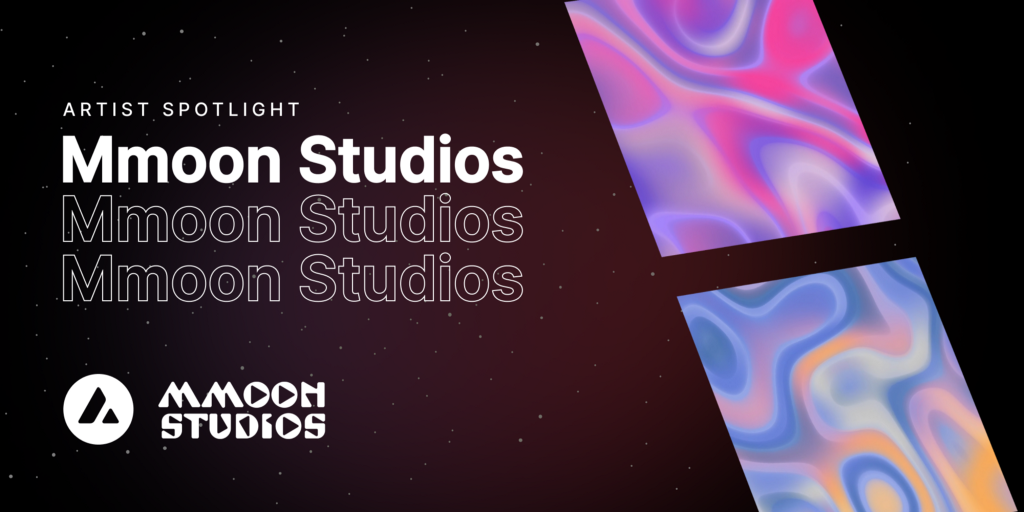 For her newest collection, NFT artist Mazey Moon turned sunsets into music. She started by asking IRL and online friends for photos of sunsets. Mazey, who plays some 20 instruments and creates under the moniker Mmoon Studios, then translated each sunset's colors and landscapes into airy, abstract tunes mirroring the sunset. Next, she paired each track with a screensaver-like animation, the colors swirling, morphing, and rippling like water.
The final NFT is a music and animation hybrid, no sunset to be seen.
"If somebody sent me an image of a sunset on a beach, I'd probably use field recordings of water or waves crashing," Mazey said. "I've had images with treelines, so I'll use the position of the trees as a marker for rhythm. I'm trying to read an image as sheet music."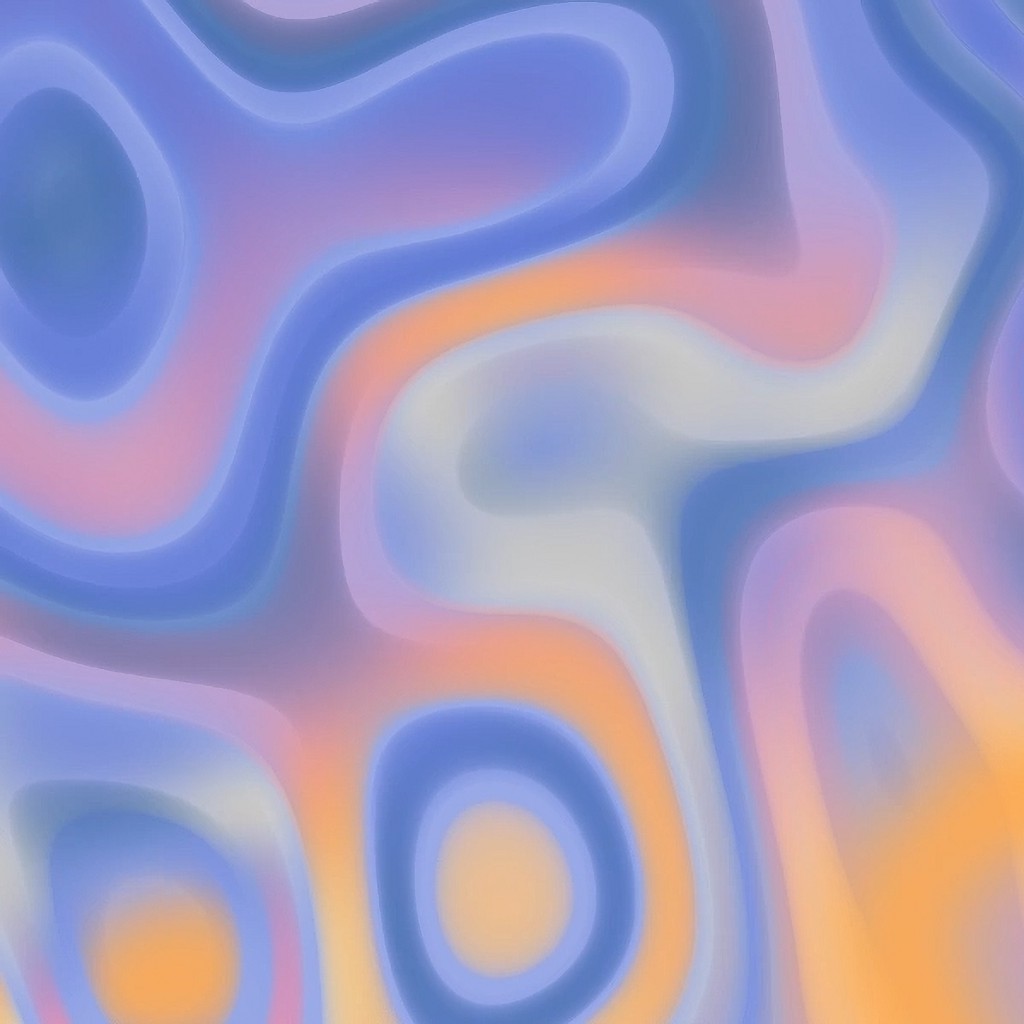 In an NFT landscape dominated by PFPs, Mazey's work stands out. A former pastry chef who pivoted to art in her late 20s, Mazey, now 32, makes audio-visual pieces from a solar-powered warehouse on her parents' property in Salem, Oregon, which she has converted into an apartment and studio. Her latest NFT work is on Campfire, an Avalanche-native marketplace. Mazey has also minted on Ethereum and Tezos, but these days she prefers Avalanche for its eco-friendliness and community.
Mazey got into NFTs in November 2021. She didn't try Avalanche until months later, after an Avalanche event in Portland. "It was weird and fun," she said. "That's the kind of vibe that I got from the Avalanche PDX event. I feel like even though us NFT artists are scattered all over the world, we still want to get to know each other. I didn't find that on any other blockchain."
Mazey's digital art style has roots in Portland galleries, where she would play instruments while her own art hung behind her. Mazey plays a lot of piano and often carries percussive hand shakers, making the gallery experience fun. But she was soon diagnosed with fibromyalgia and POTS, limiting her ability to participate in physical galleries.
Instead, she embraced the burgeoning NFT scene.
"I saw Web3 as a space where I could participate in my work and not have physical limitations be a problem at all," she said.
Mazey believes that NFTs are ideal for her unique multi-sensory pieces. "There's no better time or place for collecting audio-visual work that isn't a film or movie," she said. "This is the time for my kind of work, and NFTs are the medium."
At first, Mazey started minting NFTs that combined music and painting. She soon discovered that what she truly liked was "the movement of the paint with the music," and that she could capture movement better through animation. Mazey animates using Adobe After Effects.
She uses "color theory" to help transmute colors into sounds. She has developed a color wheel for the purpose, one shaped by her own intensive research.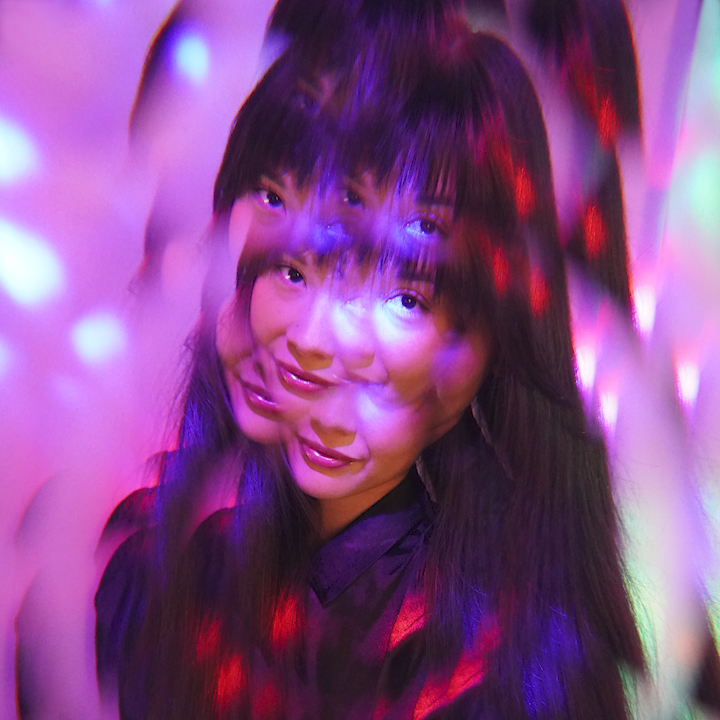 Mazey's Color X Music Theory collection channels this philosophy very strongly. For this NFT collection, Mazey created ambient music to match the color of crystals, and visuals to match the music. Like most of her collections, these are 1-of-1s and have no end. Mazey leaves her collections unlimited, so she can create as many pieces infinitely into the future.
"I work kind of slow," Mazey said. "I'll do one or two NFTs a week. They're kind of my babies. I won't even release a song until it's been made over a month, because I like to listen to it myself."
Mazey is happy that her experimental art has found a comfortable home on Avalanche. She loves the speed and transaction fees of Avalanche. She loves the community and hosts gatherings via a Twitter Spaces called "Audio/Visual Club that meets once a week." Give her a follow on Twitter and attend a session and learn more about her work.
For more on Mazey's work, check out her website and Spotify.
Are you also creating on Avalanche? We'd love to learn more about your story and perhaps tell it here next. Please fill out our typeform so we can get to know you.
About Avalanche
Avalanche is the fastest, most reliable smart contracts platform in the world. Its revolutionary consensus protocol and novel Subnets enable Web3 developers to easily launch highly-scalable solutions. Deploy on the EVM, or use your own custom VM. Build anything you want, any way you want, on the eco-friendly blockchain designed for Web3 devs.
Website | Whitepapers | Twitter | Discord | GitHub | Documentation | Forum | Telegram | Facebook | LinkedIn | Reddit | YouTube
---
Artist Spotlight: The Multisensory NFTs of Mmoon Studios was originally published in Avalanche on Medium, where people are continuing the conversation by highlighting and responding to this story.