Ava Labs and AWS Bring Scalable Blockchain Solutions to Enterprises and Governments
Avalanche launches new infrastructure features on AWS, including validator tools for compliance use cases.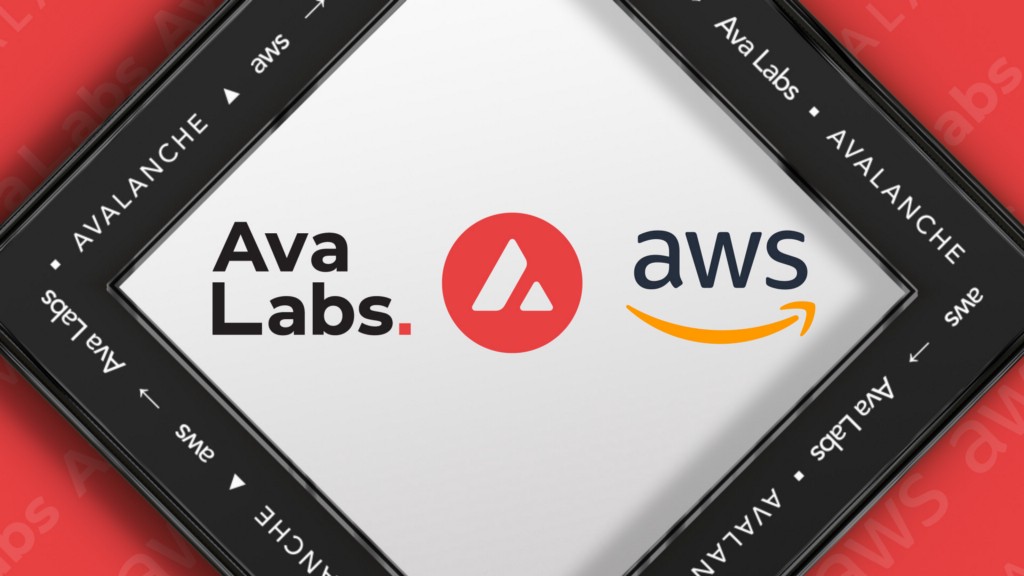 Ava Labs and Amazon Web Services (AWS) have joined forces to accelerate enterprise, institutional, and government adoption of blockchain. AWS supports Avalanche's infrastructure and dApp ecosystem, including one-click node deployment, through the AWS Marketplace. Critically, Avalanche node operators can run in AWS GovCloud for FedRAMP compliance use cases — a vital capability and a pre-requisite for enterprises and governments .
Ava Labs is now also a member of the AWS Partner Network (APN), enabling the firm to help customers deploy custom offerings on AWS that are connected to more than 100,000 partners across more than 150 countries.
"It has been a huge boon for both individual and enterprise developers to be able to spin up nodes and test networks on the fly with AWS in whatever legal jurisdiction makes the most sense for them," said Emin Gün Sirer, Founder and CEO of Ava Labs. "I'm proud that we've implemented a protocol that can accommodate millions of participants with near-instant finality. Our work with Amazon can accelerate the positive impact of Avalanche."
Ava Labs plans to add Subnet deployment as a managed service to the AWS Marketplace so both individuals and institutions can launch custom Subnets with just a few clicks. This functionality aims to include a feature to distribute validators securing the Subnet across different regions and availability zones to improve robustness.
The AWS-Avalanche cooperation makes it easier for more people to launch and manage nodes on Avalanche, giving the network even more strength and flexibility for developers. It also includes Ava Labs joining AWS Activate, which extends the benefit of AWS credits to builders in the Avalanche ecosystem.
"AWS Activate is an excellent resource for developers to bring apps to the masses with Avalanche's trailblazing speed, security, and scalability at their core," said John Wu, President of Ava Labs.
"At AWS, we are all about bringing the most cutting-edge technologies to builders, no matter if they sit in a multi-million-dollar enterprise, a government office, or a dorm. The new capabilities brought by Avalanche enable us to do just that," said Howard Wright, VP and Global Head of Startups, AWS. "We're thrilled to add an innovator like Ava Labs to our partner network and to support new tooling for Avalanche's infrastructure and ecosystem, helping to expand its adoption to new geographies and customer segments."
Finally, Ava Labs and AWS are collaborating on events for entrepreneurs and developers, such as the Avalanche Summit, Avalanche Creates, and hackathons to help anyone — technical or non-technical — achieve their goals of building on Avalanche.
Read more about the work between AWS and Ava Labs in the latest AWS Startup Spotlight.
About Avalanche
Avalanche is the fastest, most reliable smart contracts platform in the world. Its revolutionary consensus protocol and novel Subnets enable Web3 developers to easily launch highly-scalable solutions. Deploy on the EVM, or use your own custom VM. Build anything you want, any way you want, on the eco-friendly blockchain designed for Web3 devs.
Website | Whitepapers | Twitter | Discord | GitHub | Documentation | Forum | Telegram | Facebook | LinkedIn | Reddit | YouTube
About Ava Labs
Ava Labs makes it simple to deploy high-performance solutions for Web3, led by innovations on Avalanche. The company was founded by Cornell computer scientists, who partnered with Wall Street veterans and early Web3 leaders to execute a promising vision for redefining the way people build and use open, permissionless networks. Ava Labs is redefining the way people create value with Web3.
---
Ava Labs and AWS Bring Scalable Blockchain Solutions to Enterprises and Governments was originally published in Avalanche on Medium, where people are continuing the conversation by highlighting and responding to this story.