Ava Labs Releases Core, an All-In-One Web3 Operating System for Avalanche
The non-custodial browser extension allows for seamless use of Avalanche dApps and tools — giving Web3 users a superior experience.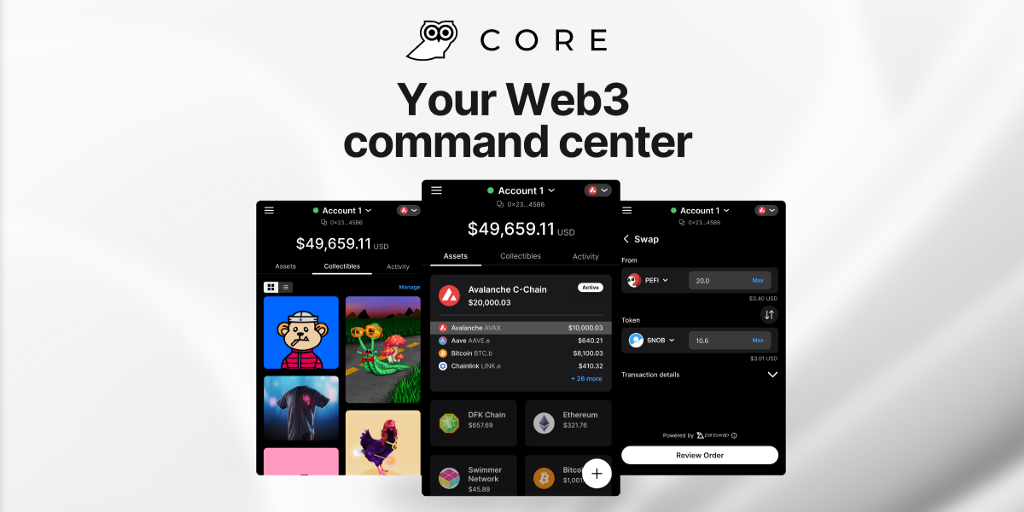 Ava Labs has released Core, a non-custodial browser extension engineered for users to seamlessly and securely use Web3 powered by Avalanche. Until today, Web3 browser extensions were weighed down by cumbersome and fragmented experiences across applications, becoming more of an obstacle to Web3 adoption rather than a warm invitation.
Core erases these pain points, becoming more than just a wallet.
You can now download the free Core browser extension from Google Chrome's App Store and experience dApps on Avalanche like never before.
What is Core?
Powered by Avalanche, Core is an all-in-one operating system bringing together Avalanche apps, Subnets, bridges, and NFTs in one seamless, high-performance browser experience. As of its release today, Core is the easiest way to access the full power of Web3 on Avalanche. Core users will find that often cumbersome functions, like adding new tokens to your portfolio, are now automated.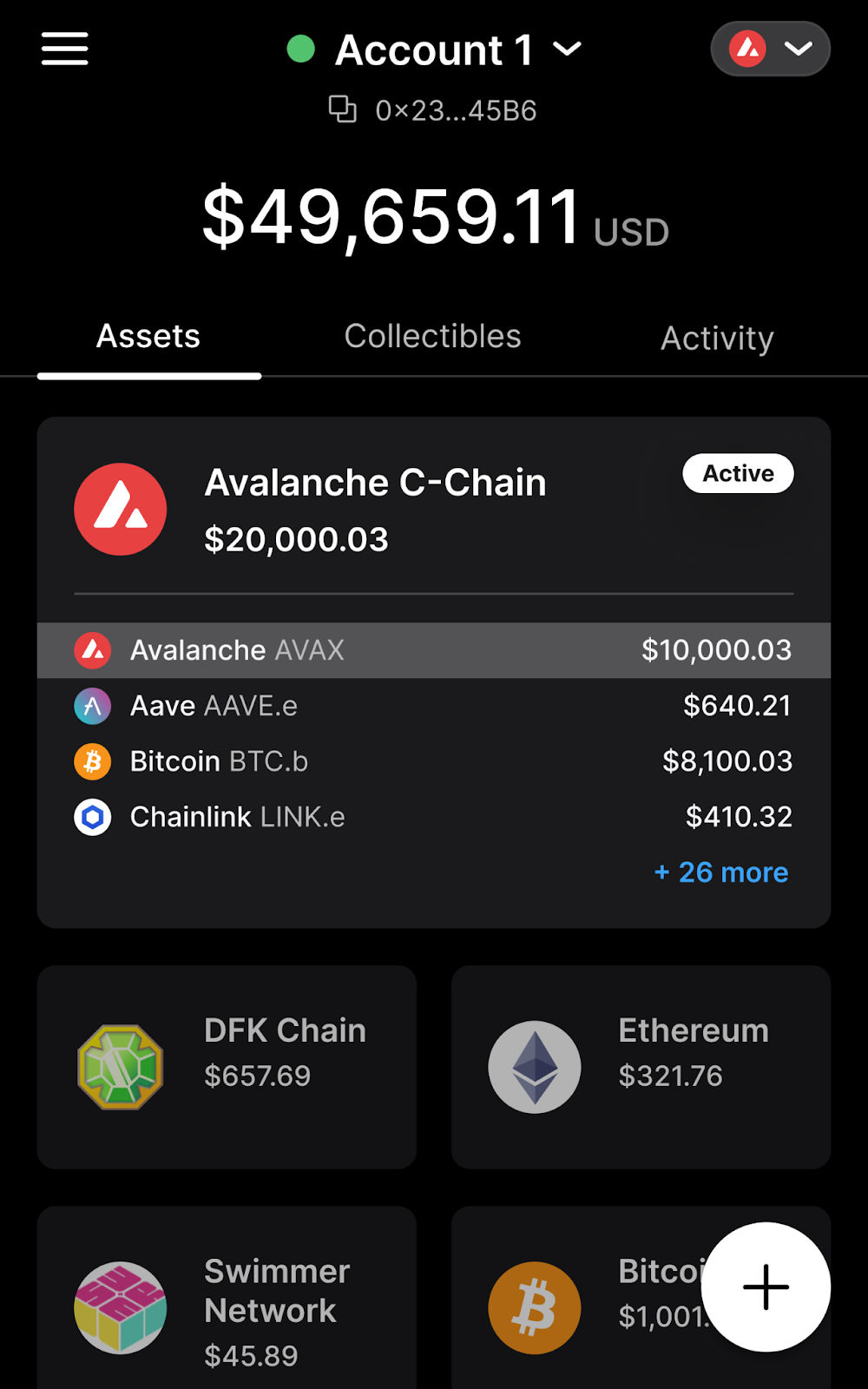 Above all, Ava Labs designed Core to be simple, secure, practical, and convenient. Core is optimized to minimize the number of clicks needed to complete an action. Displays are intuitive for experienced crypto users and new users alike. Where other browser extensions often feel clunky and unintuitive, Core feels natural.
Core's design and features evolve beyond a wallet being an esoteric piece of infrastructure into a convenient platform for all things Web3. At launch today, Core offers nine primary features — with more to come in future releases.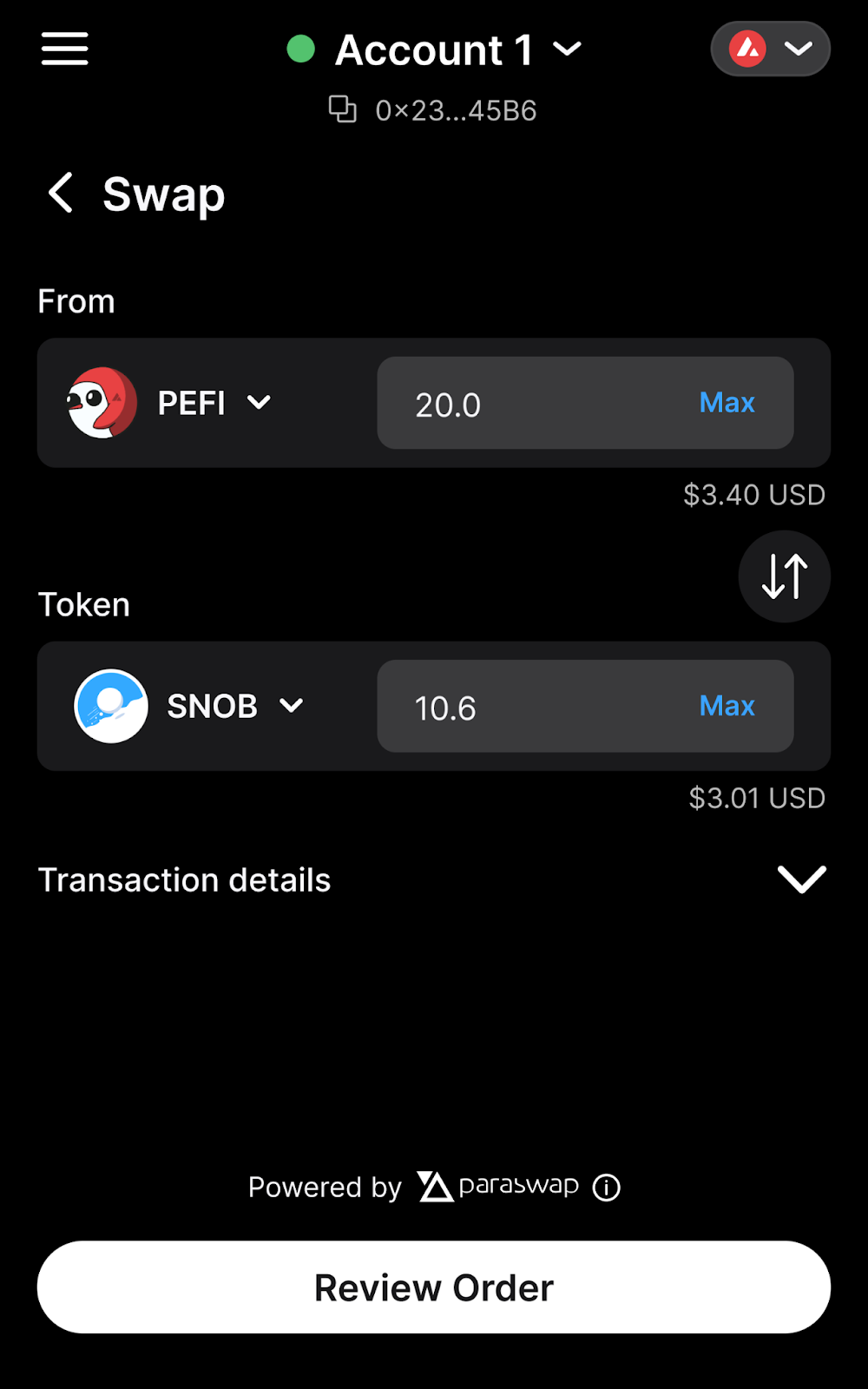 Bridge — bridge your native Bitcoin using the same trusted technology powering the Avalanche Bridge (support for Ethereum tokens (ERC-20) is coming soon)
Swap — swap hundreds of Avalanche tokens directly from Core (powered by ParaSwap)
Buy — fund Core with cash in just a few clicks (powered by MoonPay)
Ledger-enabled — compatible with industry-leading, secure hardware wallet
Portfolio — view all assets in a unified display without having to manually add token addresses or switch networks
Collectibles Gallery — manage and display all of your favorite NFTs in one consolidated portal
Subnets — Native support for subnets including DFK and Swimmer with dynamic support forthcoming.
Address Book — create contacts to save frequently used, trusted addresses
Account Switcher — create and manage multiple addresses using the same recovery phrase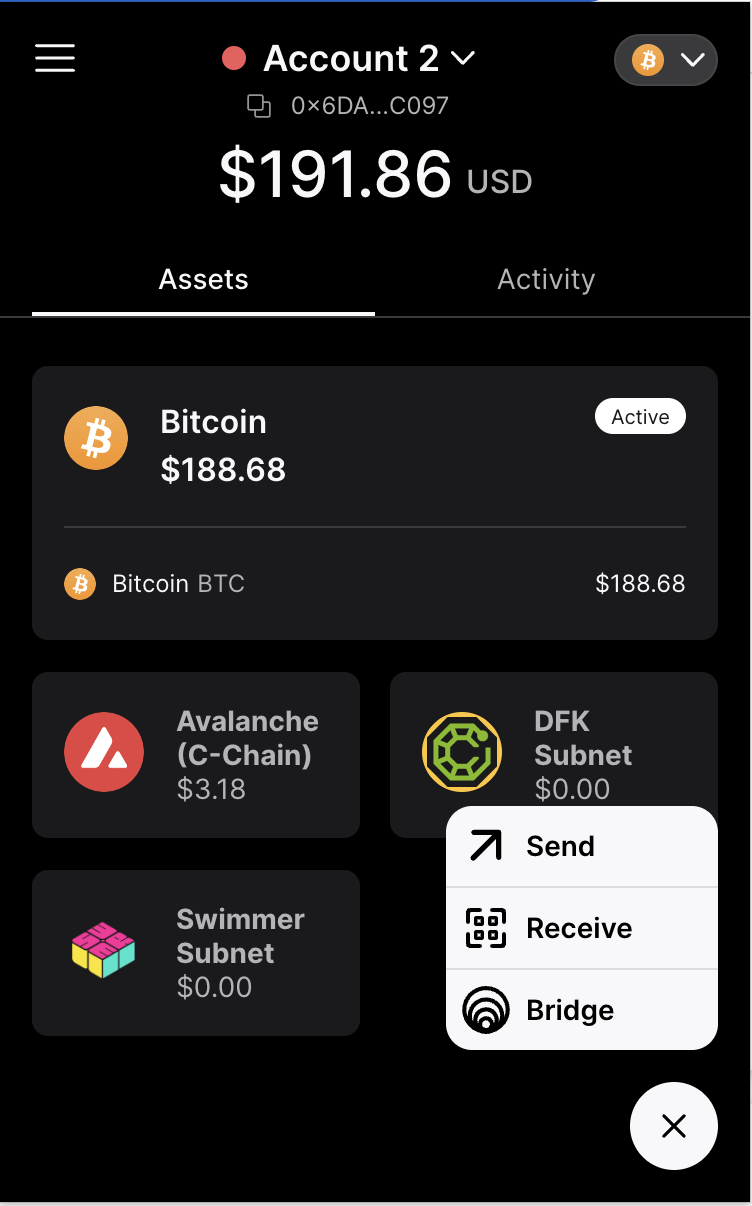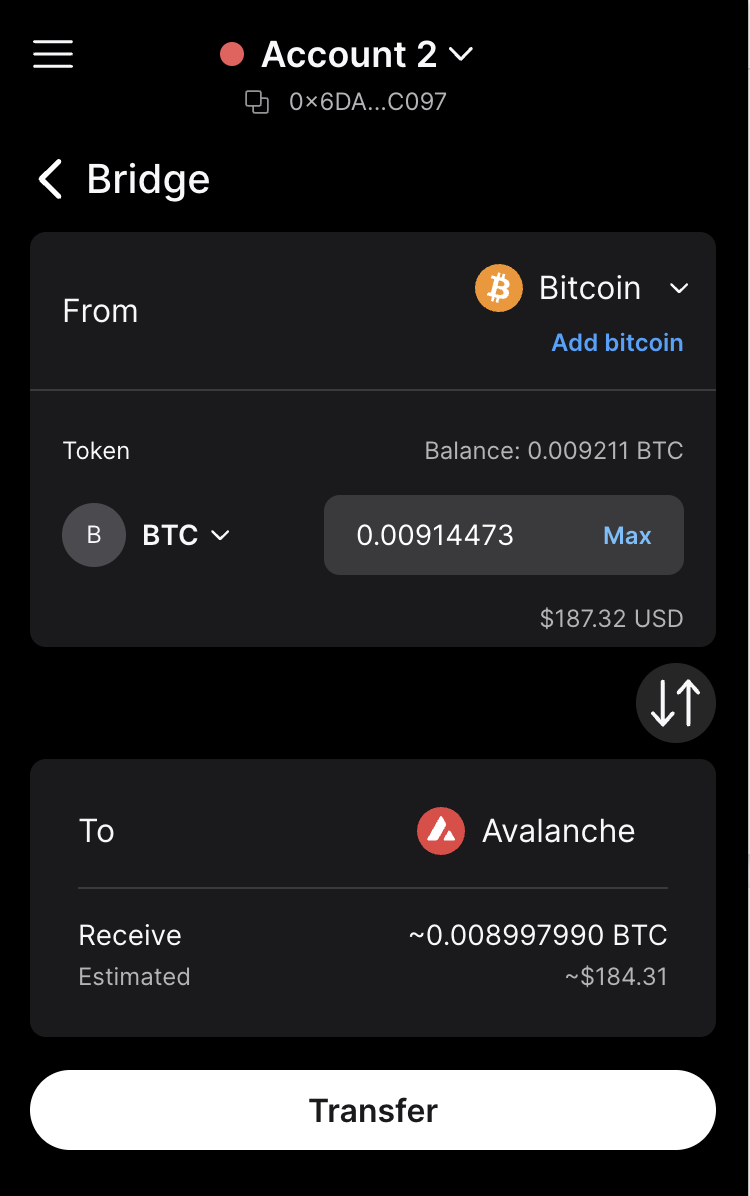 Core's features not only unlock a new level of performance for Avalanche power users, but welcome new users from the Bitcoin community, who can now deploy BTC across Avalanche's DeFi ecosystem. In the future, Core will connect users to Avalanche Subnets, Ethereum, and other blockchain networks.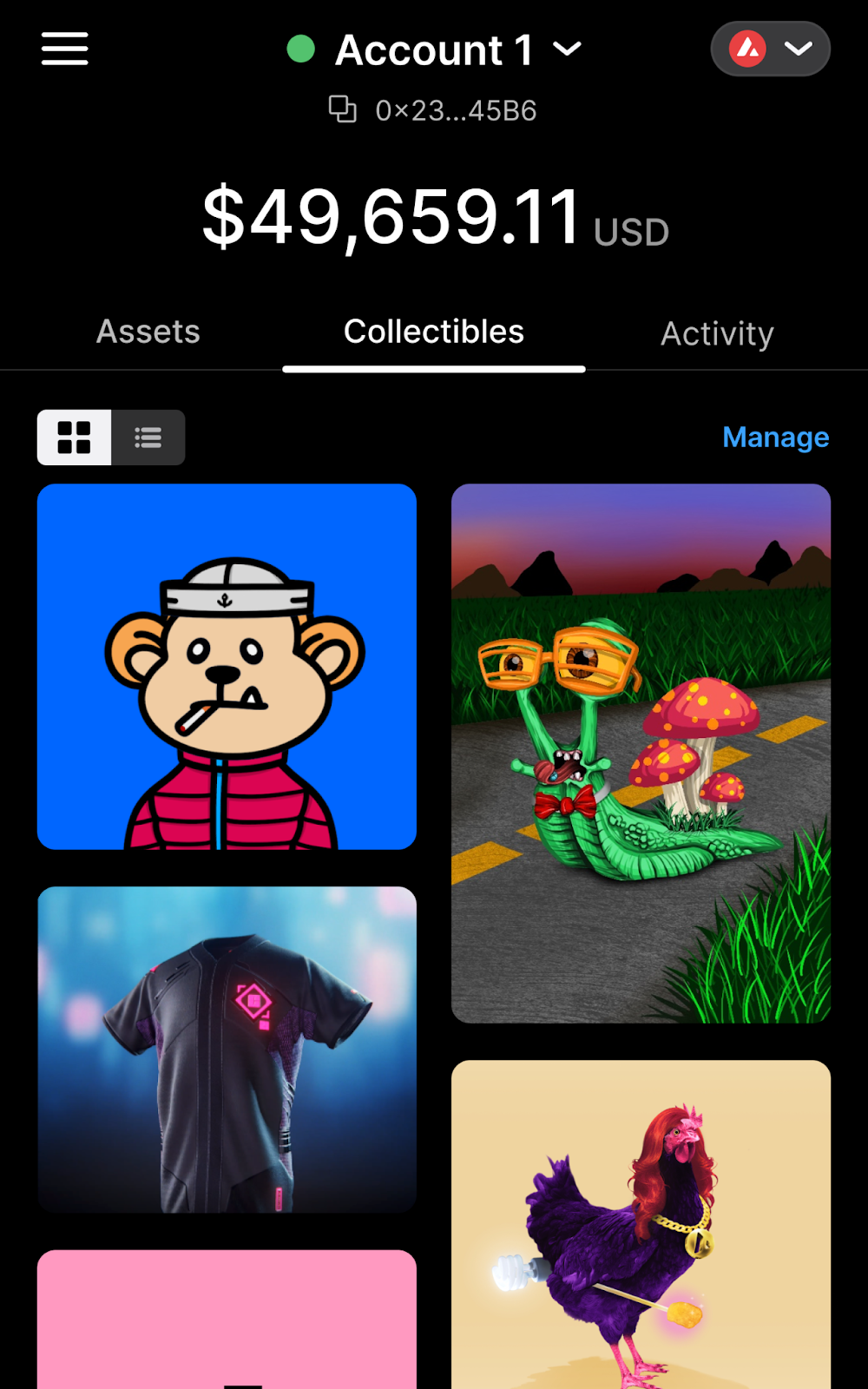 Eager to start using Web3 dApps? Download Core today! For quick tutorials and support guides, please visit the Core FAQ page. For any additional questions, please visit our knowledge base or contact a support team member via the chat button at support.avax.network.
Chat with Ava Labs | Use Apps on Avalanche
Validate on Avalanche | Build on Avalanche
This post is provided for informational purposes only, without representation, warranty, or guarantee of any kind. It is not an offer to sell or solicitation of an offer to buy any security or other regulated financial instrument. Neither is it technical, investment, financial, accounting, tax, legal, or other advice. Please consult your own professionals. Please conduct your own research before connecting to or interacting with any dApp or third party or making any investment or financial decisions. MoonPay, ParaSwap, and any other third-party services or dApps you access are offered by third parties unaffiliated with us. Please review this Notice and the Terms of Use.
About Ava Labs
Ava Labs makes it simple to launch decentralized applications on Avalanche, the fastest smart contracts platform in the blockchain industry. We are empowering people to easily and freely digitize all the world's assets on one open, programmable blockchain platform.
Ava Labs was founded by Cornell computer scientists who brought on talent from Wall Street to execute their vision. The company has received funding from Andreessen Horowitz, Initialized Capital, and Polychain Capital, with angel investments from Balaji Srinivasan and Naval Ravikant.
Website | Twitter | LinkedIn | Facebook
---
Ava Labs Releases Core, an All-In-One Web3 Operating System for Avalanche was originally published in Avalanche on Medium, where people are continuing the conversation by highlighting and responding to this story.