Ava Labs Selected for Mastercard Start Path Program to Open New Opportunities and Solve Real World…
Ava Labs Selected for Mastercard Start Path Program to Open New Opportunities and Solve Real World Problems
Enterprise interest in Ava Labs and Avalanche rapidly increasing after year of exponential growth.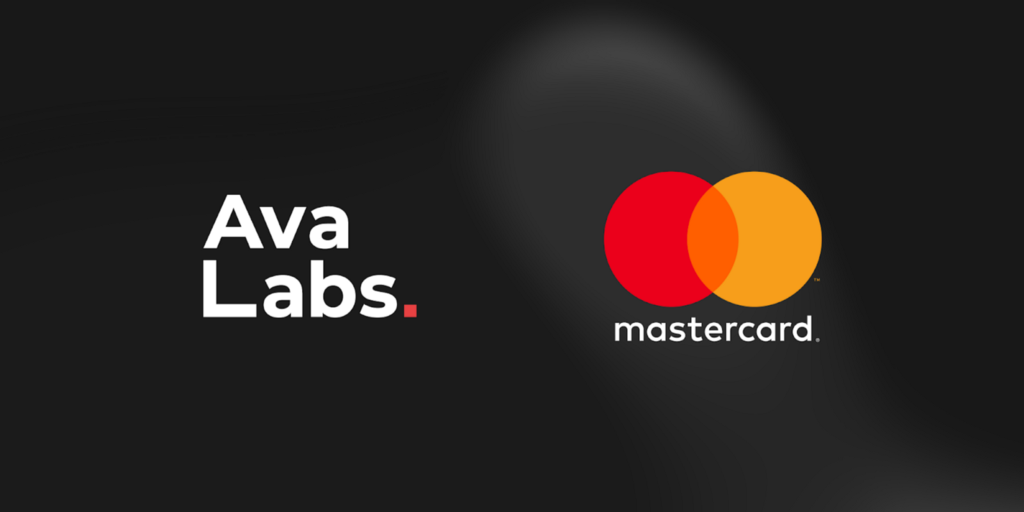 Ava Labs has been selected to join Mastercard Start Path Crypto, a startup engagement program dedicated to exploring and solving how blockchain technology can democratize use cases for people and businesses around the world.
Through this program, Ava Labs will connect with Mastercard's ecosystem of partners and digital players across the globe to expand and accelerate blockchain technology innovation. They will explore new value-added services and blockchain protocol development opportunities to make it safer and easier for people, businesses, and developers to innovate.
Ava Labs makes it simple to launch decentralized applications on Avalanche, the fastest smart contracts platform in the blockchain industry by time to finality. The Avalanche blockchain provides a fast, low cost and eco-friendly platform to develop solutions for decentralized finance, enterprise use cases, digital collectibles, and more.
Jess Turner, executive vice president of New Digital Infrastructure & Fintech at Mastercard says, "The past year has seen incredible momentum in the world of crypto assets, from the explosion of NFTs to the piloting of central bank digital currencies in countries across the world. As we look to what's next, it's all about finding new use cases and problems blockchain technology can solve for now and in the future. Whether it's enhancing financial freedom or a new value-added service using stablecoins, we believe our new cohorts of Start Path crypto and digital assets companies combined with Mastercard's expertise in the space will accelerate access to new ways to pay and prioritize choice for consumers and businesses."
"Mastercard is setting an example for leaders across all industries on how to embrace, rather than combat innovation," says John Wu, President of Ava Labs. "We look forward to working with projects and partners in the Start Path program to accelerate the positive impacts blockchain technology will have for individuals and institutions across the world."
Through this program and across the entire Mastercard Developers portfolio, the company provides an express lane for fintech companies of all sizes to build, launch and grow. Mastercard is continuously opening up more services and offering new state-of-the art tools so builders and dreamers of any size from anywhere in the world can engage with Mastercard, rapidly innovate and take new solutions to market at pace.
https://medium.com/media/b8a596544f943e3618682869c7e2f97a/href
About Mastercard (NYSE:MA)
Mastercard is a global technology company in the payments industry. Our mission is to connect and power an inclusive, digital economy that benefits everyone, everywhere by making transactions safe, simple, smart and accessible. Using secure data and networks, partnerships and passion, our innovations and solutions help individuals, financial institutions, governments and businesses realize their greatest potential. Our decency quotient, or DQ, drives our culture and everything we do inside and outside of our company. With connections across more than 210 countries and territories, we are building a sustainable world that unlocks priceless possibilities for all.
About Ava Labs
Ava Labs makes it simple to launch decentralized applications on Avalanche, the fastest
smart contracts platform in the blockchain industry. We are empowering people to easily and freely digitize all the world's assets on one open, programmable blockchain platform.
Ava Labs was founded by Cornell computer scientists who brought on talent from Wall Street to execute their vision. The company has received funding from Andreessen Horowitz, Initialized Capital, and Polychain Capital, with angel investments from Balaji Srinivasan and Naval Ravikant.
About Avalanche
Avalanche is the fastest smart contracts platform in the blockchain industry, as measured by time-to-finality, and has the most validators securing its activity of any proof-of-stake protocol. Avalanche is blazingly fast, low cost, and green. Any smart contract-enabled application can outperform its competition by deploying on Avalanche. Don't believe it? Try Avalanche today.
Website | Whitepapers | Twitter | Discord | GitHub | Documentation | Forum | Avalanche-X | Telegram | Facebook | LinkedIn | Reddit | YouTube
---
Ava Labs Selected for Mastercard Start Path Program to Open New Opportunities and Solve Real World… was originally published in Avalanche on Medium, where people are continuing the conversation by highlighting and responding to this story.