Avalanche (AVAX) Listed on FTX Japan
AVAX lands on another leading exchange serving the Japanese market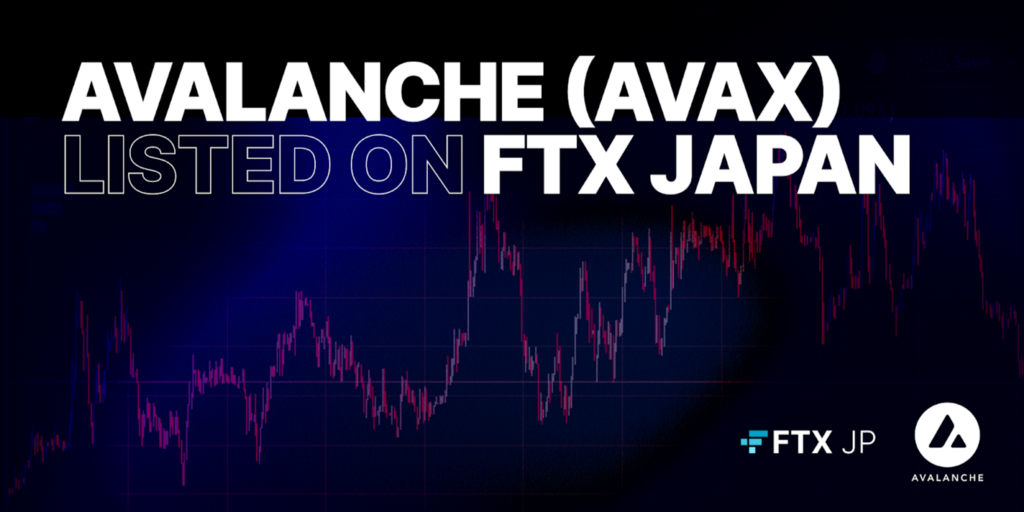 FTX Japan is now offering trading for AVAX, the native token of the Avalanche blockchain (AVAX), increasing the presence of Avalanche in a key international market. The markets for AVAX on FTX Japan went live this week. Japanese customers can now trade AVAX/JPY and AVAX/USD pairs, as well as AVAX perpetual futures.
AVAX is the native token of Avalanche. It's a hard-capped, scarce asset used to pay for fees, secure the platform through staking, and provide a basic unit of account between the Subnets created on Avalanche.
This post is based on materials provided by FTX Japan. For more information, visit FTX Japan's website. Also, please read this important notice.
About Avalanche
Avalanche is the fastest smart contracts platform in the blockchain industry, as measured by time-to-finality, and has the most validators securing its activity of any proof-of-stake protocol. Avalanche is blazingly fast, low cost, and green. Any smart contract-enabled application can outperform its competition by deploying on Avalanche. Don't believe it? Try Avalanche today.
Website | Whitepapers | Twitter | Discord | GitHub | Documentation | Telegram | Facebook | LinkedIn | Reddit | YouTube
---
Avalanche (AVAX) Listed on FTX Japan was originally published in Avalanche on Medium, where people are continuing the conversation by highlighting and responding to this story.