Avalanche (AVAX) Perpetual Futures Listed on dYdX
AVAX-USD perpetual markets are now live for trading on dYdX Layer 2.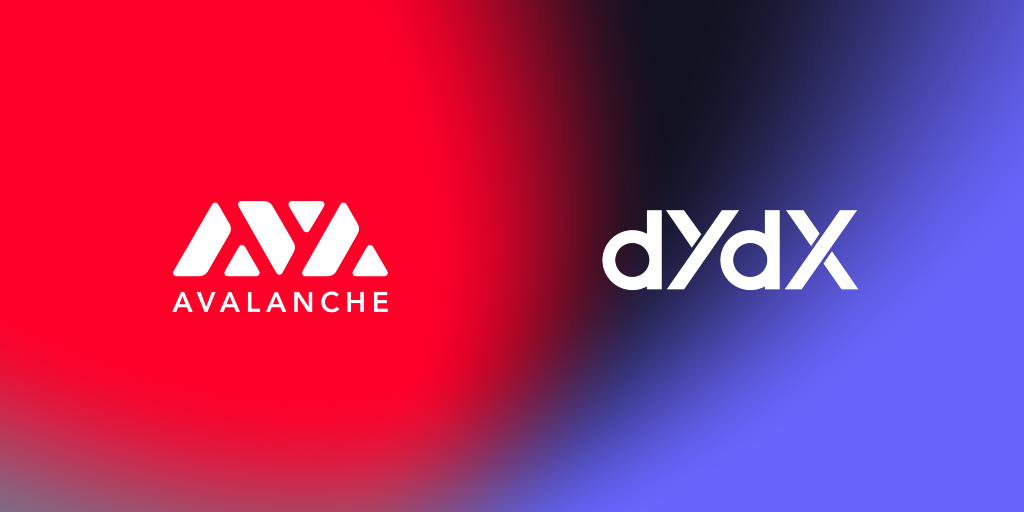 Perpetual futures contracts on the Avalanche (AVAX) token are now available for trading on dYdX, an open platform for advanced crypto-financial products backed by Andreessen Horowitz, Polychain, Three Arrows Capital, and angel investors like Brian Armstrong, Fred Ehrsam, and Naval Ravikant. To date, dYdX amassed nearly $750MM in cumulative volume.
AVAX is the native token of Avalanche. It's a hard-capped, scarce asset that is used to pay for fees, secure the platform through staking, and provide a basic unit of account between the multiple subnets created on Avalanche.
To trade AVAX-USD perpetual contracts, use dYdX with a wallet connected to an Ethereum wallet.
For more information on the contracts and dYdX, please visit their website.
About Avalanche
Avalanche is an open-source platform for launching decentralized applications and enterprise blockchain deployments in one interoperable, highly scalable ecosystem. Avalanche is the first decentralized smart contracts platform built for the scale of global finance, with near-instant transaction finality. Ethereum developers can quickly build on Avalanche as Solidity works out-of-the-box.
Website | Whitepapers | Twitter | Discord | GitHub | Documentation | Forum | Avalanche-X | Telegram | Clubhouse | Facebook | LinkedIn | Reddit | YouTube

---
Avalanche (AVAX) Perpetual Futures Listed on dYdX was originally published in Avalanche on Medium, where people are continuing the conversation by highlighting and responding to this story.