Avalanche Integrates with Ledger for Users to Securely Store AVAX
Users can now secure and access AVAX addresses using Ledger hardware wallets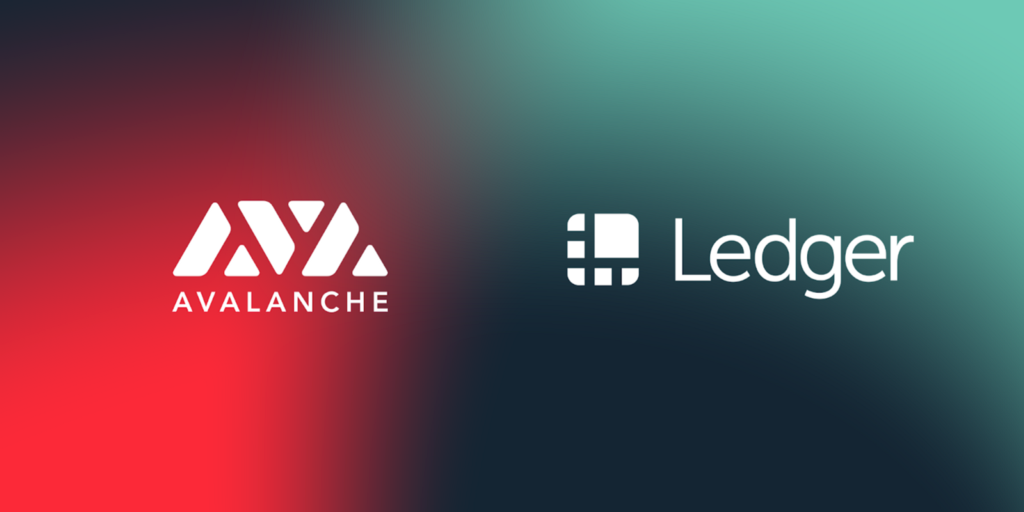 Ledger, the leader in cryptocurrency and blockchain security, now fully supports Avalanche (AVAX) on its Nano S and Nano X hardware wallets. The integration enables users to securely store and access their AVAX tokens on X-Chain, P-Chain, and C-Chain addresses using Ledger wallets.
Hardware wallets play a vital role in helping users secure their cryptocurrency holdings and digital assets. It does so by storing your private key–which is used to authorize transactions from your Avalanche Wallet–offline in a device.
For transactions involving the tokens or assets whose private keys are stored on a Ledger, the user must have physical access to the device to execute the transaction.
In doing so, users are adding another layer of security between their assets and malicious actors. Even if a bad actor is successful at attacking cryptocurrency users' digital properties, they too would need the physical device to complete their theft.
Security is of the utmost importance for users accessing DeFi. As assets and applications rapidly grow in Avalanche, Ledger support is a vital component of the DeFi user experience. Since the beginning of March, users have executed more than 1,500,000 smart contract transactions and created 60,000 unique wallets on Avalanche.
"We are very happy to support Avalanche and would like to thank the Ava Labs team for making this integration possible. Ledger and Avalanche users can now safely manage their assets and properly review their transactions details on their Ledger device before signing."
Fabrice Dautriat, Head of Coin Integration at Ledger
Note, starting today, Ledger users must upgrade their hardware to Version 0.5.2 to continue using their devices with the Avalanche Wallet. For more guidance on how to use Ledger hardware devices to help secure your AVAX, please see the following tutorial.
https://medium.com/media/b8a596544f943e3618682869c7e2f97a/href
About Ledger
Founded in 2014, Ledger is a global leader in security and infrastructure solutions for critical digital assets and blockchain applications. Headquartered in Paris and Vierzon, with offices in London, New-York and Singapore, Ledger has a team of more than 150 professionals developing a variety of products and services to safeguard cryptocurrency assets for individuals and companies — including the Ledger hardware wallets line with more than 3 millions units already sold in 165 countries. www.ledger.com
About Avalanche
Avalanche is an open-source platform for launching decentralized applications and enterprise blockchain deployments in one interoperable, highly scalable ecosystem. Avalanche is able to process 4,500+ transactions/second and instantly confirm transactions. Ethereum developers can quickly build on Avalanche as Solidity works out-of-the-box.
Website | Whitepapers | Twitter | Discord | GitHub | Documentation | Forum | Avalanche-X | Telegram | Facebook | LinkedIn | Reddit | YouTube

---
Avalanche Integrates with Ledger for Users to Securely Store AVAX was originally published in Avalanche on Medium, where people are continuing the conversation by highlighting and responding to this story.