Avalanche Opens Merch Store with Global Shipping
Now, anybody, anywhere can rep Avalanche with stylish gear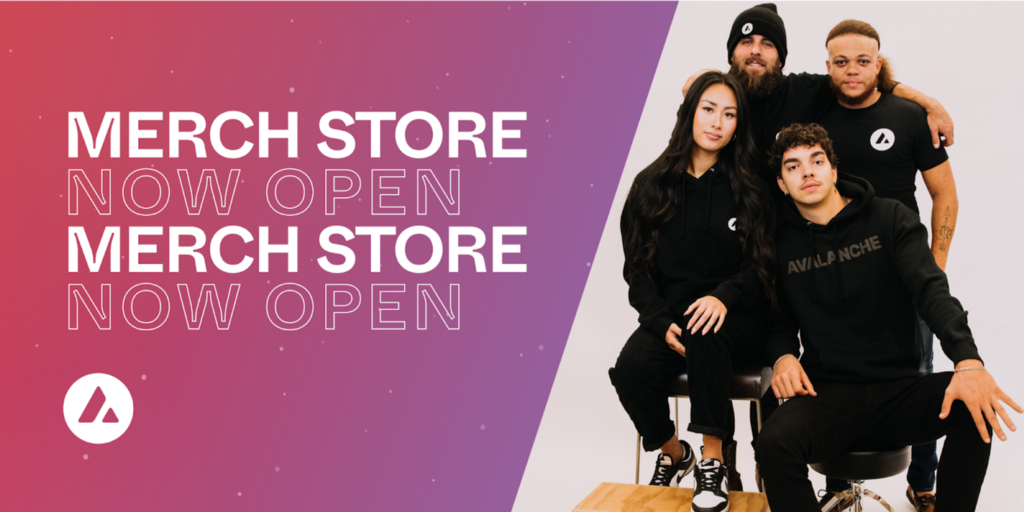 The Avalanche community has called for swag. Today, Avalanche swag is here. Starting now, anybody can look sharp in Avalanche hats, hoodies, t-shirts, and other high-quality threads. The Avalanche merch store is officially open.
Anybody can rep the swag anywhere. The store ships globally.
In the past, community members had to grab Avalanche swag from in-person events. This often proved hard, as items tend to fly from Avalanche merch tables, even when Ava Labs team members brought plenty.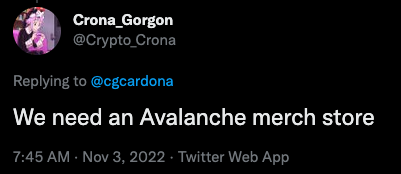 But now, you can score threads with designs you'd actually want to wear. It takes just a few clicks.



Some of the pieces are next-level. For example, the store carries the Avalanche-Andretti Capsule Collection, meaning apparel from the Formula E partnership. The Avalanche-red hoodie in this collection has ample pockets and neck protection, bringing both versatility and protection from the winter wind.
Another example: The store carries a black hoodie with Easter Egg text from Avalanche's genesis block: Per consensum ad astra ("through consensus to the stars").
Clothing is made from quality materials and comes in a wide range of sizes.
Ava Labs will collaborate with brands both inside and outside of Web3 to design future merch. Like Avalanche, these brands will prioritize sustainability and speed. Some will be big names, and others will be yet to be discovered.
Want to rep Avalanche gear? Browse the new store today.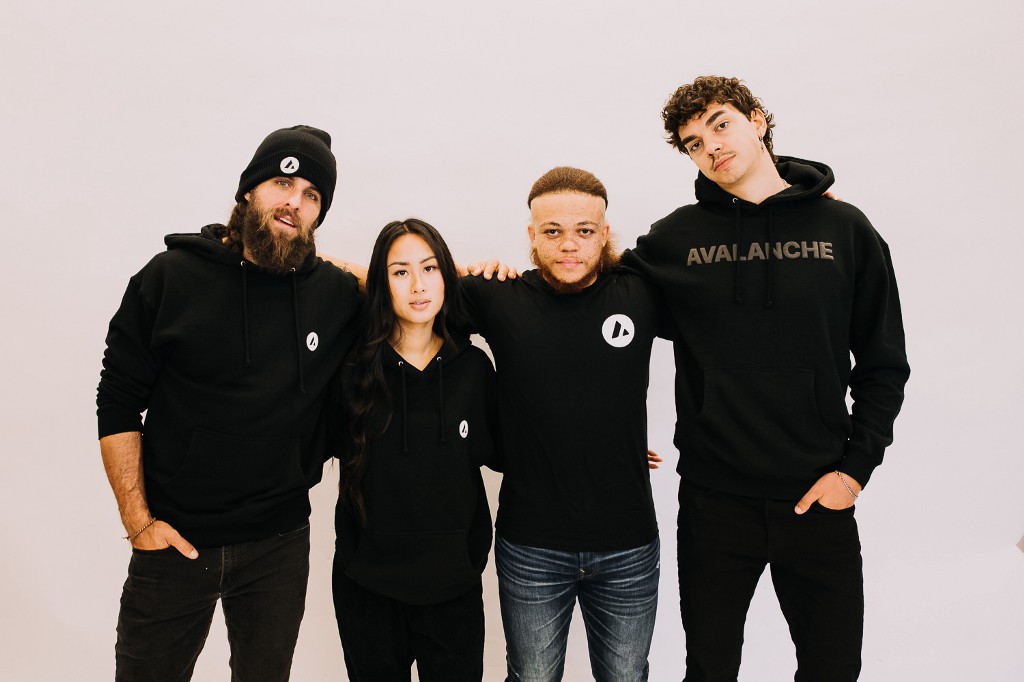 About Avalanche
Avalanche is the fastest smart contracts platform in the blockchain industry, as measured by time-to-finality, and has the most validators securing its activity of any proof-of-stake protocol. Avalanche is blazingly fast, low cost, and green. Any smart contract-enabled application can outperform its competition by deploying on Avalanche. Don't believe it? Try Avalanche today.
Website | Whitepapers | Twitter | Discord | GitHub | Documentation | Telegram | Facebook | LinkedIn | Reddit | YouTube
---
Avalanche Opens Merch Store with Global Shipping was originally published in Avalanche on Medium, where people are continuing the conversation by highlighting and responding to this story.