Avalanche Rush Program Provides $100,000 in Developer Incentives for the Yield Yak's Open-Sourced…
Avalanche Rush Program Provides $100,000 in Developer Incentives for the Yield Yak's Open-Sourced DEX Aggregator
The program welcomes Avalanche native application, Yield Yak, through developer support for YY Swap tool, the first open-sourced DEX aggregator tool.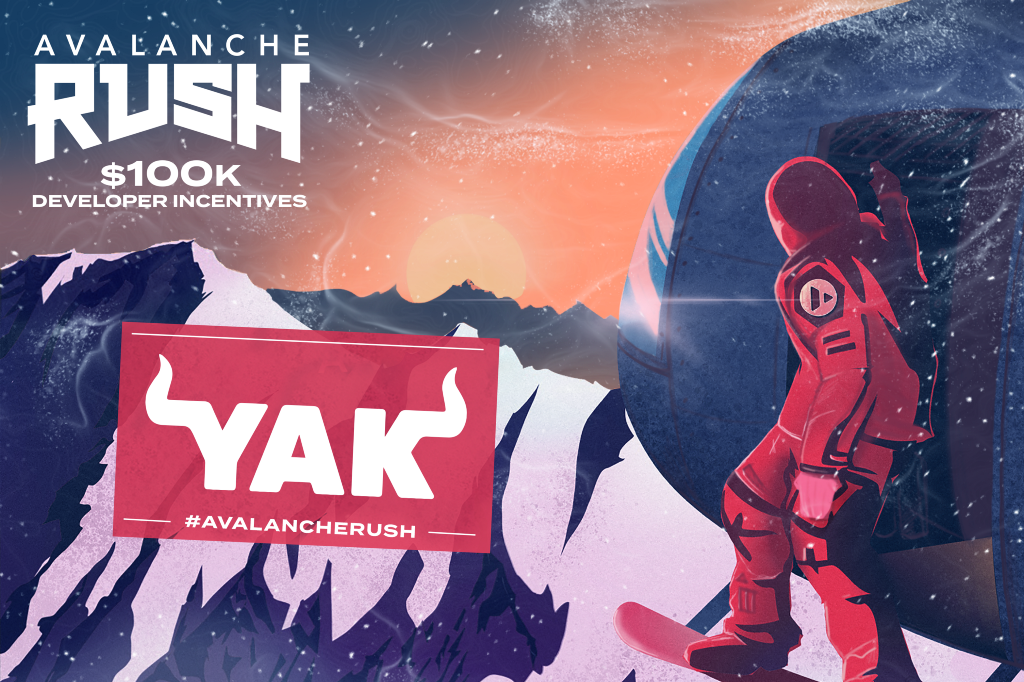 The Avalanche Foundation has announced that Yield Yak, a native Avalanche application, will join the Avalanche Rush program. The first developer-centric allocation, the $100,000 will support developers in advancing YY Swap, Yield Yak's first-of-its-kind open-source DEX aggregator that finds the best trade options for DeFi users across the entire Avalanche ecosystem.
YY Swap runs entirely on smart contract execution and is fully decentralized. All the DEX aggregator logic is handled on-chain, where anyone can trade and query without a central party facilitating the trades. The advantage of this architecture for applications is that they can develop and deploy unique DEX aggregator front-ends. Developers can build their own versions of YY Swap for specific use cases.
Yield Yak joins other native Avalanche DApps as part of Avalanche Rush, including Pangolin, Trader Joe, and Yay Games with the opportunity for new and existing native applications to launch innovations on Avalanche. To apply for the Avalanche native DApp program as part of Avalanche Rush, visit this link.
https://medium.com/media/b8a596544f943e3618682869c7e2f97a/href
About Avalanche Rush
Avalanche Rush is an incentive mining grant and airdrop program with up to $180M in AVAX tokens from the Avalanche Foundation that seeks to deploy decentralized finance applications on the Avalanche platform. The program objective is to empower new and existing DeFi traders with easy-to-use, fast, and cost-effective applications.
About Avalanche
Avalanche is the fastest smart contracts platform in the blockchain industry, as measured by time-to-finality, and has the most validators securing its activity of any proof-of-stake protocol. Avalanche is blazingly fast, low cost, and green. Any smart contract-enabled application can outperform its competition by deploying on Avalanche. Don't believe it? Try Avalanche today.
Website | Whitepapers | Twitter | Discord | GitHub | Documentation | Forum | Avalanche-X | Telegram | Facebook | LinkedIn | Reddit | YouTube

---
Avalanche Rush Program Provides $100,000 in Developer Incentives for the Yield Yak's Open-Sourced… was originally published in Avalanche on Medium, where people are continuing the conversation by highlighting and responding to this story.