Avalanche Watch: January Edition
Avalanche Watch is a new data-driven monthly report covering major news and trends in the Avalanche ecosystem, powered by data and analytics from The Tie.
In this report, we will first cover major news announcements and platform upgrades. We then analyze the performance of different cryptocurrency sectors, spotlight a new ecosystem project, and compare notable platform metrics against other blockchains.
Avalanche is a smart-contract platform created by Ava Labs that deploys blockchain-based projects. Avalanche has the fastest time-to-finality of any blockchain platform and is decentralized, interoperable within the Avalanche ecosystem, inexpensive to use, and flexible.
What's New on Avalanche
Avalanche has had an explosive start to 2023 from a technology and business development perspective. Here are the biggest highlights of the past month:
Avalanche Warp Messaging (AWM) recently was released as Avalanche's Subnet-to-Subnet interoperability solution. With AWM, blockchains can send arbitrary messages to other blockchains, which greatly expands the kind of projects that can be built on Avalanche. Now that AWM connects Subnets together, Subnets can be used to build composable services, which will accelerate service creation. Read More
Amazon Web Services (AWS) partnered with Ava Labs to accelerate enterprise, institutional, and governmental adoption of blockchain technology. This partnership includes one click node deployments, governmental use-case support through AWS GovCloud, Subnet deployment as a managed service to the AWS marketplace, and AWS credit benefits to builders in the Avalanche ecosystem. Read More
Alibaba partnered with Ava Labs to support Avalanche validator deployment and access via Alibaba Cloud's suite of computing, storage, and distribution resources. Additionally, Alibaba is providing credits to Avalanche developers. Read More.
Shopify has partnered with Ava Labs to support Avalanche NFTs on Venly, Shoppify's merchant application. Merchants design, mint, and sell NFTs then email a digital wallet to their customers. Read More
The Past Month in Decentralized Finance (DeFi)
Decentralized Exchanges (DEX) are services that facilitate trading one cryptocurrency for another. Decentralized exchanges are not owned by a single entity and are limited by their supply of cryptocurrency and available trading pairs.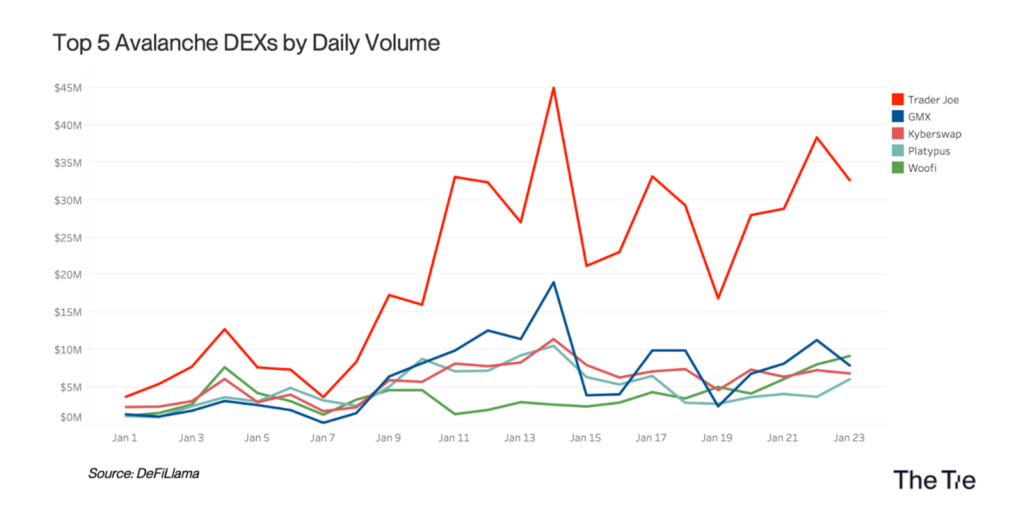 Trader Joe has established itself as the largest DEX on Avalanche. Trader Joe uses The Liquidity Book — a new automated market maker technology — to incentivize liquidity providers to use its platform and provide deep liquidity on the platform. GMX has also been making waves as an on-chain perpetual exchange, while Woofi has gained some momentum as a player in the spot market.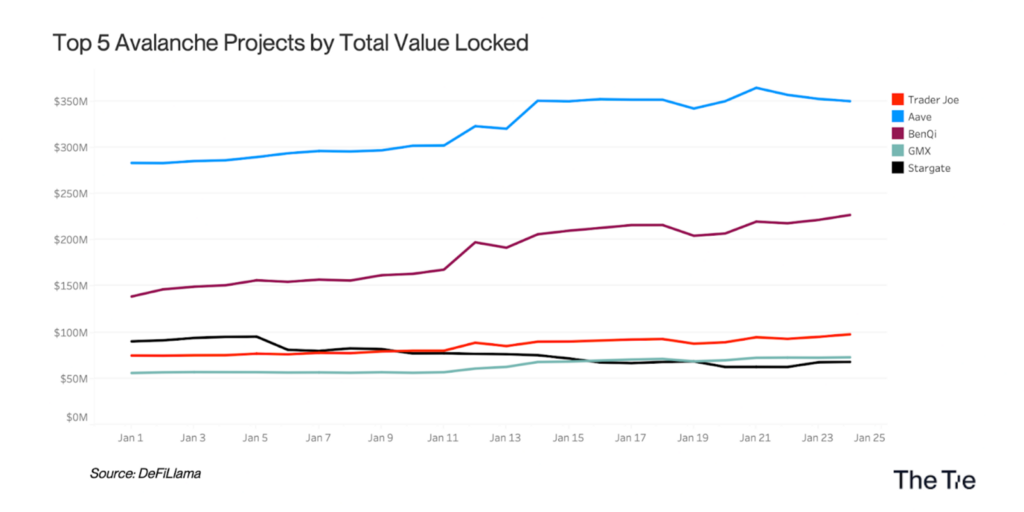 Some DeFi protocols, especially borrowing and lending protocols, require users to lock up funds in order to use the service. Total value locked (TVL) measures the amount of capital locked in smart contracts. Aave is by far the largest borrowing and lending protocol on Avalanche and is also one of the largest protocols on Ethereum. BenQi, an Avalanche-native yield-generating and liquid staking protocol, has broken out as another distinguished protocol in terms of TVL. The success of BenQi could be due, in part, to the proliferation of liquid staking derivatives (LSD) on Ethereum. With Lido, Rocketpool, FraxETH, and other LSD providers returning native token derivatives in exchange for securing the network, Avalanche users may be looking for similarly capital efficient ways to maximize returns.
The Past Month in Gaming (GameFi)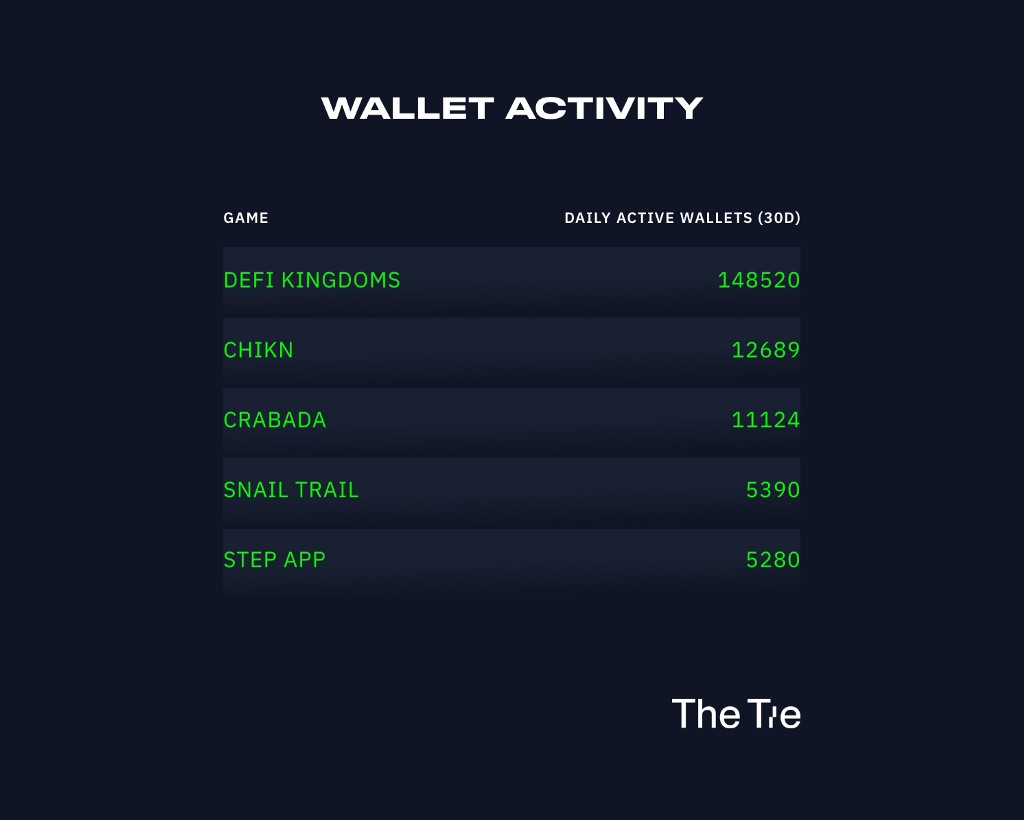 DeFi Kingdoms is a role playing game that has continued its reign as the most popular game in the Avalanche ecosystem in terms of daily active wallets. It is worth noting that DeFi Kingdoms, Crabada, and Step App have their own Subnets, while Chikn and Snail Trail are C-Chain projects.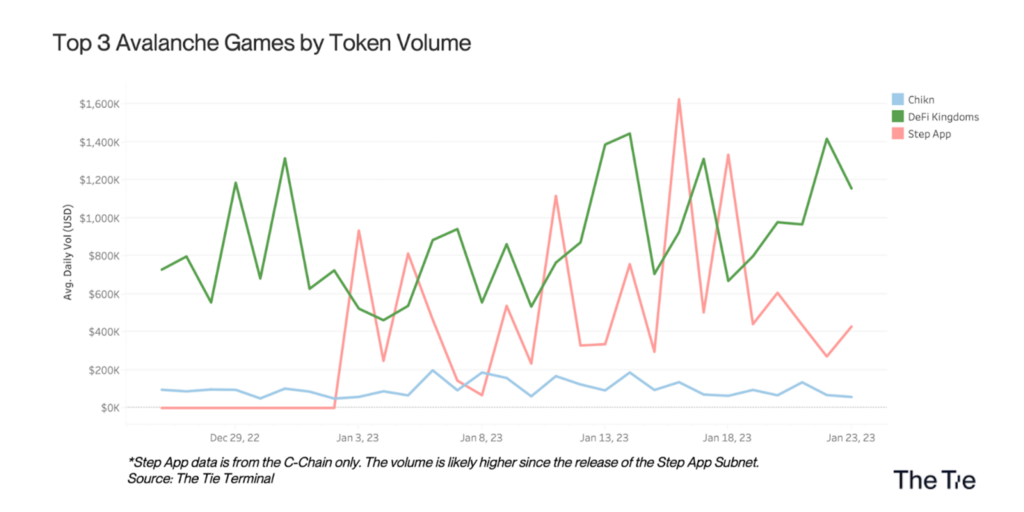 Despite DeFi Kingdoms remaining atop daily active wallet numbers, StepApp saw numerous flashes of higher daily volume (on the C-Chain alone) than DeFi Kingdoms. The success of StepApp is part of a larger movement within cryptocurrency called Fitness Finance (FitFi). FitFi allows people to earn money while exercising. To learn more, check out https://avalanche.thetie.io/gamefi.
The Past Month in Non-Fungible Tokens (NFTs)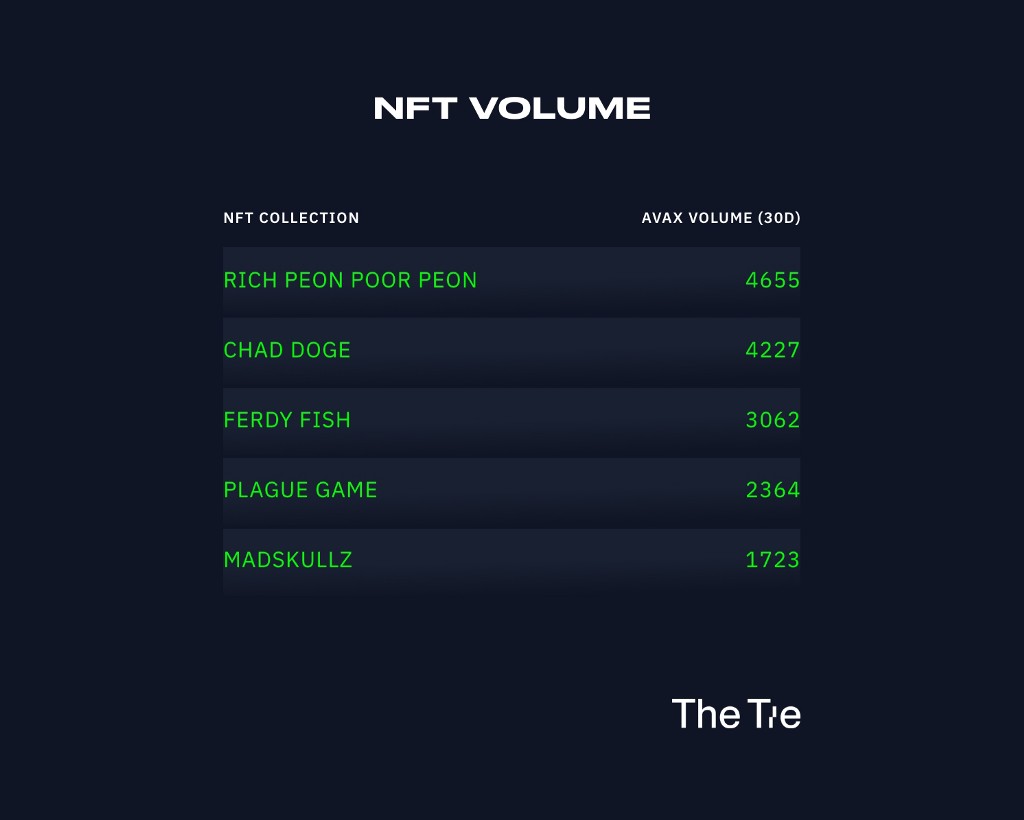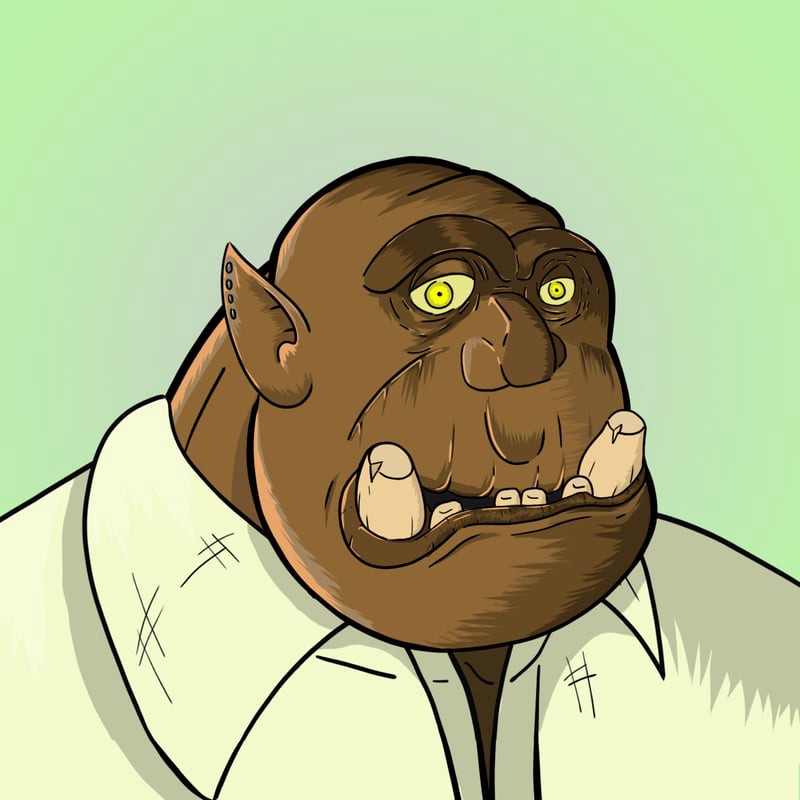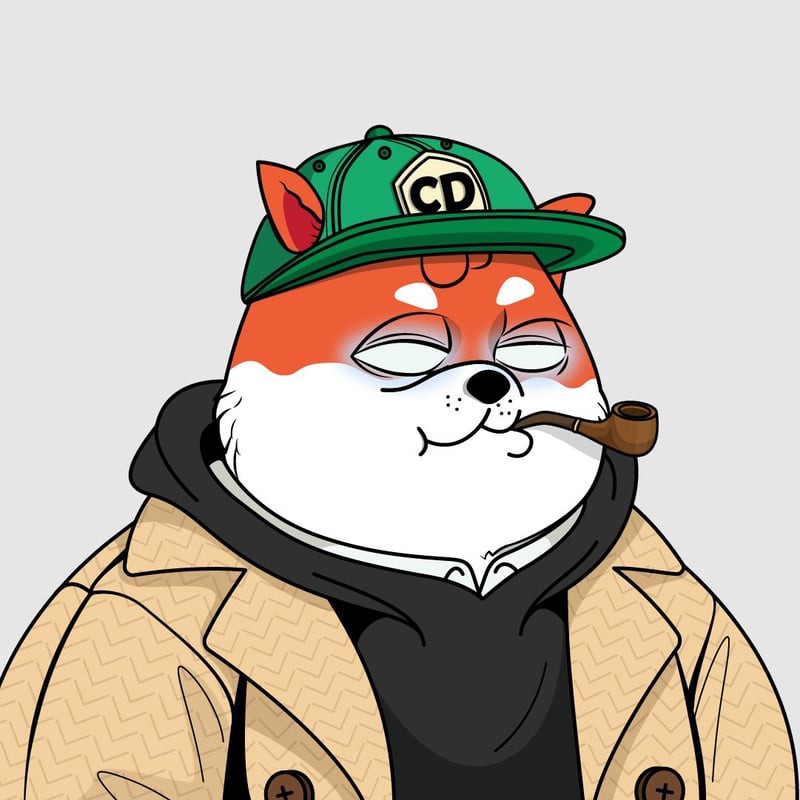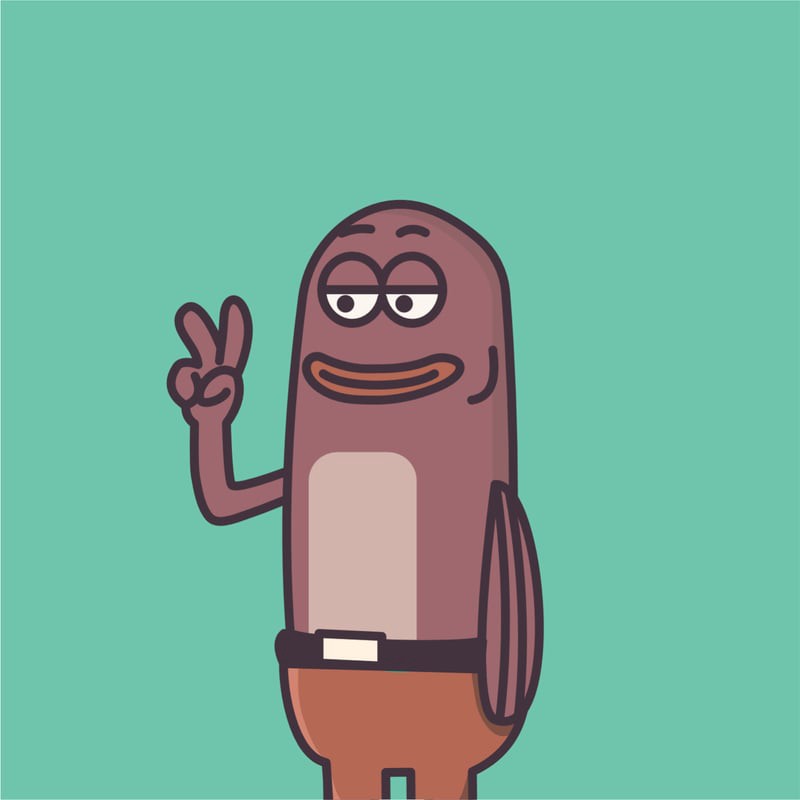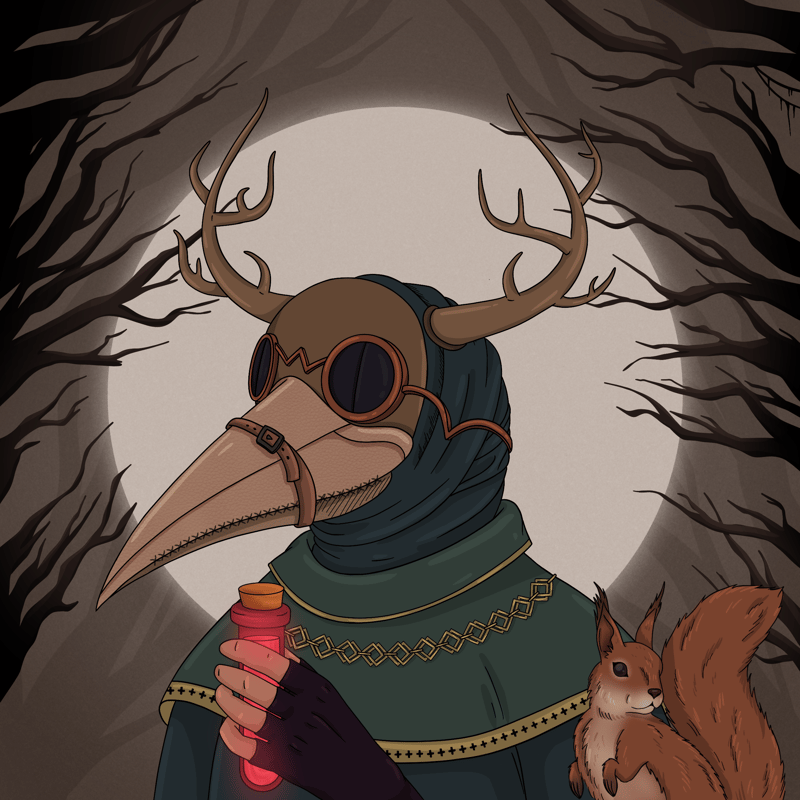 The Chad Doge team has seen substantial growth in the last 30 days, in part, because of the release of the "Chad Doge Supers'' collection. This new collection allowed Chad Doge NFT holders to mint a new "Supers" form of their existing Chad Doge NFT. Ferdy fish, Madskullz, and Rich Peon Poor Peon have continued to be staple Avalanche NFT collections. Finally, Plague Game NFTs are used in a new GameFi game called Plague Game available on the Avalanche C-Chain. To learn more about each collection, check out https://avalanche.thetie.io/nfts
Ecosystem Project Spotlight
Delta Prime is a new Avalanche-native decentralized finance (DeFi) service that matches depositors that want a sustainable yield on their capital and investors that assume risk for access to creditless, leveraged capital.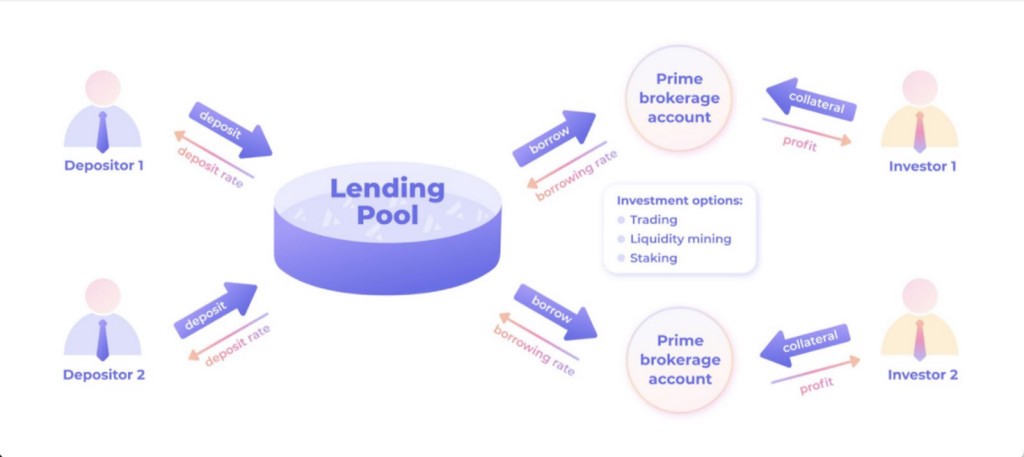 What distinguishes Delta Prime from other undercollateralized lending services is that liquidation bots can liquidate undercollateralized borrowings because they are stored in a prime brokerage smart contract. Because the prime brokerage smart contract can be liquidated at any time, Delta Prime is able to unlock collateralized capital that is often idle in other borrowing and lending protocols. Learn more here.
Interested in digging further into market, on-chain, and social/news data on the Avalanche ecosystem including DeFi, GameFi, and NFTs? Check out https://avalanche.thetie.io/
About Avalanche
Avalanche is the fastest, most reliable smart contracts platform in the world. Its revolutionary consensus protocol and novel Subnets enable Web3 developers to easily launch highly-scalable solutions. Deploy on the EVM, or use your own custom VM. Build anything you want, any way you want, on the eco-friendly blockchain designed for Web3 devs.
Website | Whitepapers | Twitter | Discord | GitHub | Documentation | Forum | Telegram | Facebook | LinkedIn | Reddit | YouTube
---
Avalanche Watch: January Edition was originally published in Avalanche on Medium, where people are continuing the conversation by highlighting and responding to this story.