BENQI is Entering Avalanche Rush
Learn how to earn Avalanche Rush rewards by lending and borrowing on BENQI.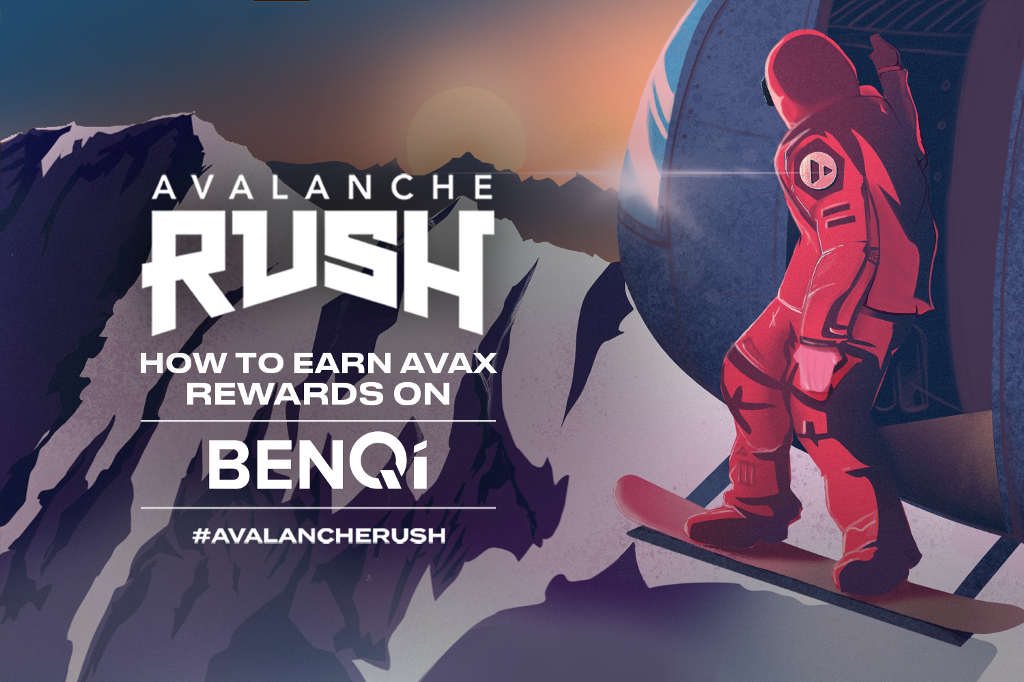 It's time to feel the Rush! Liquidity market protocol BENQI is officially live on Avalanche as part of the Avalanche Rush program. Avalanche Rush aims to empower new and existing DeFi Traders with easy-to-use, fast, and cost-effective applications. Liquidity market protocol, BENQI, is officially live on Avalanche. Here's how to earn AVAX by lending and borrowing AVAX, ETH, LINK, wBTC, USDT, and DAI on the protocol with BENQI.
Step 2: Connect MetaMask to Avalanche using the following:
Log in to MetaMask -> Click the Network drop-down -> Select Custom RPC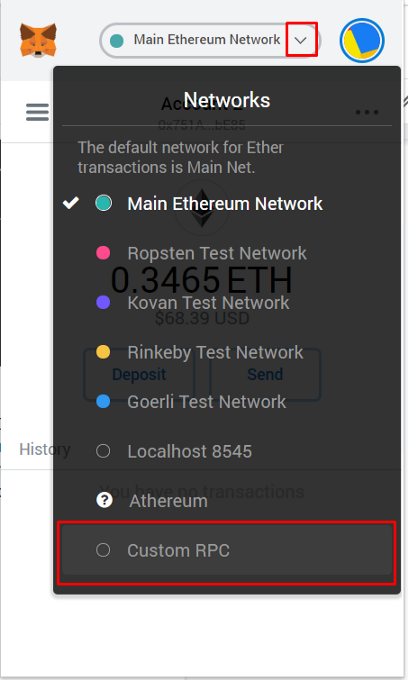 Step 3: Deposit Assets
Click on the MARKETS tab on the menu and click on "Supply"
Select the type of asset from the dropdown menu in the "Supply" dashboard
Enter the desired amount to deposit and click "Deposit"
Once the transaction is confirmed, the deposit is successfully registered and it starts earning interest.
QiTokens will be deposited into your wallet as a representation of your supplied asset into the protocol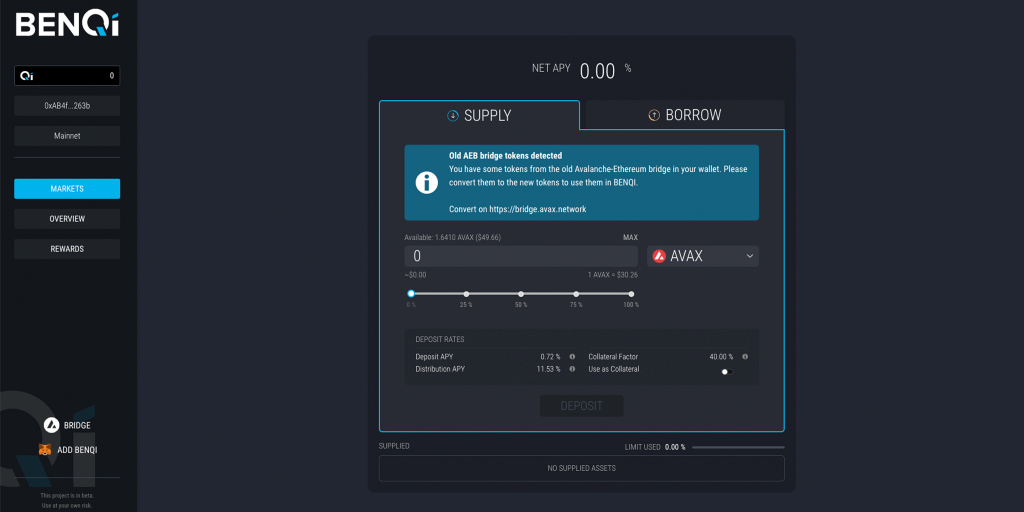 Step 4: Earn Rewards
Depositors will receive continuous earnings (interest) on their assets that algorithmically adjusts based on market conditions. Each asset has its own market of supply and demand with its corresponding APY (Annual Percentage Yield) which changes over time.

Terms to Understand Before Depositing:
QiToken: a representation of the user's asset balance supplied to the BENQI protocol. It is received in the wallet for supplying assets to the protocol and functions to accrue value relative to the original asset through the token's interest rate.
AVAX: the native token of Avalanche. It's a hard-capped, scarce asset that is used to pay for fees, secure the platform through staking, and provide a basic unit of account between the multiple subnets created on Avalanche.
APY: annual percentage yield is the effective rate of return for one year, taking into account the effect of compounding interest.
YouTube Tutorials:
https://medium.com/media/b8a596544f943e3618682869c7e2f97a/href
About BENQI
Built on Avalanche's highly scalable network, BENQI's is bridging decentralized finance (DeFi) and institutional networks beginning with the launch of BENQI on the Avalanche C-Chain. Through BENQI, Avalanche users will be able to earn interest on their assets, obtain credit through over-collateralized loans and earn QI governance tokens as rewards for providing liquidity on the protocol and Pangolin. For more information about BENQI, please visit: benqi.fi
About Avalanche
Avalanche is the fastest smart contracts platform in the blockchain industry, as measured by time-to-finality, and has the most validators securing its activity of any proof-of-stake protocol. Avalanche is blazingly fast, low cost, and green. Any smart contract-enabled application can outperform its competition by deploying on Avalanche. Don't believe it? Try an app on Avalanche today.
Website | Whitepapers | Twitter | Discord | GitHub | Documentation | Forum | Avalanche-X | Telegram | Facebook | LinkedIn | Reddit | YouTube

---
BENQI is Entering Avalanche Rush was originally published in Avalanche on Medium, where people are continuing the conversation by highlighting and responding to this story.