BENQI to Launch Liquidity Market Protocol on Avalanche
Lending and borrowing protocol will catalyze the creation of new DeFi assets and applications on Avalanche.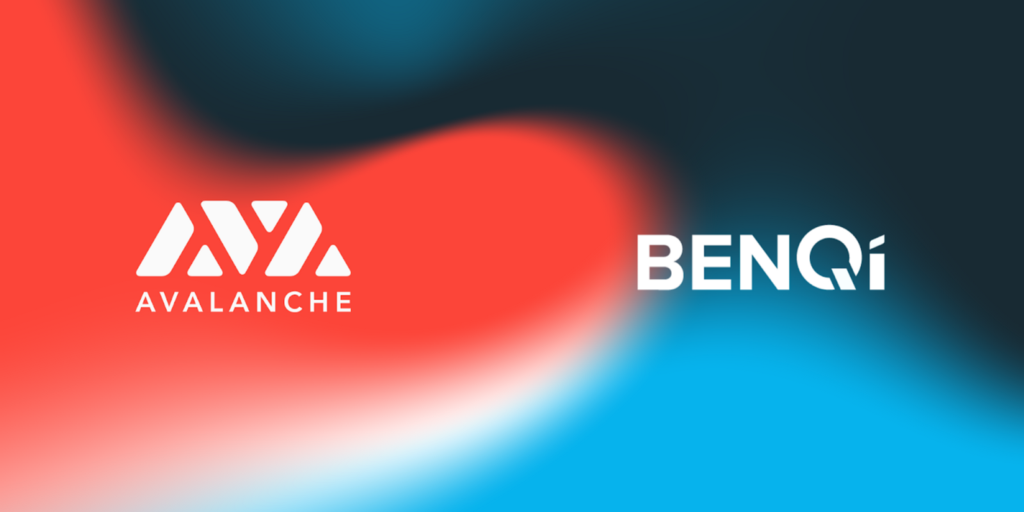 BENQI will launch on Avalanche to offer one of the first liquidity market protocols on the platform, providing its rapidly growing DeFi community a lending and borrowing marketplace for assets on Avalanche.
Upon completion of the launch set for May 2021, DeFi users can activate "idle" assets by lending and effortlessly borrowing assets in an over-collateralized, permissionless manner. BENQI will help catalyze the birth of new financial primitives within Avalanche.
DeFi players from congested and centralized networks will be able to move and park their idle assets on BENQI, without the impediments of high network fees or risks of centralized systems.
The Vital Role of Liquidity Market Protocols in Decentralized Finance
Decentralized finance has experienced tremendous growth over the last year as the Total Value Locked (TVL) on the Ethereum network alone witnessed a 60x increase, pooling $41B worth of assets across all DeFi protocols.
Liquidity market protocols are one of the core financial primitives within DeFi and hold sizable TVL within the Ethereum ecosystem, with $5B pooled in Compound and $4B in AAVE among many other liquidity market protocols.
These protocols greatly bootstrapped DeFi by providing users and developers a market for economic interests to align, incentivizing the pooling of assets, and enabling composability (or money legos) creating additional financial primitives.
Nevertheless, there is a significant barrier of entry for further adoption of DeFi as most new users, and current users with smaller capital, are priced out of engaging fully with these DeFi platforms.
Starting the Avalanche
Avalanche's breakthrough consensus enables scalability without compromising decentralization, offering sub-second finality, high-throughput, and fees just a fraction of what DeFi users pay today. Avalanche will empower BENQI users to seamlessly and affordably access decentralized financial services, and regain control over their strategies.
Avalanche's compatibility with the Ethereum Virtual Machine (EVM) ensures adopted plugin wallets like Metamask can work and the release of the Avalanche-Ethereum Bridge (AEB) offers minimal friction for user mobility from Ethereum to Avalanche.
As other blockchain bridges (Binance Smart Chain, Polkadot, etc) are in production by additional third parties, BENQI envisions Avalanche to be one of the premier settlement layers for DeFi users and developers.
"As the first lending platform to launch exclusively on Avalanche, BENQI will provide the best experience to both seasoned and curious DeFi users, and will create a host of exciting opportunities to integrate with many decentralized applications building on Avalanche. Avalanche is very young but is growing at a very impressive rate and we are excited to introduce BENQI as a part of that journey," says Dan Mgbor, Co-Founder of BENQI.
Developers will benefit by being able to leverage the platform to create innovative financial products through the protocol and its transferrable yield-bearing tokens. This synergistic system will enable both BENQI and the Avalanche community to further accelerate the rapid growth of DeFi users, assets, and applications on the network.
For more information on the development of BENQI, please visit the BENQI, Twitter, Medium, or Telegram.
https://medium.com/media/b8a596544f943e3618682869c7e2f97a/href
About Avalanche
Avalanche is an open-source platform for launching decentralized applications and enterprise blockchain deployments in one interoperable, highly scalable ecosystem. Avalanche is able to process 4,500+ transactions/second and instantly confirm transactions. Ethereum developers can quickly build on Avalanche as Solidity works out-of-the-box.
Website | Whitepapers | Twitter | Discord | GitHub | Documentation | Forum | Avalanche-X | Telegram | Facebook | LinkedIn | Reddit | YouTube

---
BENQI to Launch Liquidity Market Protocol on Avalanche was originally published in Avalanche on Medium, where people are continuing the conversation by highlighting and responding to this story.