Bloq Launches Support for Managed Avalanche Nodes
Users can launch a cluster of Avalanche nodes in just minutes via the Bloq platform.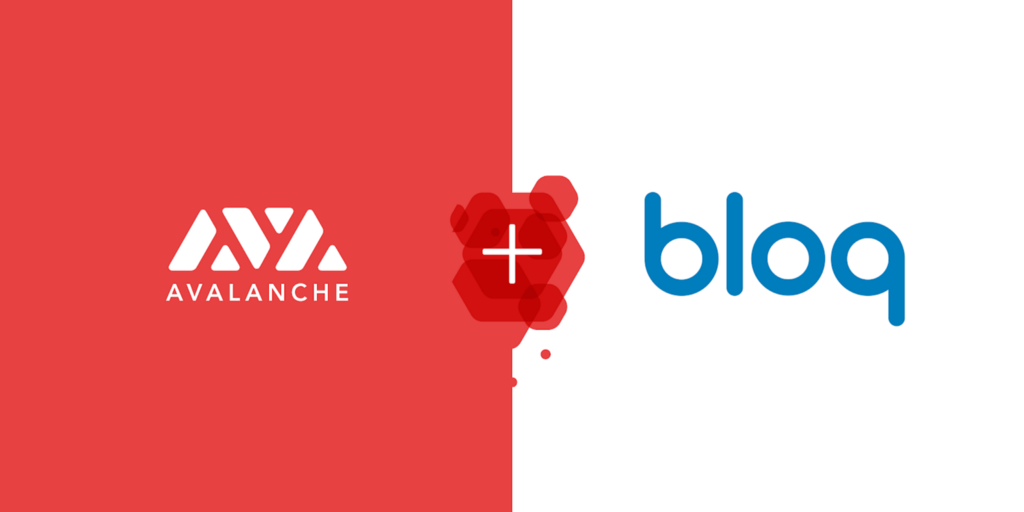 Avalanche is the latest blockchain protocol to integrate with Bloq, enabling users to launch fully-managed, enterprise-ready Avalanche node clusters in just minutes. Users and developers can focus on what they're building, leveraging Avalanche's transaction speed and throughput, while Bloq ensures their infrastructure is highly performant.
Bloq is a leader in blockchain technology, with extensive expertise in building and maintaining infrastructure. It was founded by two pioneers in cryptocurrencies: Jeff Garzik, an early Bitcoin Core developer, and Matthew Roszak, an early investor in and advocate for cryptocurrency businesses.
"Avalanche's mainnet introduction is well-timed, given the in-production stress tests that blockchain networks have experienced as developers, projects, and companies explore their promise at scale. Avalanche is a powerful and exciting new protocol that meets these challenges through Ethereum compatibility, high transaction throughput, and an architectural vision for very long-term scalability and security. We are proud to make Avalanche available to users of the Bloq platform for managed blockchain infrastructure services." — Jeff Garzik, co-founder and CEO of Bloq
"Bloq excels at delivering reliable infrastructure that underpins powerful decentralized applications," says Kevin Sekniqi of Ava Labs. "That expertise, combined with Avalanche's ability to set new benchmarks for speed, throughput, and decentralization on blockchains, will help individual developers and enterprises build a new wave of products and services on Avalanche"
For more information on Bloq's managed node services, please see its developer documentation and Bloq's blog Sync. To get started, go ahead and create an account on the Bloq platform.
https://medium.com/media/b8a596544f943e3618682869c7e2f97a/href
About Avalanche
Avalanche is an open-source platform for launching decentralized finance applications and enterprise blockchain deployments in one interoperable, highly scalable ecosystem. Developers who build on Avalanche can easily create powerful, reliable, and secure applications and custom blockchain networks with complex rulesets or build on existing private or public subnets.
Website | Whitepapers | Twitter | Discord | GitHub | Documentation | Explorer | Avalanche-X | Telegram | Facebook | LinkedIn | Reddit | YouTube

---
Bloq Launches Support for Managed Avalanche Nodes was originally published in Ava Labs on Medium, where people are continuing the conversation by highlighting and responding to this story.