BoringDAO Begins Building Multi-chain Asset Bridge for Avalanche Ecosystem
BoringDAO will expand Avalanche's connections with Bitcoin, Ethereum, Binance Smart Chain and more.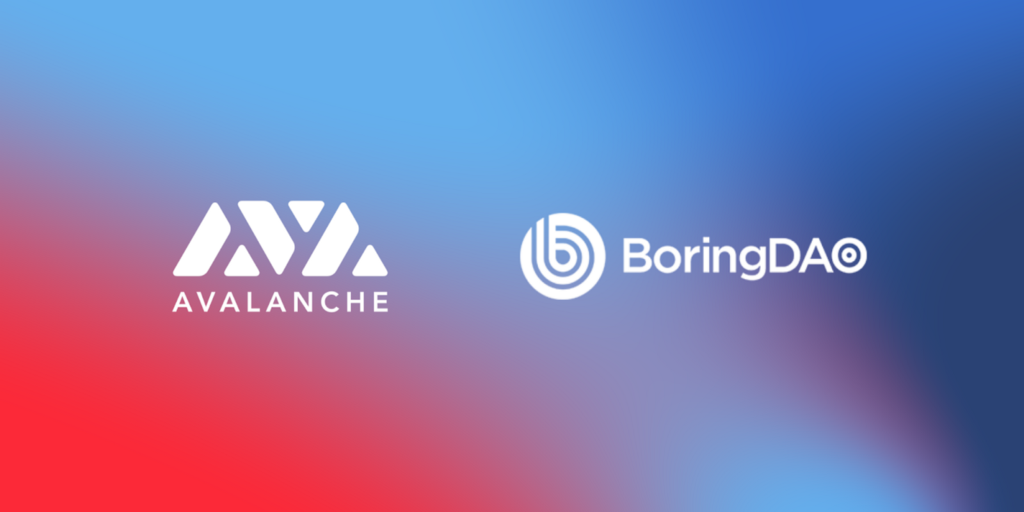 BoringDAO is expanding to Avalanche to build a community-driven, decentralized multi-chain bridge to further connect Avalanche to complementary ecosystems.
Upon launch of the bridge, which is expected to be completed by end of April, users will be able to securely transfer Bitcoin, Litecoin, and BoringDAO tokens between Avalanche and the assets' native networks. The bridge will also expand the options available to users looking to move Avalanche assets to other networks, including Ethereum and Binance Smart Chain.
Integrating with Avalanche is a key step toward BoringDAO's vision enabling users to seamlessly access DeFi assets and applications across multiple chains
More Bridges. More Assets. More Liquidity.
BoringDAO's expansion to Avalanche comes at a key time for the entire DeFi ecosystem. High transaction fees and network congestion continue to burden users in the Ethereum ecosystem, essentially making DeFi applications on the network only accessible to users with significant financial resources.
These forces have accelerated the adoption of networks like Avalanche that offer the same functionality, but with faster transactions and fees just a fraction of what they pay today.
Since the launch of the Avalanche-Ethereum Bridge (AEB) on February 8, 2021, smart contract activity on Avalanche has boomed, with transactions having increased by 2,179% to over 1,223,000, and unique wallets increasing by 2,925% to top 65,000.
Now, with projects like BoringDAO expanding the bridge options available to users, we will see even more assets and liquidity come to Avalanche from these other networks.
"By expanding beyond a single chain, DeFi assets and applications are earning user loyalty by prioritizing their experience over crypto tribalism," says Enki Yan, founder of BoringDAO. "The multi-chain era is here to stay, and BoringDAO will play a key role in enabling users to pursue lower transaction costs and higher interest rates for the same assets."
https://medium.com/media/b8a596544f943e3618682869c7e2f97a/href
About BoringDAO
BoringDAO is a decentralized multi-chain bridge and Bitcoin L2 solution. It offers a safe, fast, and permissionless way to maximize utilization rate of crypto assets.
Website I Twitter I Medium I Telegram I Discord
About Avalanche
Avalanche is an open-source platform for launching decentralized applications and enterprise blockchain deployments in one interoperable, highly scalable ecosystem. Avalanche is the first decentralized smart contracts platform built for the scale of global finance, with near-instant transaction finality. Ethereum developers can quickly build on Avalanche as Solidity works out-of-the-box.
Website | Whitepapers | Twitter | Discord | GitHub | Documentation | Forum | Avalanche-X | Telegram | Clubhouse | Facebook | LinkedIn | Reddit | YouTube

---
BoringDAO Begins Building Multi-chain Asset Bridge for Avalanche Ecosystem was originally published in Avalanche on Medium, where people are continuing the conversation by highlighting and responding to this story.