Bware Labs Releases Decentralized Blockchain API MVP on Avalanche
Bware Labs, an Avalanche Foundation portfolio company, aims to simplify and democratize decentralized infrastructure.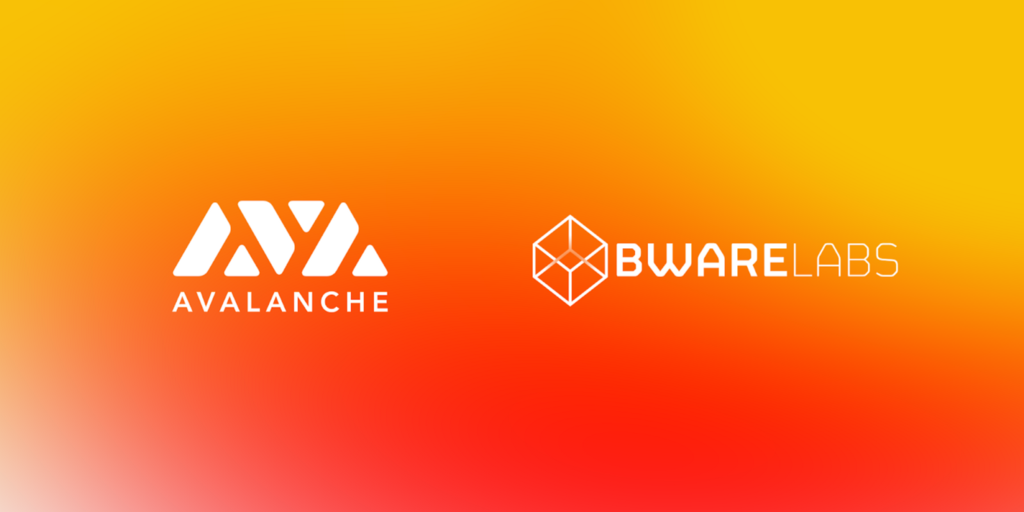 Bware Labs, a blockchain company democratizing decentralized infrastructure, has released a minimal viable product (MVP) of its platform on Avalanche. With Bware's technology, end users connect to the app through MetaMask and generate dedicated endpoints for users to interact with Avalanche. The application will be free to use during the MVP period, with a maximum of three endpoints and 25 requests per second for each MetaMask wallet.
In late May, the Avalanche Foundation joined a private funding round for Bware Labs–participating alongside major venture capital firms like the Assensive Assets, Morningstar Ventures, Spartan Group, and Genesis Block Ventures.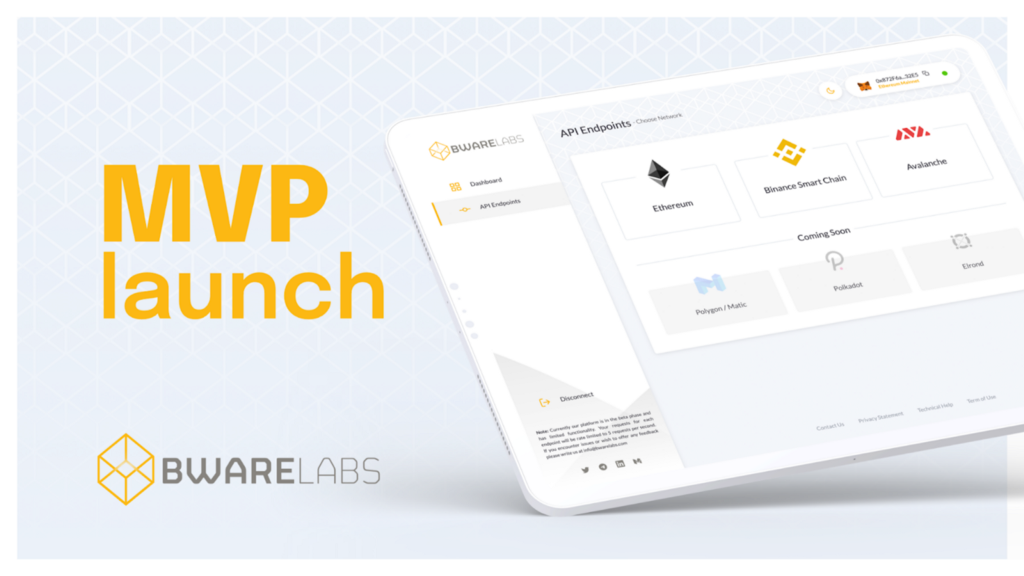 The MVP will feature a lightweight dashboard for users to create a new endpoint in under 30 seconds. Users only need four clicks and a quick entry of basic details and management options to create an endpoint usable for RPC or WSS APIs.
By simplifying the user experience, Bware Labs plans to provide significant support for dapp developers and others interested in accessing blockchain data. Interested individuals can learn more about Bware Labs' future growth plans here.
Bware Labs also hosts validator nodes for users interested in staking on Avalanche. To delegate to the Bware Labs Avalanche Validator, use the information found here. Learn how to stake, by validating or delegating.
—
About Bware Labs
Bware Labs is a new startup in the Crypto ecosystem, founded to address what we see as a gap in the current interactions between DeFi platforms, exchanges and wallet providers. On one hand, the currently available commercial solutions to obtain a blockchain endpoint are costly, centralized, and not available for a lot of networks, on the other hand, the option of creating and maintaining your own virtual machine is technically challenging and time-consuming.
Therefore, we want to provide a solution for bringing together Node Providers and End-Users in a decentralized, user-friendly platform.
Website | Twitter | Telegram | Medium | Facebook | LinkedIn
About Avalanche
Avalanche is an open-source platform for launching decentralized applications and enterprise blockchain deployments in one interoperable, highly scalable ecosystem. Avalanche is able to process 4,500+ transactions/second and instantly confirm transactions. Ethereum developers can quickly build on Avalanche as Solidity works out-of-the-box.
Website | Whitepapers | Twitter | Discord | GitHub | Documentation | Forum | Avalanche-X | Telegram | Facebook | LinkedIn | Reddit | YouTube

---
Bware Labs Releases Decentralized Blockchain API MVP on Avalanche was originally published in Avalanche on Medium, where people are continuing the conversation by highlighting and responding to this story.