Cartesi Integrating with Avalanche to Expand Layer-2 Infrastructure within DeFi
Cartesi's layer-2 infrastructure will enable a Linux environment for smart contracts and higher computational scalability on Avalanche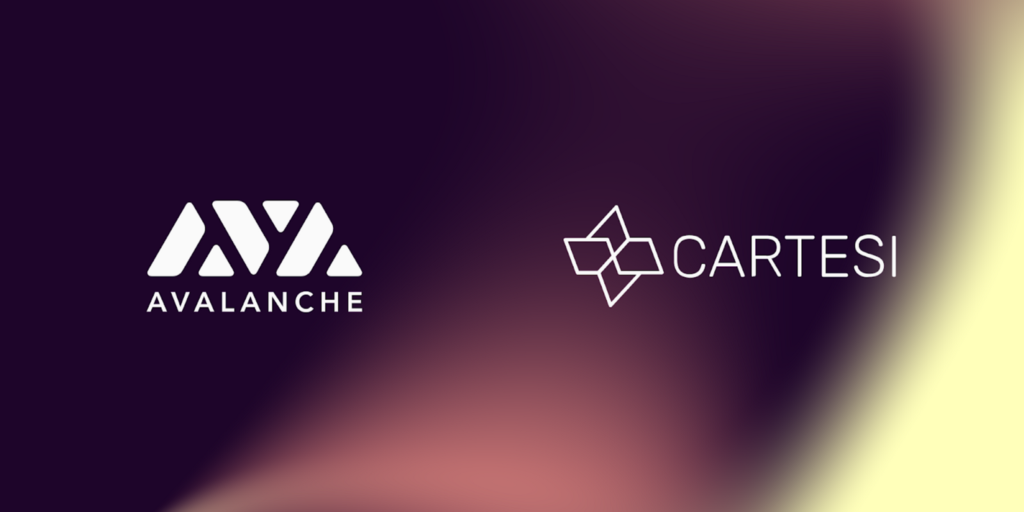 Cartesi is integrating its layer-2 infrastructure with Avalanche (AVAX), enabling a Linux environment for smart contracts and higher computational scalability.
Upon completion, developers building on Avalanche can implement contracts using mainstream software stacks supported by Linux. Software developers, for the first time, will be able to build smart contracts with uncountable software components supported by Linux.
Cartesi's layer-2 technology will enable higher computational throughput, making it possible to conceive and implement processing-intensive applications for DeFi, enterprise, decentralized games, and more.
Cartesi is a decentralized computation platform that allows smart contracts to run off-chain while preserving the same security guarantees of the underlying blockchain. This design creates new opportunities for more elaborate and processing-intensive applications and also the opportunity for the adoption of mainstream developers.
"Most software developers today are not coding smart contracts and blockchain applications. Modern developers rely on operating systems and a rich ecosystem of software stacks that have been evolving for decades, which are not available on blockchains. Bridging Linux and mainstream software with Avalanche will open the gates for the broader software community to develop the next generation of decentralized applications." said Erick de Moura, CEO of Cartesi.
Cartesi and Avalanche will continue to work closely together to allow for easy deployments of dapps for developers, and most importantly, the mainstream adoption of blockchain-enabled solutions.
Anyone with an interest in Cartesi, Avalanche, or with questions of any sort should join Cartesi's development community on Discord!
https://medium.com/media/b8a596544f943e3618682869c7e2f97a/href
About Cartesi
Cartesi is taking smart contracts to the next level. It is solving the urgent problem of scalability and high fees by implementing a variant of optimistic roll-ups. Most notably, Cartesi is revolutionizing smart contract programming by allowing developers to code with mainstream software stacks. Noether is Cartesi's side-chain that's optimized for ephemeral data, providing low-cost data availability to DApps.
Cartesi Ecosystem Links:
Website: https://cartesi.io
Explorer: https://explorer.cartesi.io
Discord (Development Community): https://discordapp.com/invite/Pt2NrnS
Twitter: https://twitter.com/cartesiproject
Telegram: https://t.me/cartesiproject
Telegram Announcements: https://t.me/cartesiannouncements
GitHub: https://github.com/cartesi
Reddit: https://www.reddit.com/r/cartesi/
About Avalanche
Avalanche is an open-source platform for launching highly decentralized applications, new financial primitives, and new interoperable blockchains. Developers who build on Avalanche can easily create powerful, reliable, and secure applications and custom blockchain networks with complex rulesets or build on existing private or public subnets.
Website | Whitepapers | Twitter | Discord | GitHub | Documentation | Forum | Avalanche-X | Telegram | Facebook | LinkedIn | Reddit | YouTube

---
Cartesi Integrating with Avalanche to Expand Layer-2 Infrastructure within DeFi was originally published in Avalanche on Medium, where people are continuing the conversation by highlighting and responding to this story.