Chainlink Price Feeds Are Live on Avalanche Mainnet, Paving Wave for Advanced DeFi Apps
Developers can now start building externally-connected smart contracts on Avalanche mainnet utilizing Chainlink-powered decentralized oracle networks.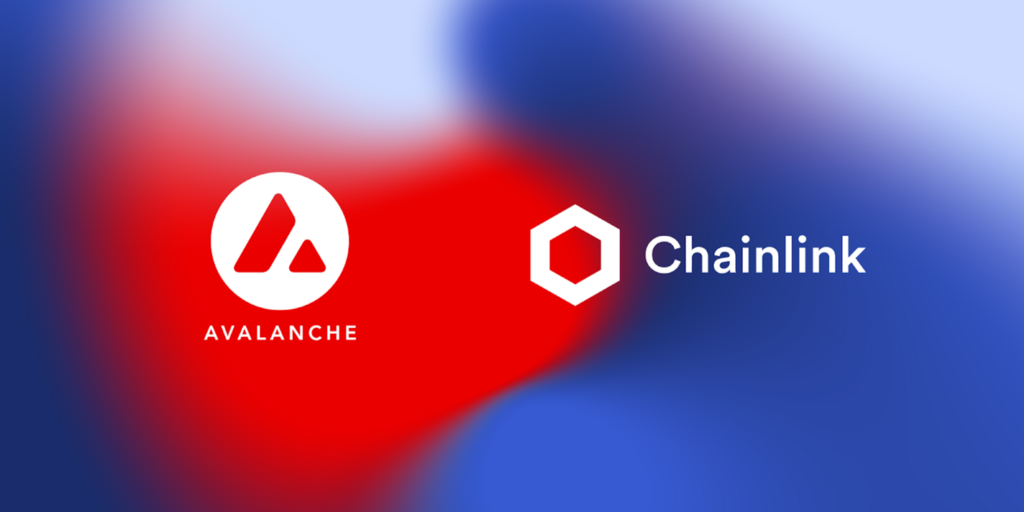 We're excited to announce that Chainlink Price Feeds are now live on the Avalanche mainnet, giving ecosystem developers seamless access to the most secure and highest quality price reference data across a variety of asset classes.
Chainlink's industry-leading Price Feeds empower smart contract developers to build advanced DeFi applications on Avalanche's limitless open-source platform, including price-sensitive derivatives markets, low-cost lending applications, high-throughput trading strategies, and much more.
The integration was made possible by a Chainlink Community Grant awarded to Protofire — a leading development workshop and Avalanche validator — who adapted, tested, and implemented Chainlink oracles natively into the Avalanche mainnet.
Numerous Chainlink Price Feeds are currently available on Avalanche mainnet, with plans to continually roll out new ones to meet ecosystem demand. Chainlink Price Feeds provide the most time-tested and robust oracle infrastructure for developers, along with premium data quality that's proven to be precise and resistant to API downtime, flash crash outliers, and flash loan attacks. For more information on the Chainlink integration, refer to our previous testnet announcement.
"Chainlink has set the standard for oracles and data across blockchains and decentralized applications," says Emin Gün Sirer, Founder and CEO of Ava Labs. "DeFi is already flourishing on Avalanche, but Chainlink's data will unlock an enormous amount of development across the community and expand Avalanche's edge as the most technically advanced platform in crypto."
DeFi developers on Avalanche can start testing and building with Chainlink Price Feeds using the following documentation: https://docs.chain.link/docs/avalanche-price-feeds/.
Developers can use Chainlink Price Feeds to perform key on-chain functions like calculating collateralization ratios, minting fair market loans, setting exchange rates, pricing synthetic assets, rebasing algorithmic stablecoins, and triggering automated trading strategies.

Numerous Avalanche developer teams are already launching their DeFi applications on Avalanche using Chainlink, including BENQI and BIFROST.
"The launch of Chainlink on Avalanche is a watershed moment which we believe will spark the explosion of DeFi activity on the network. We are excited to integrate Chainlink Price Feeds to maximize the tamper-resistance of BENQI, giving us confidence in the security and health of our protocol." — Dexter Lee, Co-Founder BENQI
"Chainlink enables BiFrost to achieve end-to-end decentralization, which is crucial for DeFi protocols. By integrating Chainlink Price Feeds on both Ethereum and BSC, the BiFrost protocol ensures it has access to the most reliable, decentralized, and highest quality data. Chainlink's Avalanche expansion is exciting news for the greater DeFi space and will help secure the BiFrost platform as it scales to meet the demand for a multichain ecosystem. — Dohyun Pak, CEO of BIFROST
By combining Avalanche and Chainlink, developers can build highly scalable, low-cost, and universally connected DeFi applications with strong security, reliability, and data quality guarantees. We look forward to seeing the Avalanche DeFi ecosystem flourish and encourage any developers needing help to reach out to either team using the links posted below.
https://medium.com/media/b8a596544f943e3618682869c7e2f97a/href
About Chainlink
Chainlink is the most widely used and secure way to power universally connected smart contracts. With Chainlink, developers can connect any blockchain with high-quality data sources from other blockchains as well as real-world data. Managed by a global, decentralized community of hundreds of thousands of people, Chainlink is introducing a fairer model for contracts. Its network currently secures billions of dollars in value for smart contracts across the decentralized finance (DeFi), insurance and gaming ecosystems, among others.
Chainlink is trusted by hundreds of organizations to deliver definitive truth via secure, reliable data feeds. To learn more, visit chain.link, subscribe to the Chainlink newsletter, and follow @chainlink on Twitter.
Docs | Discord | Reddit | YouTube | Telegram | Events | GitHub | Price Feeds | DeFi | VRF
About Avalanche
Avalanche is the fastest smart contracts platform in the blockchain industry, as measured by time-to-finality, and has the most validators securing its activity of any proof-of-stake protocol. Avalanche is blazingly fast, low cost, and green. Any smart contract-enabled application can outperform its competition by deploying on Avalanche. Don't believe it? Try an app on Avalanche today.
Website | Whitepapers | Twitter | Discord | GitHub | Documentation | Forum | Avalanche-X | Telegram | Clubhouse | Facebook | LinkedIn | Reddit | YouTube

---
Chainlink Price Feeds Are Live on Avalanche Mainnet, Paving Wave for Advanced DeFi Apps was originally published in Avalanche on Medium, where people are continuing the conversation by highlighting and responding to this story.