Chainlink Price Feeds Are Live on Avalanche Testnet, Giving Developers Native Access to…
Chainlink Price Feeds Are Live on Avalanche Testnet, Giving Developers Native Access to High-Quality Price Data
Developers can now start building connected smart contracts on Avalanche utilizing Chainlink's decentralized oracle networks.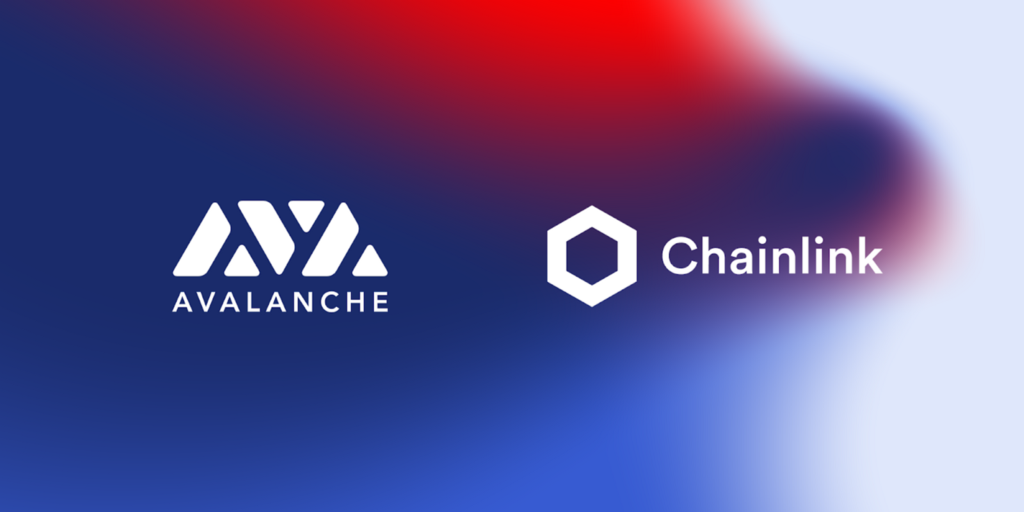 Chainlink Price Feeds, the most widely used decentralized price oracles in DeFi, are now live on the Avalanche testnet, giving Avalanche developers seamless access to high-quality, tamper-proof price reference data across a variety of asset classes, including cryptocurrencies, foreign exchange rates, stablecoins, commodities, and numerous other data types.
The integration was made possible by a Chainlink Community Grant awarded to Protofire — a leading development workshop and Avalanche validator — who, beyond this initial testnet launch, will also adapt, test, and implement Chainlink Oracles natively into the Avalanche mainnet.
The Chainlink Price Feeds currently available on Avalanche testnet include AVAX/USD, LINK/USD, ETH/USD, LINK/ETH, BTC/ETH, and USDT/USD, with plans to continually roll out new ones to meet ecosystem demand. As the most time-tested and fully-featured oracle infrastructure, developers building externally-connected DeFi applications on Avalanche can trust Chainlink Price Feeds to be accurate and reliable.
Not only does Chainlink save development teams considerable time and resources getting their products to market, but it mitigates oracle infrastructure risk by relying on pre-built oracle solutions that are battle-hardened and proven to secure billions of dollars in value for leading DeFi applications.
We encourage Avalanche ecosystem developers to start testing and building today using the Chainlink developer documentation.

Chainlink's extensive collection of pre-built price oracles can be leveraged to support numerous DeFi use cases on Avalanche, such as protocols for lending and borrowing, derivatives, synthetics, asset management, algorithmic stablecoins, advanced automated market makers, and various other financial products.
Importantly, Chainlink Price Feeds operate directly on Avalanche without dependencies on other blockchains, meaning they benefit from the fast finality and low fees native to the Avalanche network, while maintaining the high-quality data and decentralized oracle infrastructure available through Chainlink.
Numerous DeFi protocols intend to use Chainlink Price Feeds on Avalanche. DeFi smart contracts can leverage Chainlink Price Feeds to secure key on-chain functions like determining collateralization ratios, triggering liquidations, determining yield and staking rates, and establishing fair prices for minting and asset swaps.
Building Highly Scalable, Low Cost DeFi Applications with Chainlink Price Feeds
Avalanche is an open-source platform for launching performant, low-cost decentralized applications and enterprise blockchain deployments in one interoperable, highly scalable ecosystem. It is built for the scale of global finance, with near-instant transaction finality, complete support for Ethereum applications, assets, and tooling, and more than 950 full, block-producing validators.
By combining Avalanche and Chainlink, developers can build highly scalable universally connected DeFi applications with strong security and reliability guarantees.
Chainlink Price Feeds make use of several key design implementations to ensure users are always receiving the most accurate and up-to-date financial market data in a tamper-proof and high uptime manner. Each Chainlink Price Feed is secured by a decentralized network of independent, security-reviewed node operators run by professional DevOps. These node operators are Sybil-resistant and have a strong and verifiable history of being highly available during periods of record volatility and network congestion.
Additionally, Chainlink Price Feeds source data exclusively from numerous premium data aggregators, resulting in data that's reflective of all exchanges (DEXs and CEXs), weighted by volume, and cleaned of outliers and wash trading. Thus, Chainlink Price Feeds reflect accurate global market prices while protecting user funds against unexpected situations like API downtime, flash crashes, and data manipulation attacks (i.e., flash loans).
Chainlink is excited to enable more rapid DeFi development on Avalanche by providing ecosystem developers with quick and easy access to Chainlink Price Feeds. We plan to help facilitate the launch of more Chainlink Price Feeds as a means of further growing the Avalanche DeFi ecosystem, as well as building additional Chainlink oracle implementations in the future that go beyond DeFi and Price Feeds.
"Chainlink oracles are the standard-bearer in the blockchain space, offering the most robust and full-featured set of off-chain computations for enhancing the capabilities of decentralized applications," stated Emin Gün Sirer, Founder and CEO of Ava Labs. "Any smart contract developer can use Chainlink Price Feeds in combination with Avalanche's low-costs and high throughput to build advanced DeFi applications that operate at the scale and with the interconnectivity needed to reach global market adoption."
"We are pleased to have supported Protofire through the Chainlink Community Grant Program, enabling the native integration of Chainlink Price Feeds within the Avalanche ecosystem," commented Chainlink Co-founder, Sergey Nazarov. "Chainlink Price Feeds provide developers across Avalanche with secure and reliable oracle networks for building hybrid smart contract applications that are highly scalable and universally connected, supporting a much wider range of on-chain products and markets within the Avalanche ecosystem."
About Chainlink
Chainlink is the most widely used and secure way to power universally connected smart contracts. With Chainlink, developers can connect any blockchain with high-quality data sources from other blockchains as well as real-world data. Managed by a global, decentralized community of hundreds of thousands of people, Chainlink is introducing a fairer model for contracts. Its network currently secures billions of dollars in value for smart contracts across the decentralized finance (DeFi), insurance and gaming ecosystems, among others.
Chainlink is trusted by hundreds of organizations to deliver definitive truth via secure, reliable data feeds. To learn more, visit chain.link, subscribe to the Chainlink newsletter, and follow @chainlink on Twitter.
Docs | Discord | Reddit | YouTube | Telegram | Events | GitHub | Price Feeds | DeFi | VRF
About Avalanche
Avalanche is an open-source platform for launching decentralized applications and enterprise blockchain deployments in one interoperable, highly scalable ecosystem. Avalanche is the first decentralized smart contracts platform built for the scale of global finance, with near-instant transaction finality. Ethereum developers can quickly build on Avalanche as Solidity works out-of-the-box.
Website | Whitepapers | Twitter | Discord | GitHub | Documentation | Forum | Avalanche-X | Telegram | Clubhouse | Facebook | LinkedIn | Reddit | YouTube

---
Chainlink Price Feeds Are Live on Avalanche Testnet, Giving Developers Native Access to… was originally published in Avalanche on Medium, where people are continuing the conversation by highlighting and responding to this story.