Core Browser Extension Adds Support for Ethereum, Setting a New Standard for UX across Avalanche…
Core Browser Extension Adds Support for Ethereum, Setting a New Standard for UX across Avalanche, Bitcoin and EVM Blockchains
After adding support for all blockchains running the Ethereum Virtual Machine, Core becomes the first browser extension to allow seamless switching across all major blockchains, including Avalanche, Ethereum and Bitcoin.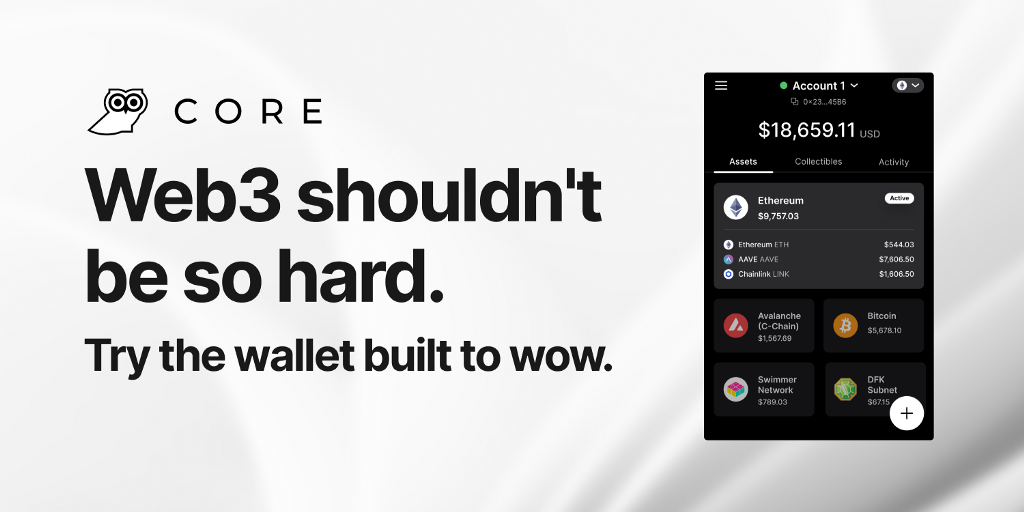 Core, the free non-custodial Web3 browser extension recently launched by Ava Labs, now supports all blockchains that run the Ethereum Virtual Machine (EVM) as well as custom Avalanche Subnets, setting a new standard for multichain user experience on the blockchain.
Until now, Web3 users have been forced to deal with a frustratingly fragmented experience, and being active on multiple chains has typically required the use of multiple browser extensions, each with their own performance-usability trade-off. When they do work, finding and accessing dApps in these extensions across networks is often cumbersome and time-consuming and, for those with more advanced needs like bridging and fiat on-ramps, the choices are even fewer and harder to find. Besides making it unnecessarily difficult to do even simple tasks, this introduces risk and anxiety into an already complex and often infuriating user experience.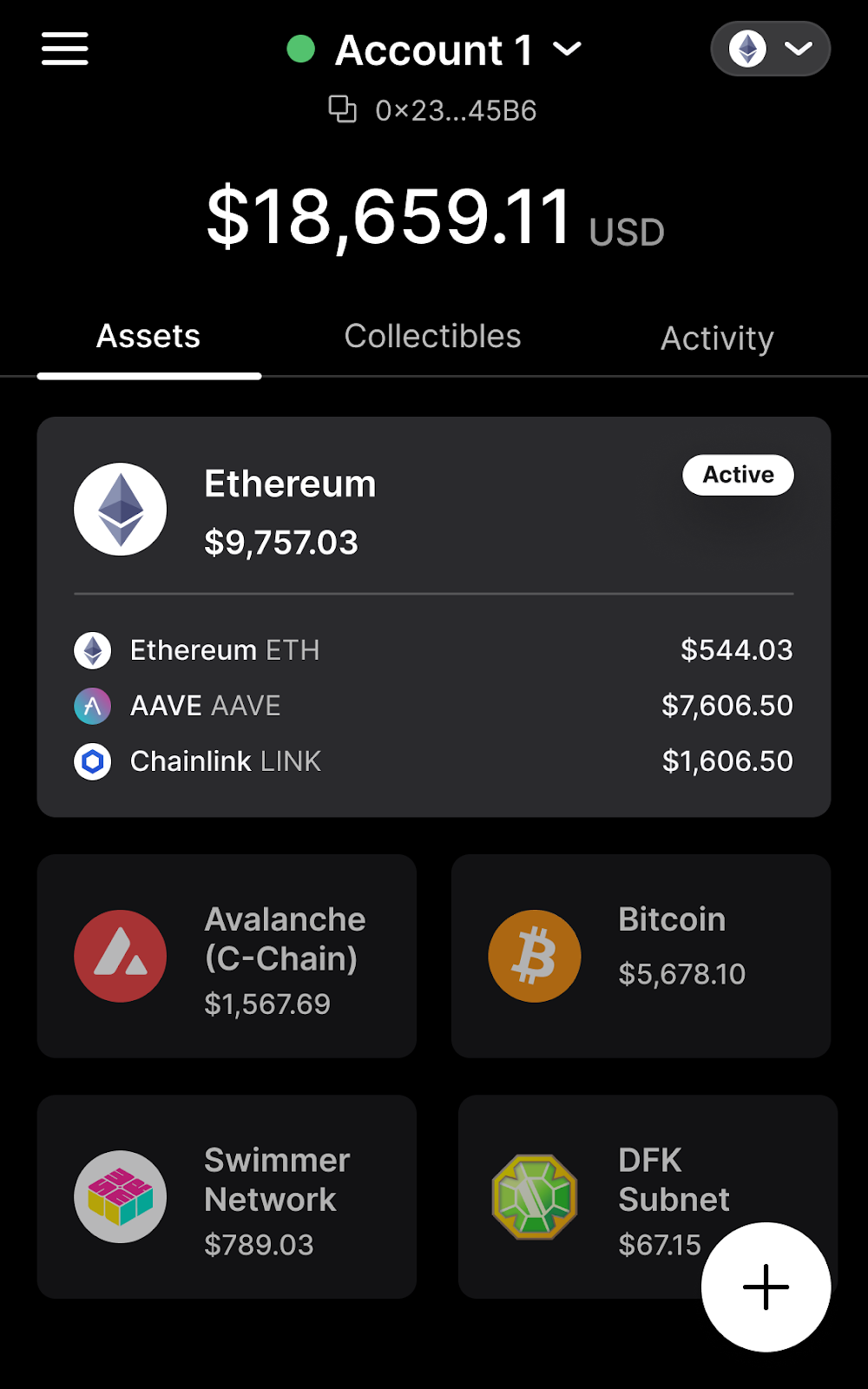 "We don't think it should be so hard for people to manage their assets or switch dApps and networks on the fly — it's time to make Web3 more accessible for those new to crypto and deliver on the UX standards Web2 has taught us all to expect", said Nick Musallem, Ava Labs's SVP and Head of Product.
With this latest release, Core puts users firmly in control of all your cross-chain assets and collectibles, and makes your favorite Web3 dApps, projects and communities across networks easily accessible in a single venue that's intuitive and easy to use.
Specific new features that help set a new standard in Web3 user experience include:
Compatibility with Ethereum. With full support for any EVM-compatible chain, including the Ethereum network, Core now allows you to easily view, manage, and use your assets across multiple blockchains that include Avalanche, Binance Smart Chain, Tron, Fantom, as well as popular EVM-compatible Layer2 blockchains.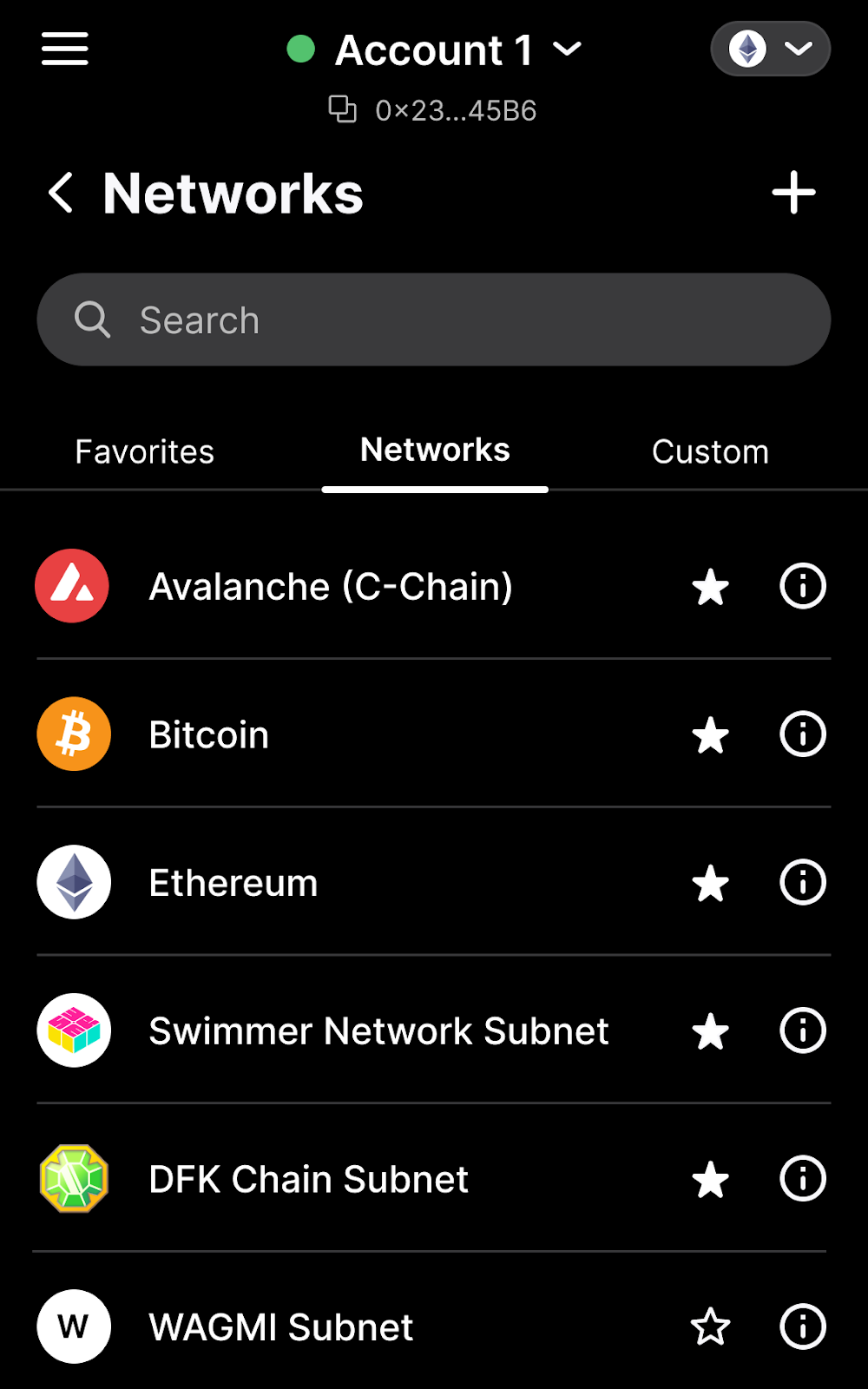 Support for Customized Subnets. Keeping up with the pace of development in the fast-growing Avalanche ecosystem can be hard, and there's nothing more annoying than having to manually add new networks and tokens each time a new Subnet launches. That all changes with this release, which has automatic, native support for new Subnets. Not only do you get to skip a step in adding new networks, but now you can also rest easy knowing that you won't miss out or be left behind as the network expands.
Fast Switching. There's no doubt that Subnets offer tremendous advantages when it comes to scalability and latency, among other benefits. But all of that would be for nought if it came at the expense of usability and it wasn't incredibly easy to switch between networks. This latest release of Core solves for this friction point with a fast-switching feature that allows you to easily toggle between Avalanche, Bitcoin, Ethereum (and any other EVM-compatible chain) in only 2 clicks.
"I've tried almost every wallet launched over the last decade, but it wasn't until I used Core that I began to believe that we're getting to a place where people can have easy access to the all the Web3 tools they need in one place for this technology to really start taking hold." said Emin Gün Sirer, Founder and CEO of Ava Labs. "For many of us, our first loves in crypto were Bitcoin and Ethereum. Seeing their potential fully unlocked together with Avalanche has been a really special moment for me."
Ready for a better multichain Web3 experience? Try Core today.
Available now in the Google Chrome Web Store.
For further questions, please visit the Avalanche knowledge base or contact a support team member via the chat button at support.avax.network.
We'd also love to hear your feedback on Core. Please share it here!
About Ava Labs
Ava Labs makes it simple to launch decentralized applications on Avalanche, the fastest smart contracts platform in the blockchain industry. We are empowering people to easily and freely digitize all the world's assets on one open, programmable blockchain platform.
Ava Labs was founded by Cornell computer scientists who brought on talent from Wall Street to execute their vision. The company has received funding from Andreessen Horowitz, Initialized Capital, and Polychain Capital, with angel investments from Balaji Srinivasan and Naval Ravikant.
Website | Twitter | LinkedIn | Facebook
---
Core Browser Extension Adds Support for Ethereum, Setting a New Standard for UX across Avalanche… was originally published in Avalanche on Medium, where people are continuing the conversation by highlighting and responding to this story.