Core Now Offers Coinbase Pay as Another Easy Way to Go From Cash to Crypto
Users now have a new option for converting cash to crypto in Core extension for use in DeFi, NFTs, transfers, and more.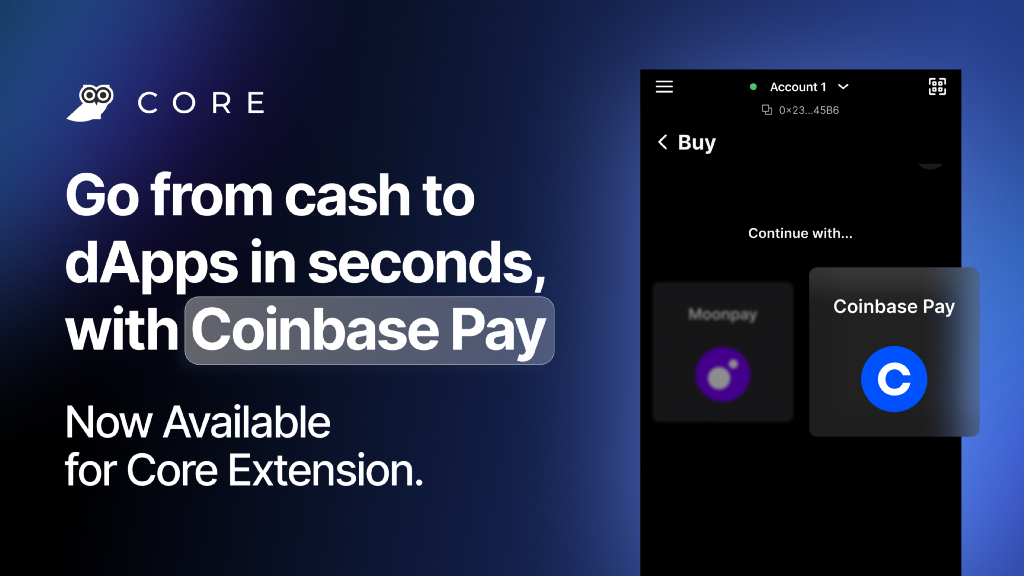 Core has integrated Coinbase Pay, giving users more ways to deposit cash to convert to crypto for use on Avalanche, Ethereum, and many other blockchain networks. Coinbase Pay supports 60+ fiat currencies with regulatory compliance and licensing, as well as 200+ cryptocurrencies. Coinbase Pay is currently supported in the Core browser extension.
One of the most cumbersome experiences in crypto is going from cash to crypto. Typically, anyone interested in trading crypto and using crypto in dApps would have to use a centralized exchange to initially deposit the cash. Then the newly-purchased crypto needs to be sent to a wallet where the user connects it to a dApp to perform their desired actions.
Now, Core extension users have a faster path from cash to dApp.
Existing Coinbase customers can transfer their Coinbase balances to Core without needing to create new accounts or go through additional registration processes. Purchasing crypto is now as simple as funding via ACH, credit card, or debit card.
Those new to Coinbase can even create new Coinbase accounts directly from Core, and get started with funding their Core wallet with crypto.
Coinbase currently processes more than $1.2 billion in daily trading volume (Source), making it one of the most important mechanisms for on-boarding over 100 million users globally across more than 100 countries (Source).
With Coinbase Pay on Core, getting started with crypto and exploring the fastest-growing dApp ecosystem on Avalanche becomes even easier.
How to Use Coinbase Pay in Core
1. In Core, click Buy.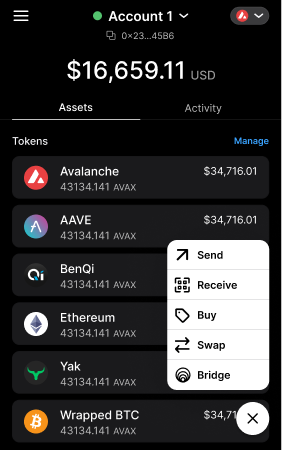 2. Select Coinbase Pay.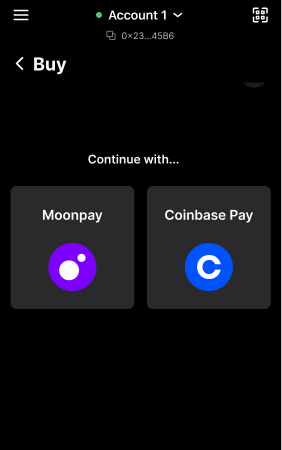 3. Log in with your existing Coinbase account or create a new account.
4. Buy crypto with fiat or transfer digital assets from Coinbase to Core.
Core continues to set the standard as the best-in-class crypto wallet user experience, and will continue to focus on building out features and integrating with partners to make crypto easier to navigate for new and experienced users.
"With the mission to make crypto more accessible and even easier to buy, the Core team has integrated Coinbase Pay," said Akash Gupta, Director of Product Management at Ava Labs. "Crypto is fragmented and known for being hard to navigate, yet Core makes it easy for both newcomers and crypto veterans. Core's integration with Coinbase Pay is another step in making the user's journey feel like a warm welcome."
Coinbase Pay compatibility will launch only on Core extension. All users are invited to download Core browser extension for free. By downloading and using Core, you'll never need to download another crypto wallet again.
For further questions, please visit the Avalanche knowledge base or contact a support team member via the chat button at support.avax.network. Please read the Core terms and conditions prior to use as they contain important information and your use of Core will signify your agreement to them. Like a web browser, Core web and Core extension allow you to access and interface with various blockchains, smart contracts, and other Web3 services, none of which are under the control of Ava Labs, which makes no representations, warranties, or guarantees in connection with anything you access or do with or through Core.
About Ava Labs
Ava Labs makes it simple to deploy high-performance solutions for Web3, led by innovations on Avalanche. The company was founded by Cornell computer scientists, who partnered with Wall Street veterans and early Web3 leaders to execute a promising vision for redefining the way people build and use open, permissionless networks. Ava Labs is redefining the way people create value with Web3.
---
Core Now Offers Coinbase Pay as Another Easy Way to Go From Cash to Crypto was originally published in Avalanche on Medium, where people are continuing the conversation by highlighting and responding to this story.