DCTDAO, a TrustSwap Incubator Company, Launches the $2 Cross-Chain Bridge Between Avalanche and…
DCTDAO, a TrustSwap Incubator Company, Launches the $2 Cross-Chain Bridge Between Avalanche and Ethereum
To celebrate the launch of the $2 Bridge, Verso (VSO) and Tokenplace (TOK) yield farms will be launched on DCTDAO.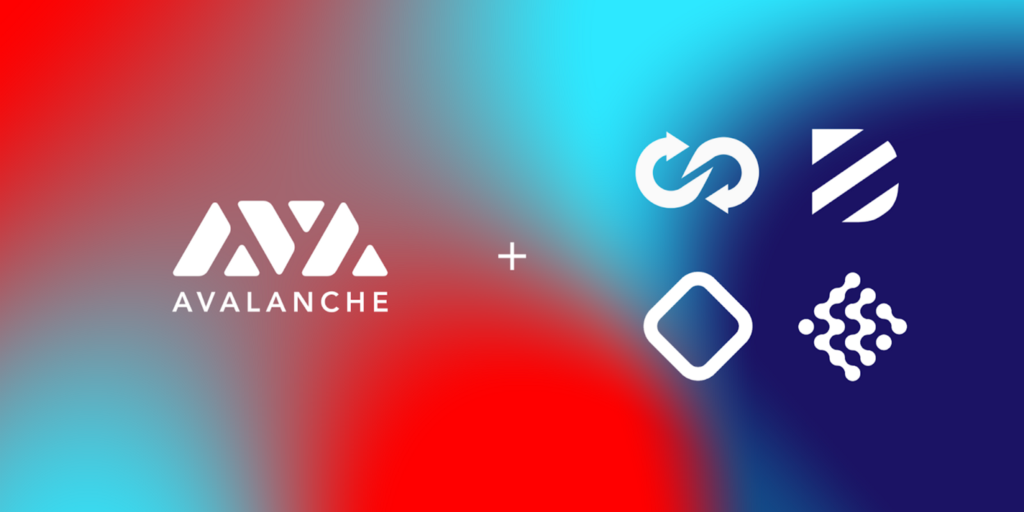 Crypto projects are choosing Avalanche for its promises of high throughput where the network can handle around 4,500 transactions per second, a number even outmatching Visa's transaction throughput capabilities. Compared to Ethereum, Avalanche can provide up to 180x faster (sub-second) transaction finality.
Avalanche is the preferred smart contracts platform for numerous decentralised finance (DeFi) projects looking for high-performance, low-cost blockchain solutions.
DCTDAO, a quantum-resistant cross-chain DEX, recently launched a new interoperability bridge called the $2 Cross-Chain Bridge. As the name implies, a cross-chain transfer from Ethereum to Avalanche costs just two US dollars. DCTDAO is also creating yield farming opportunities for Verso (VSO) and Tokeplace (TOK) pairs.
The $2 Cross-Chain Bridge Between Avalanche and Ethereum
Thousands of dollars in transaction fees are wasted with trades conducted on Ethereum. With the $2 Bridge, Ethereum users can quickly move to a low transaction fee trading environment–with full support for custom tokens. DCTDAO users can seamlessly transfer assets between Avalanche and Ethereum without having to register or relinquish custody of their assets.
DCTDAO is earning massive recognition especially after the incubation with TrustSwap, a full-service incubation platform for promising DeFi projects. To date, twenty-three projects have raised a collective $25M in funds on the TrustSwap Launchpad.
Verso is a decentralised marketplace for the regulated financial services industry; banks, e-wallets, and other financial services can connect to Verso's marketplace and dynamically retrieve pre-vetted and compliant financial products, customized to their users' specific needs
By launching on Avalanche, Verso will dramatically reduce the cost of transaction fees by a factor of several thousand; taking a $5 — $100 microloan for example will not incur a potentially larger than the size of the loan.
Similarly, Tokenplace, a next-generation trading platform that aggregates liquidity from centralized exchanges, found success in reducing operational costs by using Avalanche. When Tokenplace conducted its public pre-sale on the TrustSwap Launchpad, the sale participants could opt-in to receive their allocation on Avalanche, collectively saving its users over a hundred thousand dollars in transaction fees.
Yield Farming Opportunities on Avalanche with DCTDAO
DCTDAO is launching yield farming opportunities for both Avalanche and Ethereum users, on Avalanche. Those looking to bring liquidity over to Avalanche can easily transfer Verso and Tokenplace tokens with the $2 Bridge.
Supported pairs include:
DCTD/DUSDT
AVAX/DWETH
DWETH/VSO
TOK/DWETH
TOK/DCTD
VSO/DCTD
With these yield farming opportunities, traders can earn up to 200% in returns.
To participate, token holders first have to add liquidity to DCTDAO and stake the liquidity pool tokens on the appropriate staking pool on the TrustSwap staking portal.
About TrustSwap
TrustSwap is a multichain, full-service digital asset ecosystem that offers: P2P/OTC Escrow, Time-release payments, Launchpads, Incubator programs, NFT marketplace, Team token & Liquidity Locks and automated distribution protocol solutions. Their purpose is to build tools and applications that ensure the security of crypto for everyday hodlers and large venture capitalists alike. For more information, visit TrustSwap.org
About Verso
Verso is a decentralized marketplace for centralized highly regulated financial industries. By allowing millions of mainstream consumers to gain easy and intuitive access to DeFi protocols without leaving the comfort of their preferred e-wallet app, Verso is enabling non-finance applications to offer financial products to their user base in a rapid and scalable manner. For more information, visit Verso.finance.
About Tokenplace
Tokenplace is a next-generation trading platform that provides a high-level overview into the diverse landscape of digital assets. By connecting all their exchange accounts to the Tokenplace terminal, traders can get the best prices on the market by taking advantage of unique order-splitting algorithms to optimize and conceal their trades.
About Avalanche
Avalanche is an open-source platform for launching decentralized applications and enterprise blockchain deployments in one interoperable, highly scalable ecosystem. Avalanche is the first decentralized smart contracts platform built for the scale of global finance, with near-instant transaction finality. Ethereum developers can quickly build on Avalanche as Solidity works out-of-the-box.
Website | Whitepapers | Twitter | Discord | GitHub | Documentation | Forum | Avalanche-X | Telegram | Clubhouse | Facebook | LinkedIn | Reddit | YouTube

---
DCTDAO, a TrustSwap Incubator Company, Launches the $2 Cross-Chain Bridge Between Avalanche and… was originally published in Avalanche on Medium, where people are continuing the conversation by highlighting and responding to this story.