Fireblocks Launches Support For Avalanche
More than 650 banks, hedge funds, and financial institutions can now access DeFi on Avalanche.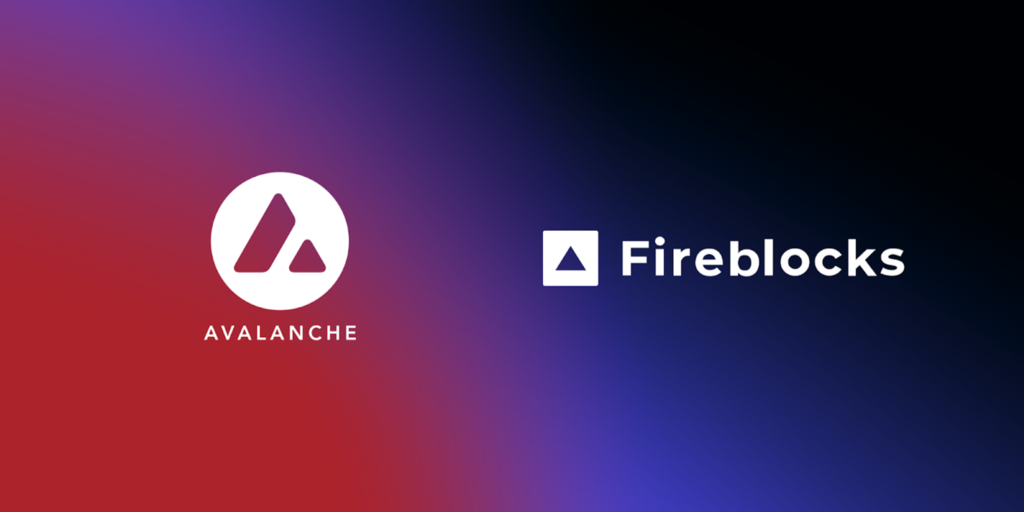 Fireblocks, a leading provider of custody and settlement solutions for digital assets to more than 650 banks, hedge funds, and financial institutions, has launched support for Avalanche. Its institutional users can now access Avalanche's C-Chain to custody and transfer the AVAX native token without jeopardizing efficiency or security.
Additionally, its users can access decentralized applications built on Avalanche through DeFi API or WalletConnect.
"Avalanche is pioneering the future of a financial system where users can access open protocols and compliant products alike," says John Nahas, Vice President of Business Development at Ava Labs. "Firms like Fireblocks provides the assurance of secure access to this world of DeFi and digital assets that institutions and sophisticated traders demand."
The Fireblocks Platform
https://medium.com/media/d6b553290f84a72d1986ddd9ccf202ab/href
Avalanche DeFi projects Fireblocks users now have access to include:
"With Avalanche leading the path for more efficient markets and DeFi opportunities, we are excited to provide our customers a safe and secure way to custody AVAX tokens and tap into the Avalanche C-Chain over the Fireblocks Network," says Rob Salman, VP and Head of Business Development at Fireblocks.
https://medium.com/media/b8a596544f943e3618682869c7e2f97a/href
About Fireblocks
Fireblocks is a leading enterprise-grade platform delivering a secure infrastructure for moving, storing, and issuing digital assets. Fireblocks enables banks, fintechs, exchanges, liquidity providers, OTCs, and hedge funds to securely manage digital assets across a wide range of products and services. The technology consists of the Fireblocks Network and MPC-based Wallet Infrastructure. Fireblocks serves over 200 financial institutions and has secured over $400 billion in digital assets. Fireblocks has a unique insurance policy that covers assets in storage & transit and offers 24/7 global support.
About Avalanche
Avalanche is the fastest smart contracts platform in the blockchain industry, as measured by time-to-finality, and has the most validators securing its activity of any proof-of-stake protocol. Avalanche is blazingly fast, low cost, and green. Any smart contract-enabled application can outperform its competition by deploying on Avalanche. Don't believe it? Try Avalanche today.
Website | Whitepapers | Twitter | Discord | GitHub | Documentation | Forum | Avalanche-X | Telegram | Facebook | LinkedIn | Reddit | YouTube |
---
Fireblocks Launches Support For Avalanche was originally published in Avalanche on Medium, where people are continuing the conversation by highlighting and responding to this story.