Gnosis Safe Integrates with Avalanche, Expanding Security Tools for Developers and Users
Avalanche users and organizations can now practice stronger security standards through multisig transactions.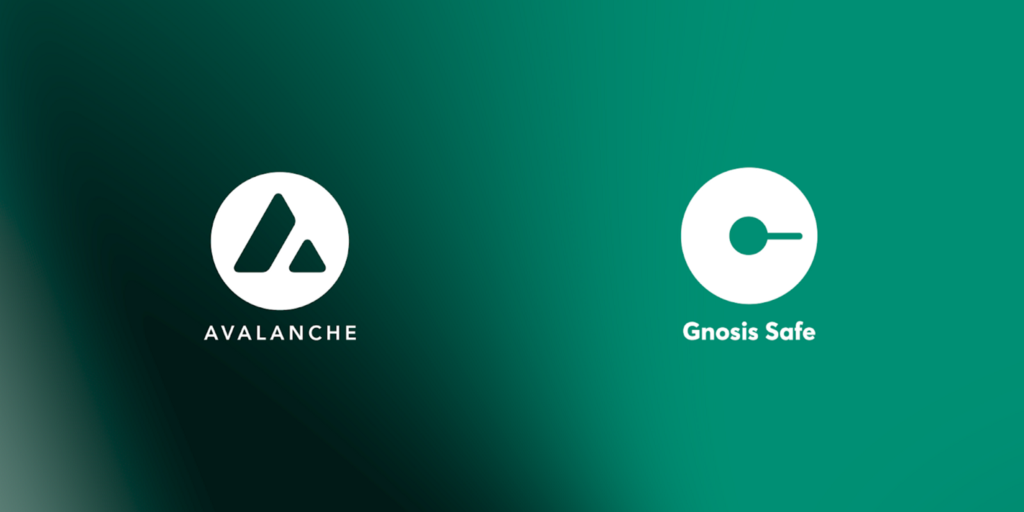 Gnosis Safe, a multi-signature smart contract wallet, now supports Avalanche, enabling users to increase security practices by requiring a minimum number of people to approve a transaction before it can occur.
For example, if a user has three main stakeholders in their business, they are now able to create wallets that require approval from two out of three people before a transaction can be sent. This helps prevent unauthorized access to projects' crypto funds, and allows safer transactions of digital assets by incorporating multiple review stages. Gnosis Safe also gives users complete self custody over their funds.
With Gnosis Safe on Avalanche, users can now:
Setup a multisig wallet, called a Safe
Create and manage multiple wallet addresses that participate in multi-signature
Set the threshold number of signers for a multisig transaction to go through
Track and manage all multisig transaction activity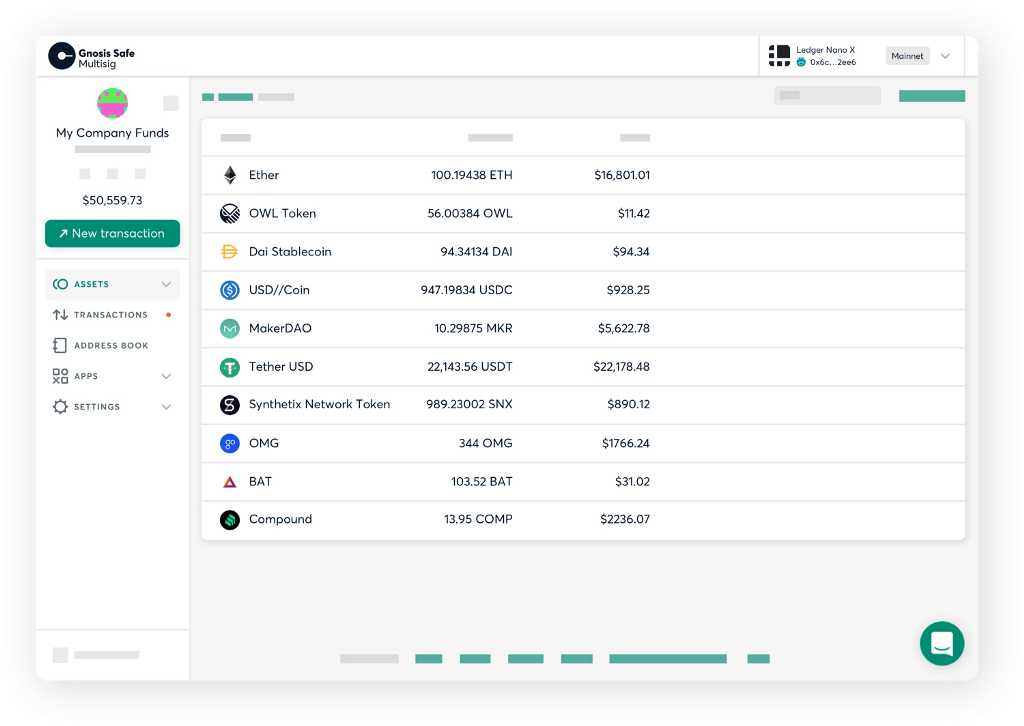 Safe Apps
Additionally, Gnosis Safe owners can now interact directly with Avalanche applications from the Gnosis Safe Interface. Users can customize their own interface by selecting from a list of apps. Once apps are added, interacting with them will feel like executing any other multisig transaction. If your Safe has multiple signatures required to execute a transaction, those same requirements apply to Safe Apps.
Learn how to get started with Gnosis Safe and Safe Apps on their website.
''Gnosis Safe has established itself as the safety standard for digital assets on Web3, safeguarding the assets of individuals, projects and DAOs. We are very excited to finally offer Avalanche users this trusted standard. On networks, like Avalanche, where a lot of value is being secured, there is a need for a multi-signature solution to ensure there is no single point of failure when managing significant amounts of digital assets. We are proud to become part of the Avalanche ecosystem'', — Lukas Schor, Product Lead for Gnosis Safe.
About Gnosis Safe
Gnosis Safe is the safety standard of Web3, and the most trusted platform to manage digital assets for individuals and communities. It is a programmable account that enables users to control their digital assets with much more granular permissions. Gnosis Safe stores over 100 billion USD worth of digital assets today.
Website | Twitter | Github | Documentation
About Avalanche
Avalanche is the fastest smart contracts platform in the blockchain industry, as measured by time-to-finality, and has the most validators securing its activity of any proof-of-stake protocol. Avalanche is blazingly fast, low cost, and green. Any smart contract-enabled application can outperform its competition by deploying on Avalanche. Don't believe it? Try Avalanche today.
Website | Whitepapers | Twitter | Discord | GitHub | Documentation | Forum | Avalanche-X | Telegram | Facebook | LinkedIn | Reddit | YouTube
---
Gnosis Safe Integrates with Avalanche, Expanding Security Tools for Developers and Users was originally published in Avalanche on Medium, where people are continuing the conversation by highlighting and responding to this story.