Hashflow Expands to Avalanche
This integration intends to offer traders better prices and zero slippage while harnessing Avalanche's sub-second finality, decentralization, and consistent low fees.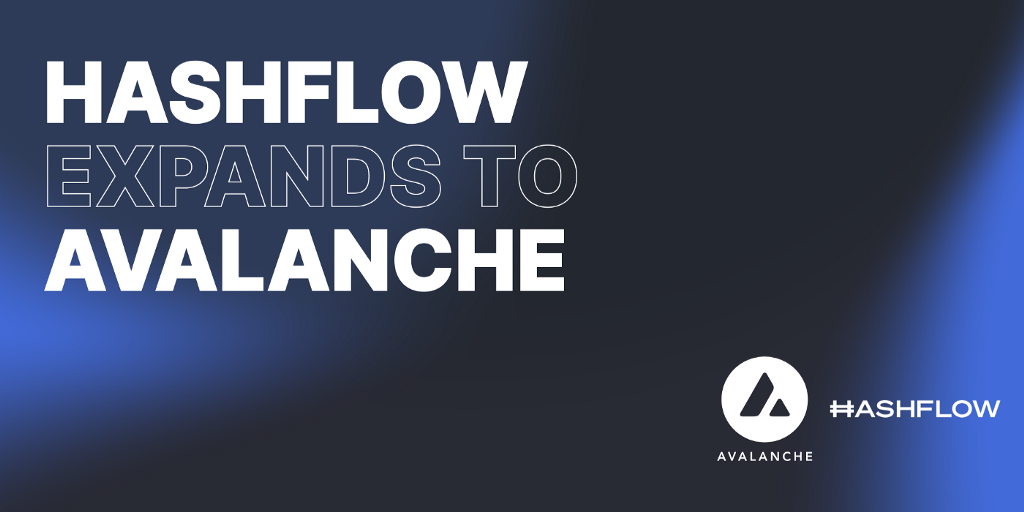 Hashflow, a decentralized trading protocol designed for optimal pricing, zero slippage, and MEV-protected trades, is now live on Avalanche. Hashflow uses professional market makers' (PMMs) off-chain pricing strategies to serve quotes to traders.
Users can now earn competitive yield without the risk of impermanent loss by providing liquidity to pools managed by these PMMs — all while leveraging the Avalanche network. Additionally, Avalanche users can passively receive Hashflow tokens ($HFT) via Hashflow's trading and liquidity rewards programs.
Hashflow has grown and demonstrated capital efficiency since launching its Open Alpha phase in August 2021, including:
$4B+ in total trading volume
~60K+ unique users
$9M in TVL
Peak turnover ratio (TVL to volume) of over 600x
Integration with Avalanche allows Hashflow to pursue its mission of ushering in a new paradigm in DeFi trading by addressing two key issues:
Capital Efficiency. In order to drive large volumes without requiring exorbitant capital locked, market makers must consistently rebalance and hedge. Avalanche's sub-second finality and low gas costs lets Hashflow's market makers do so more frequently and efficiently.
Better Pricing. Avalanche's low latency coupled with giving market makers full control of pricing enables Hashflow's market makers to minimize quote expiry periods. This means they can quote tighter and offer better prices.
"We are absolutely thrilled to launch Hashflow on Avalanche," said Victor Ionescu, co-founder and CTO of Hashflow. "Their fast finality, high throughput, and low-cost technology positions Avalanche in the perfect spot for creating a superior trading experience, for both makers and takers. We just can't wait to bring zero-slippage trades and impermanent loss-free yields to the broader Avalanche community."
Visit the Hashflow Medium page to learn more about the integration.
https://medium.com/media/b8a596544f943e3618682869c7e2f97a/href
About Hashflow
Hashflow is a decentralized trading protocol that connects traders and liquidity providers directly with professional market makers. Traders receive better prices and lower fees within a secure trading experience, while LPs earn competitive yields without experiencing impermanent loss. Since launching Open Alpha in August of last year, Hashflow has surpassed $4B in total trade volume — with just $9MM in TVL.
Website | Twitter | Discord | Telegram | Reddit | Medium | Linkedin | Docs
About Avalanche
Avalanche is the fastest smart contracts platform in the blockchain industry, as measured by time-to-finality. Avalanche is blazingly fast, low cost, and eco-friendly. Any smart contract-enabled application can outperform its competition by deploying on Avalanche. Don't believe it? Try an app on Avalanche today.
Website | Whitepapers | Twitter | Discord | GitHub | Documentation | Forum | Avalanche-X | Telegram | Facebook | LinkedIn | Reddit | YouTube
---
Hashflow Expands to Avalanche was originally published in Avalanche on Medium, where people are continuing the conversation by highlighting and responding to this story.