Japanese Media Giant GREE to Build Web3 Games and Run Nodes on Avalanche
Ava Labs will provide comprehensive, 360-degree support to GREE subsidiary BLRD.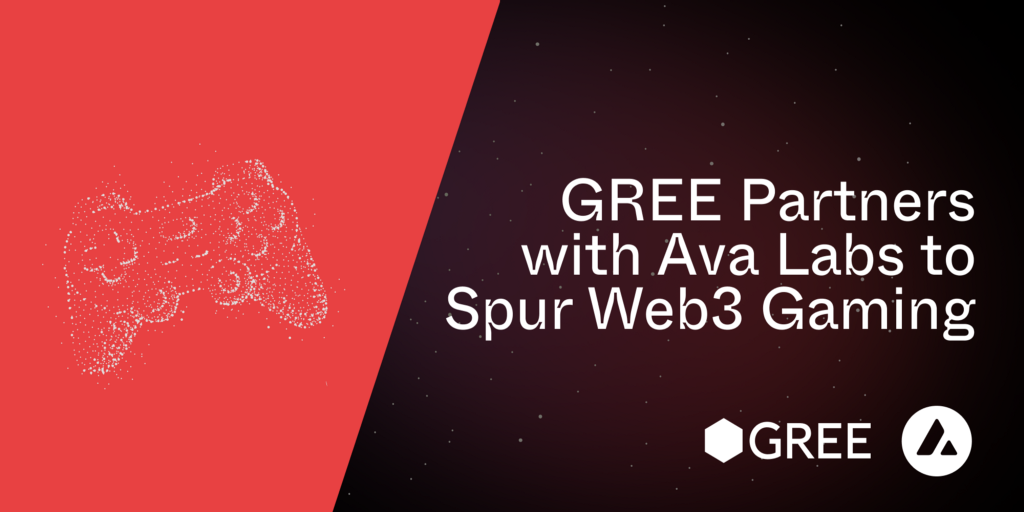 BLRD, a subsidiary of the Japanese gaming house and internet media company GREE, and Ava Labs, the software company providing support to the Avalanche blockchain and its ecosystem, have formed a strategic partnership aimed at accelerating BLRD's growth in blockchain gaming as it plans to launch its first Web3 game in 2023.
GREE now runs more than a dozen Avalanche validators as part of its broader plans to participate in the Avalanche primary network and gaming Subnets. It also now holds the Avalanche token, AVAX, marking a milestone for a publicly traded company in Japan.
BLRD's multi-decade history of gaming leadership includes releasing the first ever mobile social game, Fishing Star, in 2007 and highlights such as:
30 million active monthly users across its games
Work with top gaming companies — such as Square Enix, Sega, Konami, and Bandai Namco — to publish mobile games that have reached millions of downloads
Popular IP in mobile gaming and anime, such as One Punch Man
Ava Labs will help spur BLRD's growth into blockchain gaming, providing technical, marketing, business, and ecosystem support.
GREE has more than a decade of experience making high-engagement Web2 games, including work on a host of popular games, including Naruto and multiple mobile versions of Final Fantasy. BLRD plans to make a broad entry into Web3 gaming, including game development and distribution on Avalanche, NFTs, running validators, and investing in third-party games.
Further, BLRD plans to collaborate with Ava Labs and the Avalanche Foundation on other projects, including joint investments with Blizzard the Avalanche Fund.
"GREE has a decade-plus track record of making games that players love with timeless IP," said Ed Chang, Head of Gaming at Ava Labs. "We're thrilled that they'll be building on the gaming chain, Avalanche, and partnering to make its future even brighter. Ava Labs has all the tools to help GREE grow into a Web3 gaming powerhouse."
Avalanche launched in September 2020, ushering in a new era for blockchains with near-instant transaction finality. Today, Avalanche supports 500+ dApps and secures billions of dollars in value, all while having minimal climate impact.
"I'm excited by the potential of the Avalanche network and its ecosystem," said Eiji Araki, Director at BLRD. "We will deliver a brand new game which will be enjoyed by players for long years as we have done in web2 games."
About BLRD
BLRD was established on July 1, 2022 to promote the Web3 business. It will promote validator operations and blockchain game development by leveraging the experience cultivated in the GREE Group.
Website | Blog | Twitter | Facebook | YouTube
About Avalanche
Avalanche is the fastest smart contracts platform in the blockchain industry, as measured by time-to-finality, and has the most validators securing its activity of any proof-of-stake protocol. Avalanche is blazingly fast, low cost, and green. Any smart contract-enabled application can outperform its competition by deploying on Avalanche. Don't believe it? Try Avalanche today.
Website | Whitepapers | Twitter | Discord | GitHub | Documentation | Telegram | Facebook | LinkedIn | Reddit | YouTube
About Ava Labs
Ava Labs is a team that makes it easy to launch decentralized finance (DeFi) applications on Avalanche, the fastest smart contract platform in the blockchain industry. Empowering people to easily and freely digitize all of the world's assets on one open and programmable blockchain platform, Ava Labs was founded by computer scientists from Cornell University, who brought in talent from Wall Street to The company is funded by Andreessen Horowitz, Initialized Capital, and Polychain Capital, with angel investment from Balaji Srinivasan and Naval Ravikant. https://www.avalabs.org/
---
Japanese Media Giant GREE to Build Web3 Games and Run Nodes on Avalanche was originally published in Avalanche on Medium, where people are continuing the conversation by highlighting and responding to this story.