JustLiquidity Integrates AVAX into JulWallet
JulWallet expands wallet options for the rapidly growing DeFi community on Avalanche.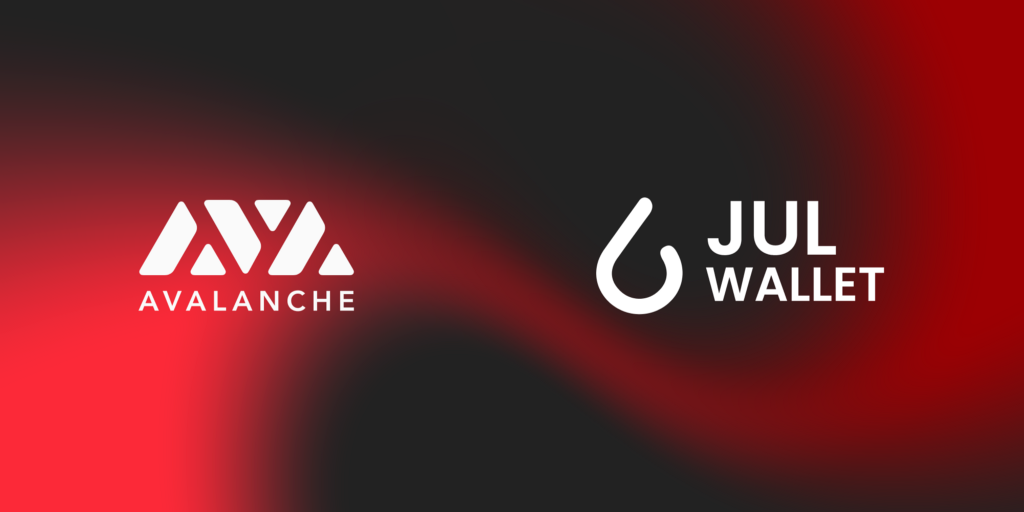 JustLiquidity, has integrated AVAX into JulWallet, a streamlined, browser-based Wallet for decentralized finance. By integrating with Avalanche, JulWallet is expanding the opportunities for its users to access the growing DeFi community on the platform, while also offering the Avalanche community a new wallet option.
Founded in 2020, JustLiquidity is a provider of a wide range of decentralized financial services, including JulWallet, decentralized exchange JulSwap, yield farming, crypto-backed debit cards, and privacy-enabled transactions.
Since the launch of the Avalanche-Ethereum Bridge on February 8, smart contract activity on Avalanche has boomed, with transactions increasing by 942% to over 567,000, and unique wallets increasing by 1,651% to top 37,695.
For more information on the JulWallet and to begin setup, interested users can go to JustLiquidity's Wallet application.
https://medium.com/media/b8a596544f943e3618682869c7e2f97a/href
About Avalanche
Avalanche is an open-source platform for launching decentralized applications and enterprise blockchain deployments in one interoperable, highly scalable ecosystem. Avalanche is able to process 4,500+ transactions/second and instantly confirm transactions. Ethereum developers can quickly build on Avalanche as Solidity works out-of-the-box.
Website | Whitepapers | Twitter | Discord | GitHub | Documentation | Forum | Avalanche-X | Telegram | Facebook | LinkedIn | Reddit | YouTube

---
JustLiquidity Integrates AVAX into JulWallet was originally published in Avalanche on Medium, where people are continuing the conversation by highlighting and responding to this story.