Kalao Brings the Future of Interactive Virtual Reality and NFTs to Avalanche
This integration empowers users to create and enjoy a full metaverse experience.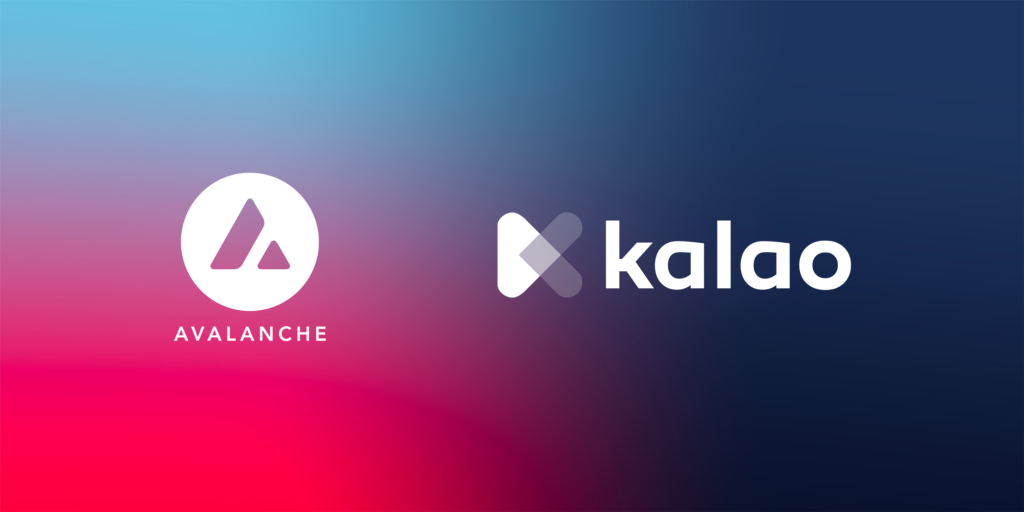 Kalao, an NFT ecosystem leveraging a cost effective and easy-to-use marketplace powered by the Avalanche public blockchain, is set to deploy its public BETA version in Q4 2021. This expansion will unlock the full potential of metaverse experiences, bringing the winning combination of NFT and Virtual Reality technologies to real-world use cases.
The Avalanche Foundation made a strategic investment into Kalao as the project will bring a unique vertical to the Avalanche Ecosystem.
"I would like to thank Avalanche for their precious help since Day 1. Avalanche's vision fits perfectly with Kalao's ambition and will definitely drive mass adoption of Kalao's technologies. I am very excited for the challenge ahead! It has been an amazing journey so far and I look forward to launching our MVP," — Hassan Benahmed, CEO of Kalao.
''Kalao and it's impressive team have built a great product and we're excited to work with them to support the growing NFT ecosystem on Avalanche'', — John Nahas, Senior Director of Business Development at Ava Labs.
Key Features of Kalao
Kalao's framework offers businesses and individuals a customizable VR and metaverse experience with a fast and reliable market place. The platform is perfect for real world use cases, such as art work exhibits, digital commerce of luxury goods, broadcasted live events, as well as event ticketing.
NFT Marketplace
The Kalao Marketplace infrastructure empowers users to create, purchase, sell, and collect NFTs, powered by the fast and secure, low-fee Avalanche blockchain. On top of supporting C-Chain networks, and as requested by many users, the marketplace also supports X-Chain. Kalao aggregates all NFTs available on the Avalanche C-chain, so users can view every NFT while staying on the Kalao marketplace.
Gallery VR
Kalao's gallery offers a unique 3D way to experience NFTs, with or without a VR headset. Users can design their own virtual gallery and customize the 3D room as they wish, hanging NFTs on the walls and playing NFT songs to the friends invited to the gallery. The gallery will also boast multiplayer mode, which unlocks opportunities for the gaming industry, digital art scene, live concert streams and more.
Metaverse Experience
This feature gives users access into Kalao's "Citadel" where they get to enjoy full metaverse experiences. Users get to buy or rent virtual land where they can promote their business, or stream a live concert.
KLO Token
Users will also be rewarded for using the platform in Kalao's native KLO token. Follow Kalao's social pages to learn more on this soon.
https://medium.com/media/b8a596544f943e3618682869c7e2f97a/href
About Kalao
Kalao is a full NFT ecosystem, leveraging a cost-effective and easy-to-use marketplace, powered by the Avalanche blockchain technology combined with outstanding Kalao VR capabilities. Its framework will accelerate adoption of VR technology to develop virtual worlds and sustain digital transformation of business use cases.
Website | Twitter | Discord | Telegram |
About Avalanche
Avalanche is the fastest smart contracts platform in the blockchain industry, as measured by time-to-finality, and has the most validators securing its activity of any proof-of-stake protocol. Avalanche is blazingly fast, low cost, and green. Any smart contract-enabled application can outperform its competition on Avalanche.
Website | Whitepapers | Twitter | Discord | GitHub | Documentation | Forum | Avalanche-X | Telegram | Facebook | LinkedIn | Reddit | YouTube

---
Kalao Brings the Future of Interactive Virtual Reality and NFTs to Avalanche was originally published in Avalanche on Medium, where people are continuing the conversation by highlighting and responding to this story.