Marginswap Expands DeFi Opportunities on Avalanche with Cross Margin Trading Capabilities
Marginswap brings leveraged trading, lending, and borrowing of native and non-native assets to Avalanche.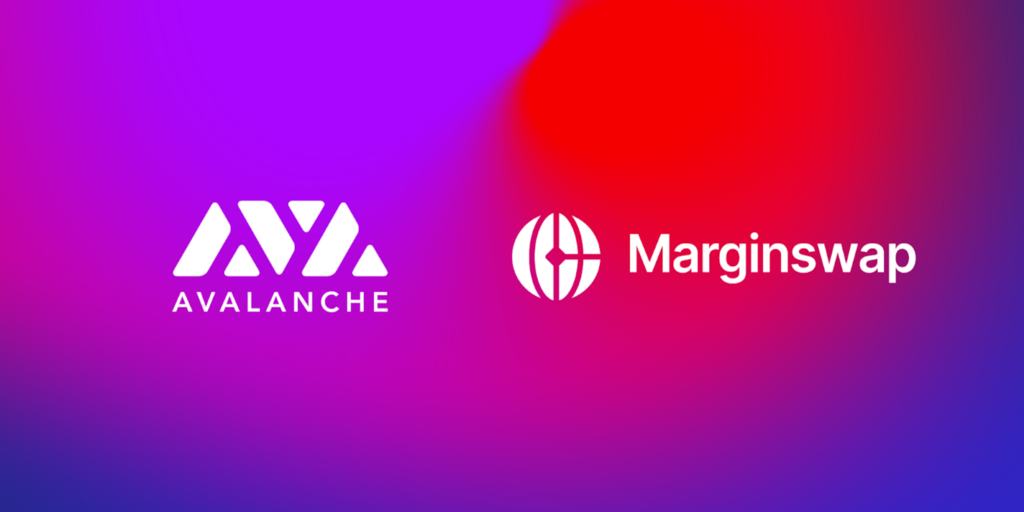 Marginswap has launched its decentralized money market on Avalanche to support spot and cross margin trading for AVAX, PNG, WBTC, ETH, and USDT. Traders will be able to borrow up to 5x their deposits (borrowing multiple depends on lending pools).
All crypto assets supported for trading on Marginswap can also be borrowed against different crypto assets as collateral. Users can capitalize on supported "idle" assets by lending these assets to traders and borrowers in a completely permissionless manner.
How cross-margining works
Tokens are selected based on liquidity on Pangolin.
Lenders supply bonds denominated in any of these tokens using the bond lending page.
Traders deposit funds in any of the supported tokens using the margin account.
After depositing, traders can start swapping with leverage using not only the funds they deposited but additionally borrowing more of whichever token they want to go short on up to the leverage level.
Technically savvy community members can run bots that liquidate the funds of accounts that dip under a ratio of 1.15.
For Marginswap, deploying on the Avalanche blockchain enables its users to finally trade without worrying about gas prices and high transaction costs.
"This expansion is a big stride forward for Marginswap as we begin to transform into a multi-chain protocol," said Doctor O., Marginswap founder. "We're excited to join the Avalanche community and help users trade, lend and borrow with a simple, streamlined app."
To access Marginswap, you can visit its application here. For more infomration on the project, you can join its community channels: Website, Twitter, Medium, or Telegram.
https://medium.com/media/b8a596544f943e3618682869c7e2f97a/href
About Marginswap
Marginswap is a decentralized trading protocol that natively supports overcollateralized loans, spot and leverage trading of tokens on AMMs like Uniswap and SushiSwap. With Marginswap, traders can trade a wide variety of assets, like on any existing swap protocol but with up to 5x leverage.
About Avalanche
Avalanche is an open-source platform for launching decentralized applications and enterprise blockchain deployments in one interoperable, highly scalable ecosystem. Avalanche is the first decentralized smart contracts platform built for the scale of global finance, with near-instant transaction finality. Ethereum developers can quickly build on Avalanche as Solidity works out-of-the-box.
Website | Whitepapers | Twitter | Discord | GitHub | Documentation | Forum | Avalanche-X | Telegram | Clubhouse | Facebook | LinkedIn | Reddit | YouTube

---
Marginswap Expands DeFi Opportunities on Avalanche with Cross Margin Trading Capabilities was originally published in Avalanche on Medium, where people are continuing the conversation by highlighting and responding to this story.