MetaDerby Launches Play-to-Earn Horse Racing Game on Avalanche
The speed, low fees, and scalability of Avalanche will support a vivid metaverse where players race, breed, and trade for rewards.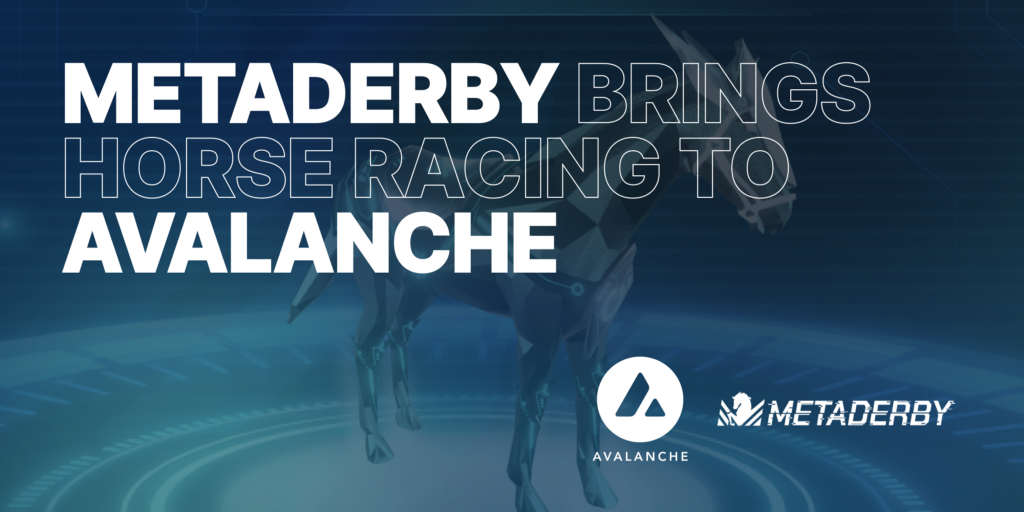 This week, MetaDerby released its free, play-to-earn horse racing game built on Avalanche. The full game came out on Wednesday, and players are already claiming starter horses and competing in races. Players can do many things, including racing on various tracks, trading and breeding horses, and betting on races. For their effort, players earn tokens.
MetaDerby got off the races in March of this year, closing a seed round in which the Avalanche Foundation's Blizzard Fund participated. A few weeks later, the project's $DBY governance token IDO debuted on Avalaunch. MetaDerby's beta came out in May.
Like many other new GameFi projects, MetaDerby takes advantage of the near-instant speed, decentralization, and security of Avalanche.
"We made the decision to build on Avalanche after speaking to many other project teams who were building in the ecosystem and learning that the community is very welcoming, passionate, and genuine," said MetaDerby founder MetaMike. "Since we launched our beta, there have been over 200,000 races and plenty of microtransactions for our fees and prize pools. If we didn't build on Avalanche, fees from the on-chain transactions would have been astronomical."
MetaDerby adds variety to Avalanche's robust lineup of gaming dApps.
"GameFi is exploding in the Avalanche ecosystem, and MetaDerby adds to the roster of unique games available to our community," said Lydia Chiu, Vice President of Business Development at Ava Labs, on behalf of Blizzard. "Additionally, MetaDerby's racing-centric metaverse will be one of the very first metaverses to leverage the speed, power, and security of Avalanche."
Game Features
In MetaDerby, players enter their Starter Horses or Racehorse NFTs in competitive races, where they can win $HOOF, a native token, for top finishes. The game features vibrantly designed race tracks and a thrilling soundtrack that aim to build the excitement and immersive experience you get from attending a big race in person.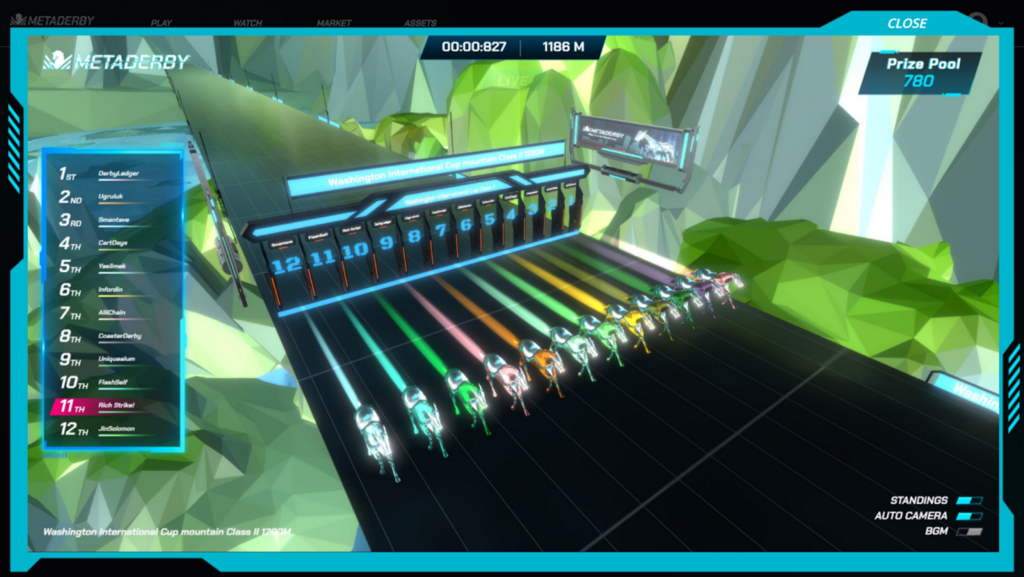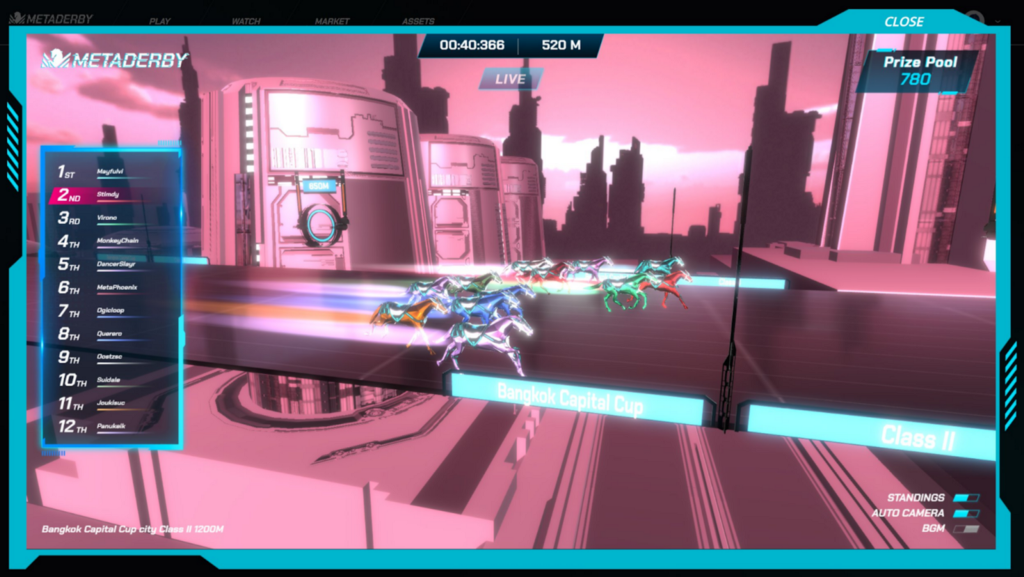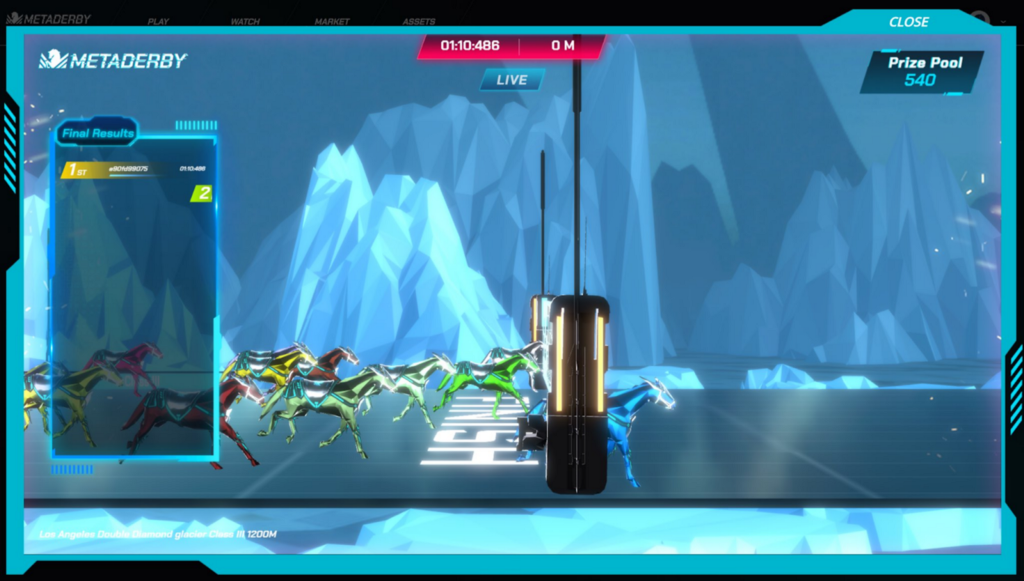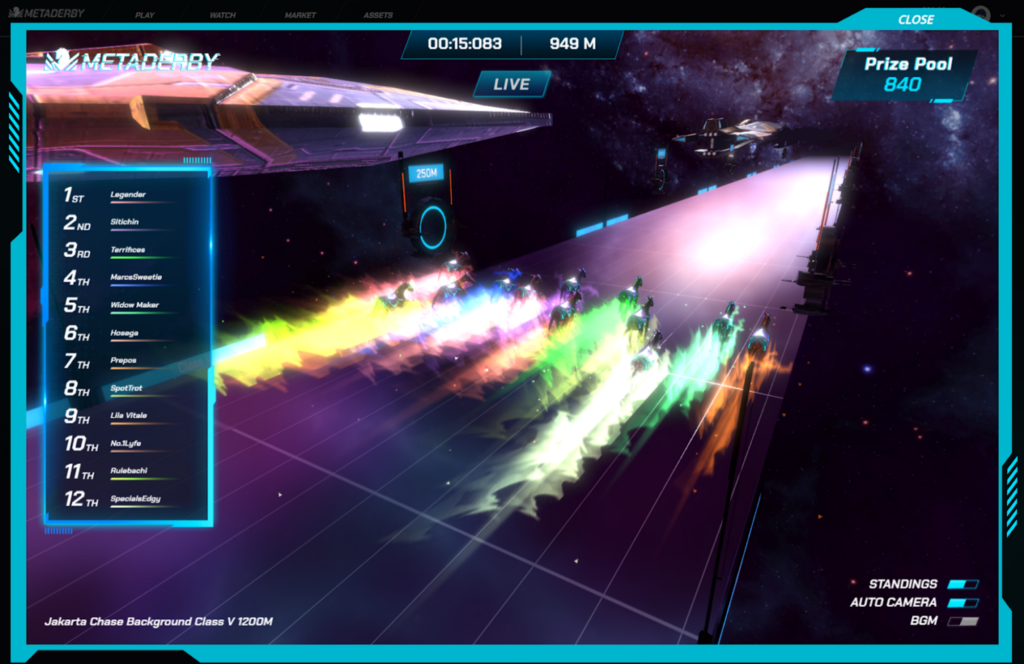 Users can view races and race results to get a leg up on the competition. Extensive on-chain data is available for each race. Each player's horse page features info like cumulative $HOOF earnings, daily races run, and daily $HOOF earnings.
On the Marketplace, players can buy, sell, trade, and transfer their Racehorse NFTs. They can examine the traits of each racehorse before purchasing.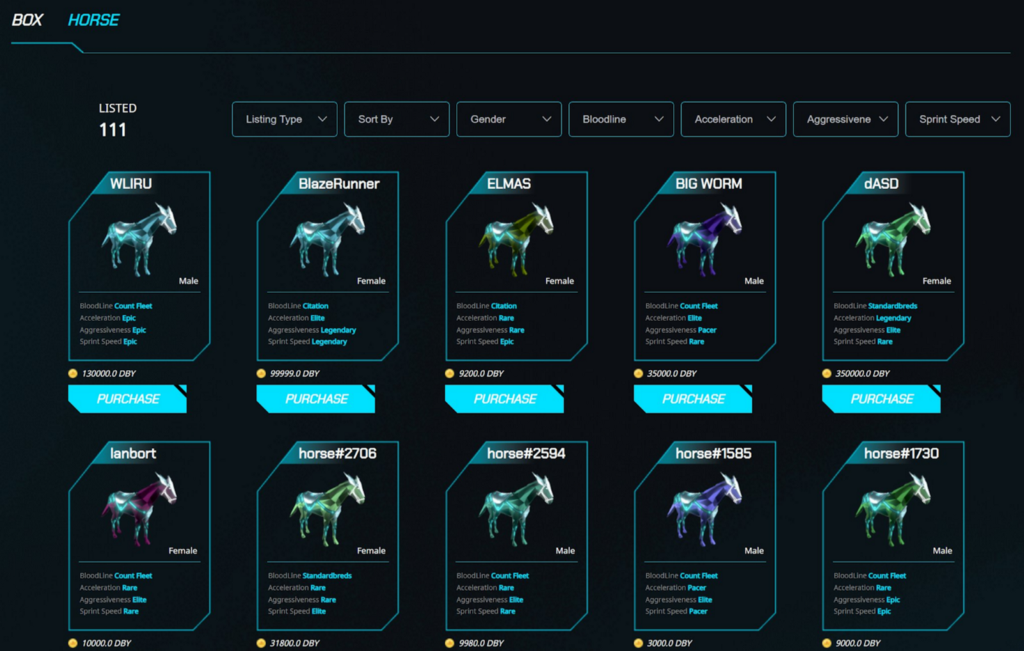 Upcoming New Game Modes
Additional game modes will launch June and July of 2022, including Death Racing mode where players can put their NFTs on the line for high stakes and even higher rewards. Room Mode will let you join a room with just your friends for a personal competition. Weekly Tournaments will unite top horses to compete for prizes and a celebrated name in the DerbyVerse.
Horse Breeding and Traits
The game's breeding module will allow players to "breed up." Male horse owners can offer their "studs" to the stable and set breeding prices. Female horse owners can choose the ideal male for breeding, resulting in new Racehorse NFT that will have attributes based on a combination of its parents' genetics.
The DerbyVerse: Coming Soon
More expansive metaverse features are set for launch in Q4 of 2022. The DerbyVerse — the game's official metaverse — will have land sales. Land empowers owners to build tracks for hosting tournaments, and stables for breeding and collecting breeding fees.
Where to Play Now (and Mobile Details)
You can play MetaDerby starting this week. Visit MetaDerby's website and claim your Starter Horse to begin playing. The game's mobile version is slated for a July launch. Stay tuned for that release and for more features.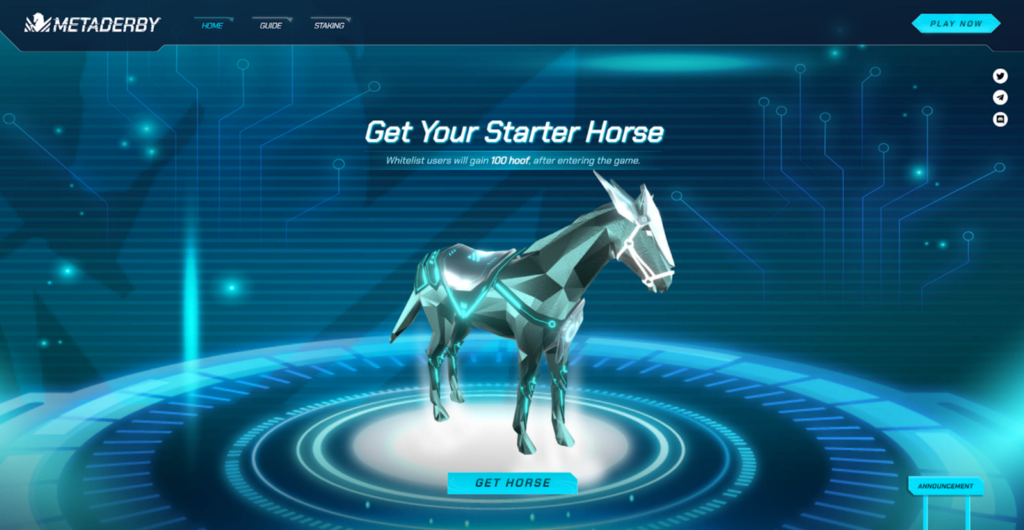 This post is based on materials provided by MetaDerby. For more information, visit MetaDerby's website. Also, please read this important notice.
About MetaDerby
MetaDerby is the first free-to-play-and-earn horse racing metaverse game, in which users can earn by breeding, trading, and racing their Racehorse NFTs. Construct farmlands, stables, and race courses for tournaments, all the while collecting rewards and revenues from fees.
Website | Twitter | Telegram | Discord
About Avalanche
Avalanche is the fastest smart contracts platform in the blockchain industry, as measured by time-to-finality, and has the most validators securing its activity of any proof-of-stake protocol. Avalanche is blazingly fast, low cost, and green. Any smart contract-enabled application can outperform its competition by deploying on Avalanche. Don't believe it? Try Avalanche today.
Website | Whitepapers | Twitter | Discord | GitHub | Documentation | Telegram | Facebook | LinkedIn | Reddit | YouTube
---
MetaDerby Launches Play-to-Earn Horse Racing Game on Avalanche was originally published in Avalanche on Medium, where people are continuing the conversation by highlighting and responding to this story.