MyCointainer Launches Simple Trading and Staking Services for AVAX
The Estonia-based MyCointainer adds to Avalanche's growing opportunities for AVAX holders.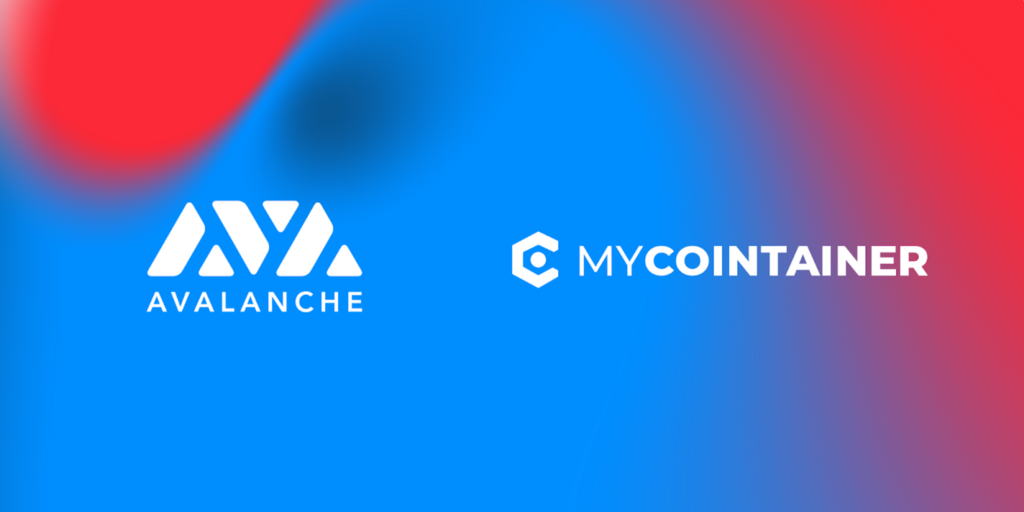 MyCointainer fully supports the Avalanche ecosystem, enabling the trade of BTC/AVAX, EUR/AVAX pairs, and a simple proof-of-stake (PoS) mechanism which is the biggest advantage of this platform.
MyCointainer added AVAX to the 100+ diversified assets supported across the platform. The ability to stake AVAX will give its participants the opportunity to earn passive income as a reward for staking the tokens, estimated around 11% annual rate of return.
https://medium.com/media/22c4af3667e017996b2afb4803c85be1/href
Established in 2018 at Tallin, Estonia, MyCointainer is one of the major crypto staking platforms globally. The platform has gathered over 60,000 users who actively appreciate the value of proof-of-stake by getting staking rewards from multiple crypto assets at once with an additional benefit of compounding interests.
MyCointainer's vision is to provide great value to its customers. Everyone should get equal benefit from the rewards generated by digital coins. The process of earning at MyCointainer is incredibly simple and requires no technical knowledge. Staking starts at the moment the user buys or deposits the coin onto the platform.
"I'm extremely proud that MyCointainer can support innovative projects like Avalanche. We both have a common focus which is to provide the best quality services and deliver an innovative breakthrough in blockchain technology." Bartosz Poźniak, CEO MyCointainer
https://medium.com/media/b8a596544f943e3618682869c7e2f97a/href
About MyCointainer
Website: mycointainer.com
Twitter: twitter.com/mycointainercom
Telegram: t.me/mycointainer
Blog: mycointainer.com/insight
About Avalanche
Avalanche is an open-source platform for launching decentralized finance applications and enterprise blockchain deployments in one interoperable, highly scalable ecosystem. Developers who build on Avalanche can easily create powerful, reliable, and secure applications and custom blockchain networks with complex rulesets or build on existing private or public subnets.
Website | Whitepapers | Twitter | Discord | GitHub | Forum | Documentation | Explorer | Avalanche-X | Telegram | Facebook | LinkedIn | Reddit | YouTube

---
MyCointainer Launches Simple Trading and Staking Services for AVAX was originally published in Avalanche on Medium, where people are continuing the conversation by highlighting and responding to this story.