New Avalanche Bridge Builds on Intel SGX Technology in Breakthrough for Cross-Chain…
New Avalanche Bridge Builds on Intel SGX Technology in
Breakthrough for Cross-Chain Interoperability
The new bridge is 5x cheaper than the Avalanche-Ethereum Bridge launched in early 2021.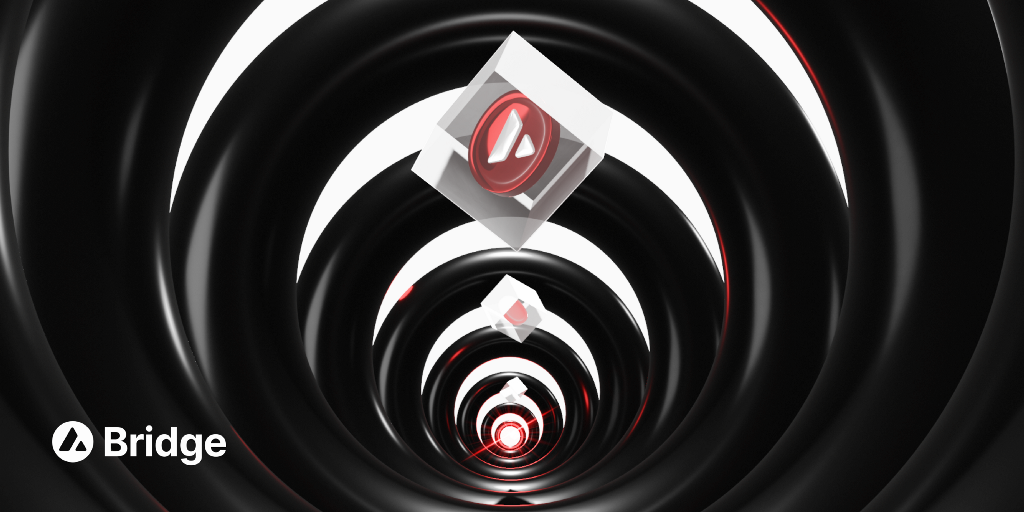 Today marks the launch of the next generation of cross-chain bridging technology with the Avalanche Bridge (AB). The AB replaces the existing Avalanche-Ethereum Bridge (AEB) launched in February, and provides a significantly better user experience with stronger security, faster finality, and dramatically lower fees.
It is estimated to be 5x cheaper than the AEB, with a better user experience than any cross-blockchain bridges launched to-date. This breakthrough in bridge technology is built using Intel SGX Enclave technology, a breakthrough in secure computing that facilitates all operations in a closed environment and ensures it is tamper-proof.
The AB was designed to satisfy the following requirements:
Secure: the bridge must be audited and built with security-first technologies.
Cost Effective: the cost for bridging assets should be as low as possible.
Fast: the transaction should take the least amount of time possible.
Transparent: users should be informed of the transfer status at every step of the process.
Intuitive: users new to crypto asset transfers can easily understand the steps necessary to use the bridge.
Ecosystem-supportive: upon crossing the bridge, users should understand all of the capabilities of the Avalanche ecosystem and experience minimal friction in seizing opportunities.
Multi-chain: the bridge will support a growing number of blockchains in the future to center Avalanche as a core hub of DeFi.
"The new Avalanche Bridge is a leap forward in bridging technology, but most importantly, it is a dramatic improvement in experience for users and developers across the Avalanche community," says Emin Gün Sirer, Founder and CEO of Ava Labs. "It will be a growth engine for the next phase of growth on Avalanche, and set a new standard for secure and efficient cross-chain interoperability."
In addition to this robust set of features, the Avalanche Bridge is designed to provide users with seamless integrations to other core Avalanche tools including the Wallet and Explorer. Both applications are currently undergoing dramatic next generation improvements to provide Avalanche users a seamless on-chain experience across desktop and mobile devices.
The bridge's secure SGX Enclave establishes a consortium of trusted partners called Wardens. The Warden uses remote attestation technology to ensure that the bridge is operating securely within the enclave and running an audited version of the code.
In addition, the Wardens assist in the secure back-up and recovery of the bridge credentials, ensuring that funds held by the bridge are safe, while guaranteeing the integrity of each transaction. Wardens do not have as high of a technical burden as operators of other bridges, which is expected to enhance the reliability of the bridge operations.
At outset, the Wardens will be Avascan, BwareLabs, Halborn, and Ava Labs. Any operation requires verification and agreement from 3 out of 4 Wardens, and no Warden has the ability to act on the bridge without the other parties.
As part of launching the new bridge, existing assets that came across the AEB will be migrated to the new AB as it shows stability and performance in live production. Post-launch, all assets that cross over the AEB will be able to use the AB to bridge back to Ethereum, benefiting from the performance and economic improvements noted above.
The Avalanche Bridge is now accessible for both users and developers. Projects across the Avalanche ecosystem can now start preparing their integration to update DeFi applications and liquidity pools to the new token standards.
To learn more, interested users can visit bridge.avax.network and review its tutorials.
https://medium.com/media/b8a596544f943e3618682869c7e2f97a/href
About Avalanche
Avalanche is the fastest smart contracts platform in the blockchain industry, as measured by time-to-finality, and has the most validators securing its activity of any proof-of-stake protocol. Avalanche is blazingly fast, low cost, and green. Any smart contract-enabled application can outperform its competition by deploying on Avalanche. Don't believe it? Try Avalanche today.
Website | Whitepapers | Twitter | Discord | GitHub | Documentation | Forum | Avalanche-X | Telegram | Facebook | LinkedIn | Reddit | YouTube
About Ava Labs
Ava Labs makes it simple to launch finance applications using blockchain technology–with highly scalable and efficient networks, customizable public and private blockchains, the capability to create any digital asset, and more. We are empowering people to build an open, simple, and democratic internet of finance.
Ava Labs was founded by Cornell computer scientists who brought on talent from Wall Street to execute their vision. The company has received funding from leading investors like Andreessen Horowitz, Initialized Capital, Galaxy Digital, Bitmain, and Polychain Capital, with angel investments from Balaji Srinivasan and Naval Ravikant. www.avalabs.org

---
New Avalanche Bridge Builds on Intel SGX Technology in
Breakthrough for Cross-Chain… was originally published in Avalanche on Medium, where people are continuing the conversation by highlighting and responding to this story.