NFT Artist Spotlight: Brian Morris Pioneers "See-Through" Surrealism
His glassy illustrations bend physics, burst with color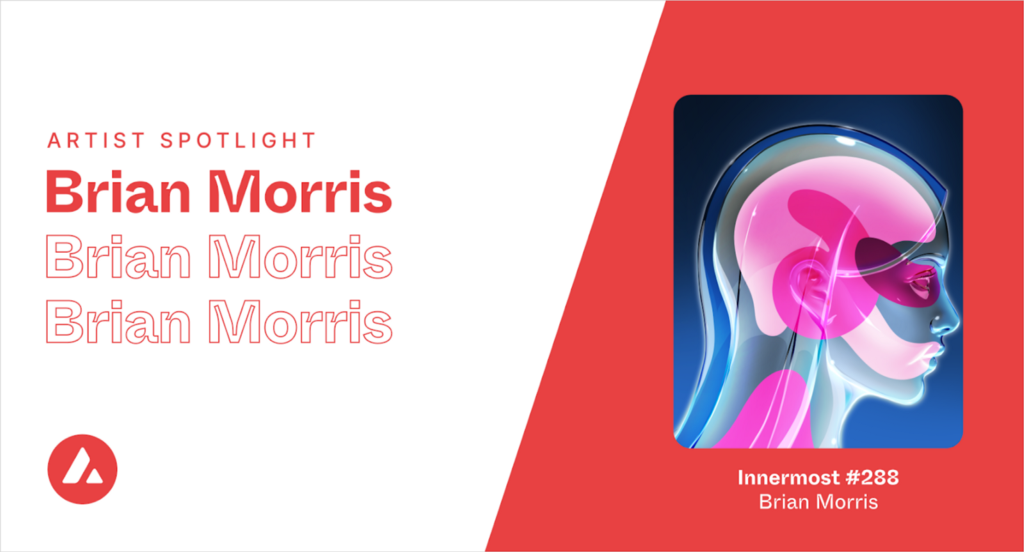 Despite being a professional illustrator for 25 years, Brian Morris just started using color. His career began at a clip art company after high school. That snowballed into a successful multi-decade journey as an artist, art director, and creative director with a corporate focus — a career Morris left in June 2021 to spend more time creating his own art and NFTs. His art's defining feature now? Color.
"It wasn't until the last few years that I started to introduce color," Morris said. "It just kind of exploded. It was like a lifetime of pent-up creative tension, and now it's everywhere."
He describes his "bold color, high contrast" approach as a pillar of his current work. It's the first thing you notice. Color seems to drip from every pixel.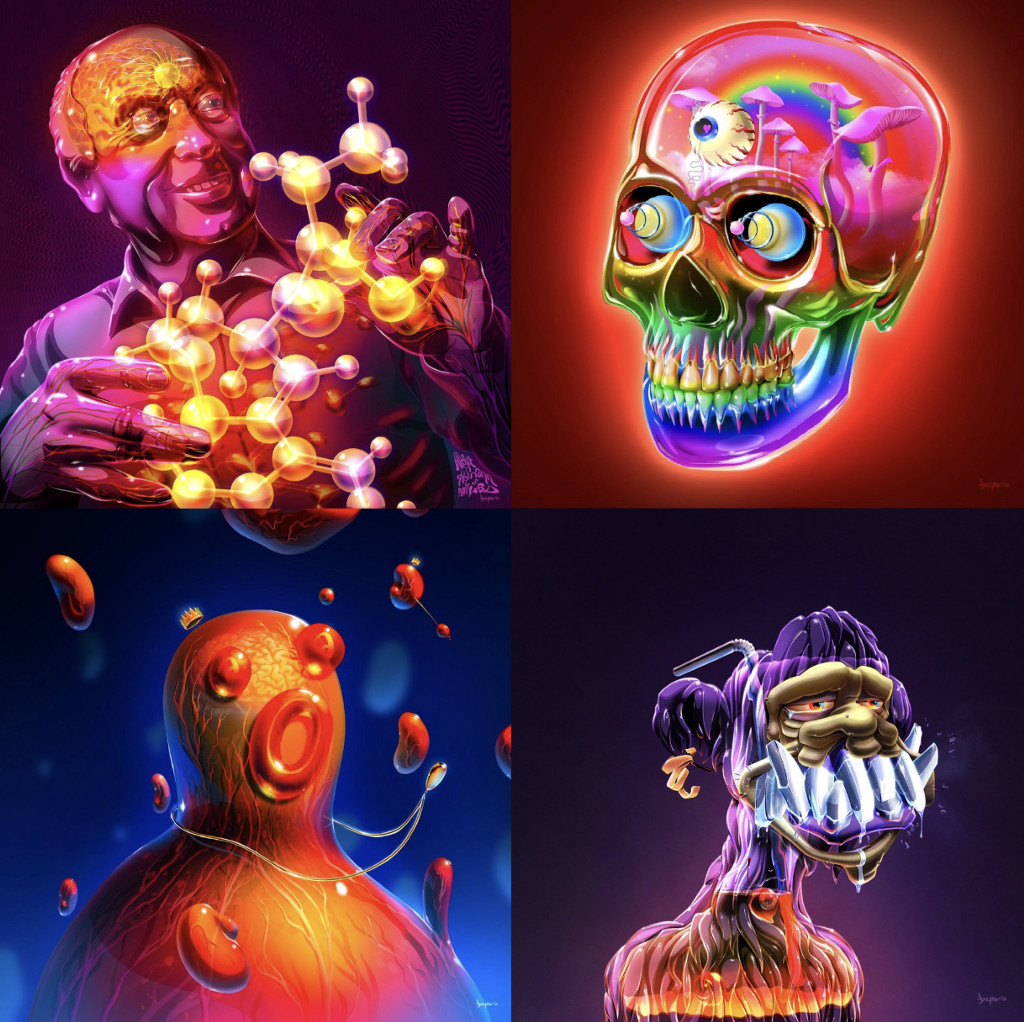 Another hallmark of Morris's art is their psychedelic quality. Shapes glow and float. Outlines gleam. You can peer into subjects: orbs, cars, people, creatures. "I like to draw stuff that looks made out of glass," Morris said. He calls his style "see-through surrealism."
This is the style of Innermost, his first Avalanche NFT collection. Morris illustrated Innermost's 555 pieces at his home in Chicago. A varied roster of artists influences on his "see-through surrealism," including Ed Roth (creator of Rat Fink), Jeff Phelps (skateboard artist), Alex Gray (psychedelic painter), and Mobius (graphic novel illustrator). Morris draws on an iPad using Procreate.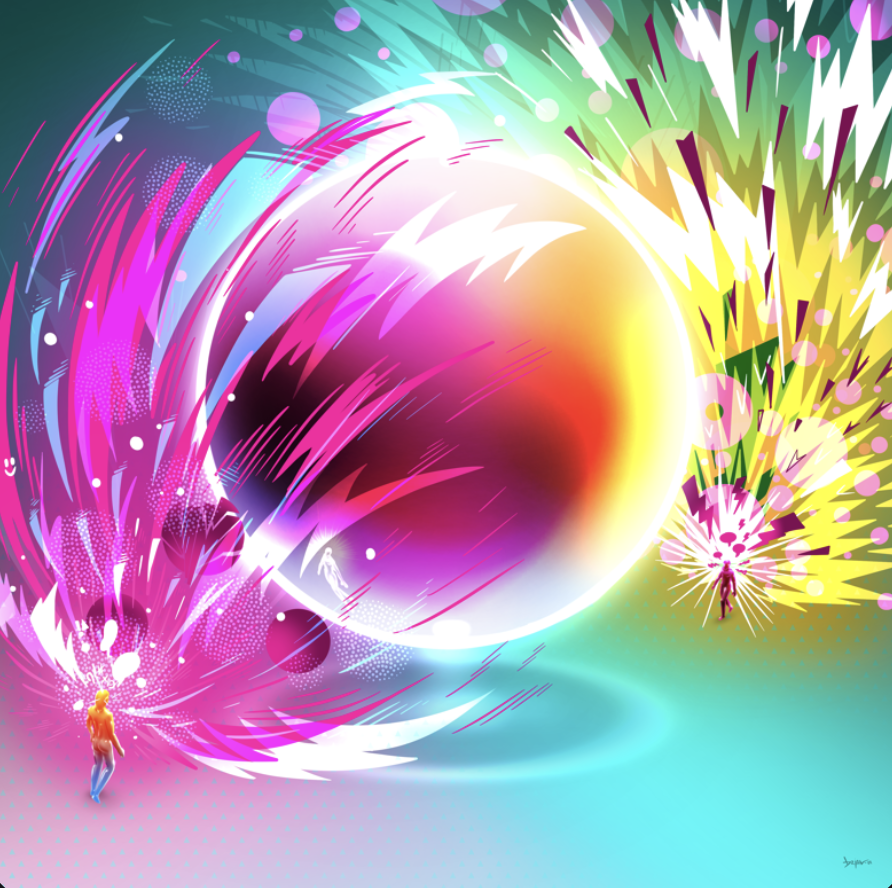 So far, his NFTs have been a runaway success. Innermost sold out in under three seconds, leaving Morris in a state of shock and gratitude.
"I hadn't been sleeping in the week leading up to the mint," he said. "On mint day, the timer on my screen ticked down to zero. I hit refresh. And it said 'sold out.' I didn't even see a mint button."
Innermost, a concept that Morris says is "about feelings," had its first creative spark with an alluring figure. "I had drawn this glass woman a year-and-a-half ago," he said. "I would just go back into the file and keep trying new subjects, new conceptual directions. It was like a playground for me."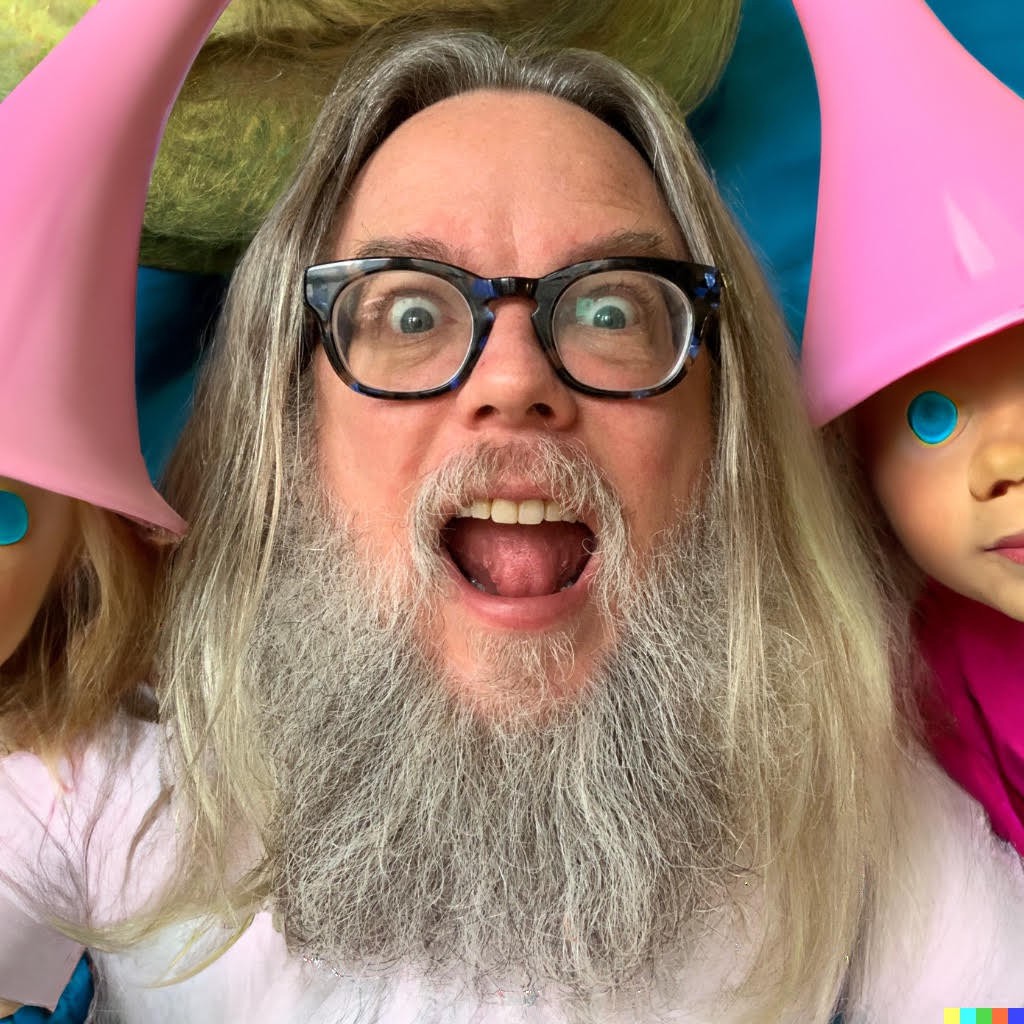 Morris released his first NFTs on Ethereum, including Insiders, a collection for which he creates pieces in tandem with users who purchase and hold them. Since the runup to innermost, though, Morris has been multi-chain. He likes to mint on Avalanche for many reasons.
First, Morris enjoys the community. He joined quietly, stealthing into Twitter Spaces and listening before he ultimately decided he liked what he heard. "Avalanche is a smaller ecosystem and everyone knows one another," he said. "I wanted to get to know them a little bit before I went too hardcore. The reception has been good. I made a lot of friends."
Second, Morris believes the underlying tech sets up Avalanche for long-term success. "I want to put my art in places that are as durable as possible," he said. "I chose Avalanche for Innermost partly because the model of Subnets is infinitely scalable. Other chains can't claim that right now."
Morris also cites Avalanche's many validators and decentralization more broadly. He believes Avalanche is "future-proof" and "yet to be understood" by most Web3 participants. He also cites transaction speed and costs, which make NFTs easier. After all, a chain must be able to finalize transactions near-instantly to have a 3-second sellout.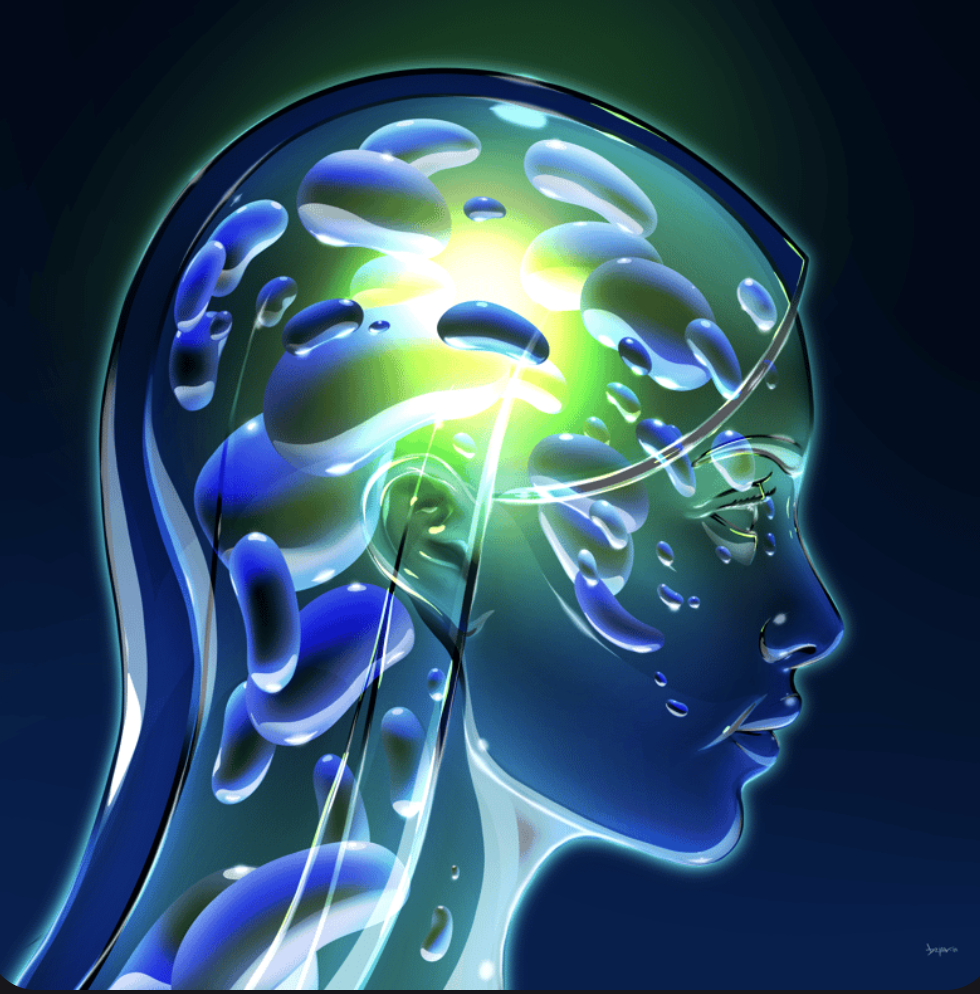 Now settled in his new career as an NFT artist, Morris draws in the morning. He starts at 4 a.m. and goes until 10 a.m. Recently, he moved his studio into his house from his garage, where he restores old 1950s and 1960s Volkswagens when he's not immersed in a drawing session. "I like to be as comfortable as possible," he said. "I like to forget that I'm even here."
Morris gets to create all morning, a change from his corporate days. He gets to focus on a piece or family of pieces until he gets a certain feeling — and it's done. "I know when a piece is done when I want to put that in my mouth," he said. "When it's so good I can eat it."
Morris is grateful the Avalanche community has taken to the work he creates, he said, after wrapping a session in his studio. "That's all I've been doing for the last 18 months."
For more on Brian's work, check out his website. To keep on top of Innermost and his upcoming releases, follow his Innermost Twitter, artist Twitter, and Linktree.
Are you also creating on Avalanche? We'd love to learn more about your story and perhaps tell it here next. Please fill out our typeform so we can get to know you.
About Avalanche
Avalanche is the fastest smart contracts platform in the blockchain industry, as measured by time-to-finality, and has the most validators securing its activity of any proof-of-stake protocol. Avalanche is blazingly fast, low cost, and green. Any smart contract-enabled application can outperform its competition by deploying on Avalanche. Don't believe it? Try Avalanche today.
Website | Whitepapers | Twitter | Discord | GitHub | Documentation | Telegram | Facebook | LinkedIn | Reddit | YouTube
---
NFT Artist Spotlight: Brian Morris Pioneers "See-Through" Surrealism was originally published in Avalanche on Medium, where people are continuing the conversation by highlighting and responding to this story.