NFT Artist Spotlight: Gabe Weis Frees His Subconscious
The mixed media creator uses jazz-like improvisation, has new drops planned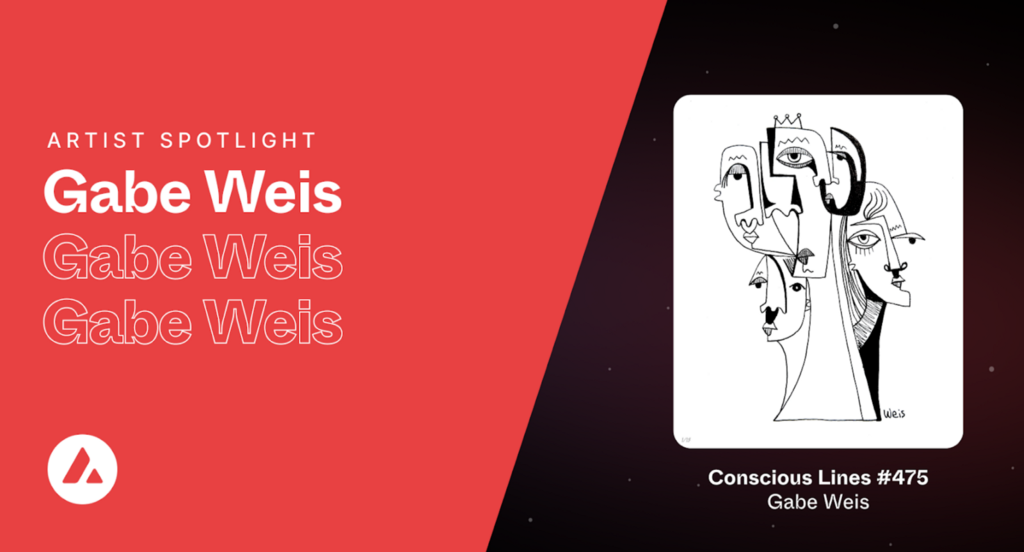 It took Gabe Weis 16 years to sell Conscious Lines in 30 seconds. He finished the first piece of his popular Avalanche NFT collection in 2006, back when he was "working absurd hours" in community organizing and politics. An artist since boyhood with dreams of going full-time, he drew while sitting in meetings, participating yet freeing his subconscious to sketch cubist faces.
He sketched loosely toward the Conscious Lines concept. Searching, probing at different shapes and trying new things as he went, his freeform ink drawing started uncovering the major themes as people debated goals and strategy
One day in 2006, Weis completed a Cubist piece that "really hit." He spent more than 10,000 hours over the next 16 years exploring its series of themes: ink on paper, black and white (mostly), many-sided faces composed of stark geometric figures, and plenty of noses, mouths, and eyes.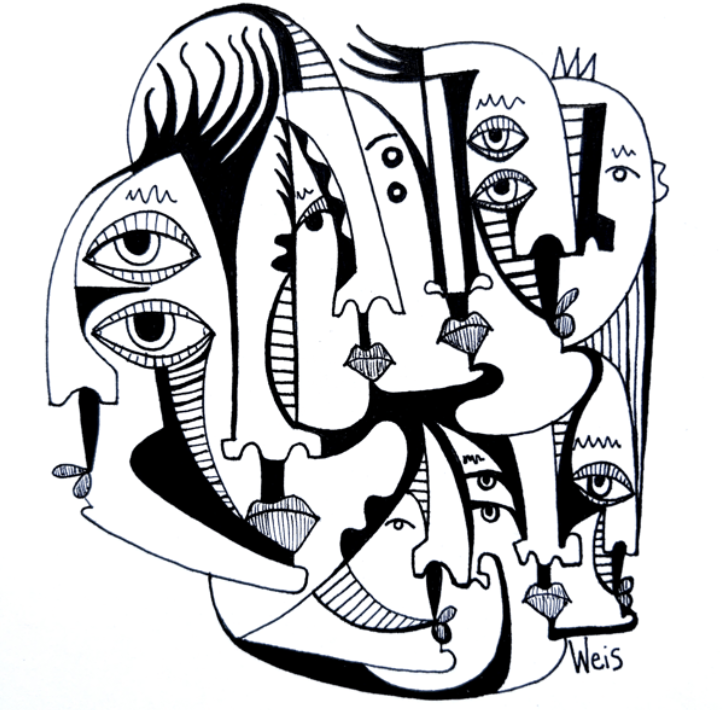 Conscious Lines #13
Weis selected 999 such pieces for Conscious Lines, his Avalanche NFT collection that sold out just 30 seconds after minting began in August 2022.
"It's really an exploration of a style," Weis says. He describes the Conscious Lines style as "stream of conscious cubism" but "curvier." For the series, Weis drew inspiration from his favorite cubists, like Picasso and Basquiat, as well as improvisational music.
"I kind of liken it to jazz," he says. "I know the structures roughly, but it's always free-flowing, without deep thought about what I'm going to do, and letting my subconscious do the work."
---
NFT Artist Spotlight: Gabe Weis Frees His Subconscious was originally published in Avalanche on Medium, where people are continuing the conversation by highlighting and responding to this story.