NFT STARS to Integrate with Avalanche to Power Its Multi-Chain NFT Marketplace
The integration will bring new, improved experiences for both creators, buyers, and sellers of NFTs.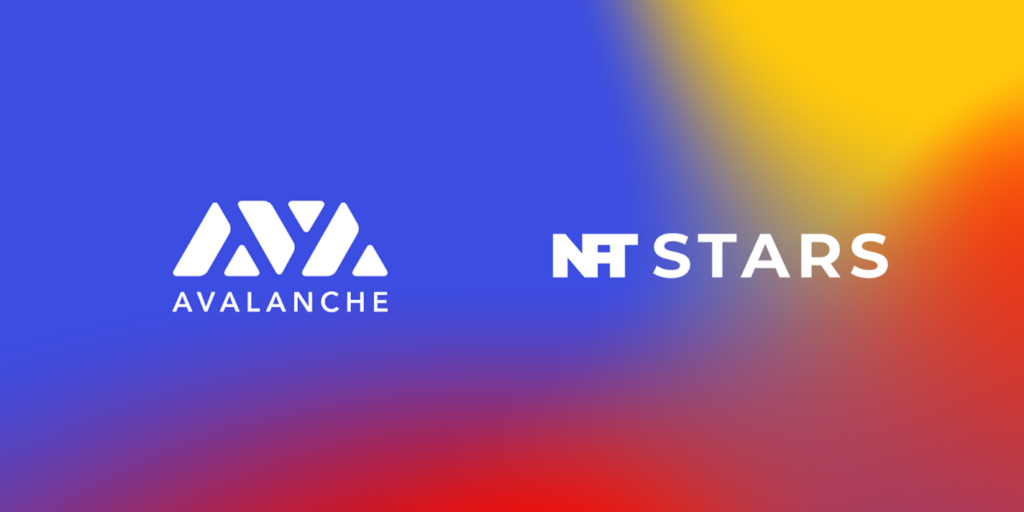 NFT STARS, a new multi-chain NFT marketplace, is integrating with Avalanche, an open-source platform for launching decentralized finance applications. The NFT Stars integration is set to deploy on Avalanche in Q3 2021.
To bootstrap the dapp's growth, the Avalanche Foundation made a strategic investment into NFT STARS as part of developing the digital collectible and NFT ecosystem on Avalanche.
NFT Stars joins a growing list of NFT marketplaces launching on Avalanche to connect with the expanding user base of NFT creators, collectors, and investors. In fact, since the launch of the Avalanche-Ethereum Bridge in February 2021, smart contract activity on Avalanche has boomed, with users executing over 2.7M transactions and creating more than 120,000 unique wallets.
"At NFT STARS, we strive to enable free NFT liquidity flow on multiple blockchains and include more market actors in the NFT world. The integration with Avalanche is a big step on our way to achieving this goal. We are excited to launch our products on the blockchain and test its scalability opportunities. The fact that the blockchain is affordable in terms of operating costs is also highly important to our team, as we aim to bring users who have been previously priced out back to the world of digital art" — Dan Khomenko, CEO of NFT STARS.
Key Features of NFT STARS
NFT STARS is a multi-chain NFT marketplace that presents artists, digital art lovers, NFT gamers, investors, and startup founders with unique NFT products and services.
Exclusive Approach
NFT STARS follows an 'exclusive' approach in terms of the artist it represents and strives to be 'inclusive' when it comes to users interested in digital art. Every creator present on the platform is either selected by the executive board or picked by the NFT STARS community through a voting process. The number of auctions is limited to 3 per day.
Selected Stars get special treatment: artists have personal managers. They can consult with the legal department, their work is promoted on social media through interviews and other marketing activities, and they enjoy gas-free minting. The NFTs are minted at the time of sale, and the purchaser pays the gas expenses of the process.
Fractional NFT Trading
One of the key features of the platform is the opportunity to buy and sell only a fraction of an artwork. Collectors can acquire a piece of rare artwork, no matter how much the entire work costs, allowing artists to put their creations up for sale while retaining majority ownership.
NFT STARS also enables collective NFT ownership. When a group of artists creates artwork as a team, the proceeds from its sale are distributed among all the team members.
Personalized Gallery
NFT STARS brings digital art closer to its audience and allows artists to host their first exhibition in a gallery. Every artist can create a personalized gallery, powered by augmented reality technology, that will be available on mobile devices. Users will have an opportunity to enjoy the art from the comfort of their homes and learn more about the artists and their vision of the world.
Initial NFT Offering
NFT STARS introduces a brand new way of funding a startup — Initial NFT Offering. The marketplace serves as a launchpad for creative platforms where they go through two rounds of funding and users can purchase NFTs to farm the project's native tokens.
24/7 NFT Radio Station
NFT STARS digitalizes traditional forms of art and introduces the first-ever radio station to broadcast NFT music. At any time during the day, users will be able to listen to promising young artists and buy any records they like.
https://medium.com/media/b8a596544f943e3618682869c7e2f97a/href
About NFT STARS
NFT STARS is a new NFT marketplace that enables NFT liquidity flow on multiple blockchains. The project is pursuing the goal of introducing more market actors to the world of non-fungible tokens and to the benefits they present. The platform has accumulated a unique suite of products and services aimed at digital art lovers, creators, investors and startup founders.
Follow NFT STARS' social media channels to learn more about the project and to stay in the loop about its development: Twitter, Instagram, Facebook & Telegram Chat.
About Avalanche
Avalanche is an open-source platform for launching decentralized applications and enterprise blockchain deployments in one interoperable, highly scalable ecosystem. Avalanche is the first decentralized smart contracts platform built for the scale of global finance, with near-instant transaction finality. Ethereum developers can quickly build on Avalanche as Solidity works out-of-the-box.
Website | Whitepapers | Twitter | Discord | GitHub | Documentation | Forum | Avalanche-X | Telegram | Facebook | LinkedIn | Reddit | YouTube

---
NFT STARS to Integrate with Avalanche to Power Its Multi-Chain NFT Marketplace was originally published in Avalanche on Medium, where people are continuing the conversation by highlighting and responding to this story.