Oh! Finance Expands to Avalanche
This integration enables DeFi users to optimize their yield strategy, while taking advantage of Avalanche's low fees, high throughput, and sub-second finality.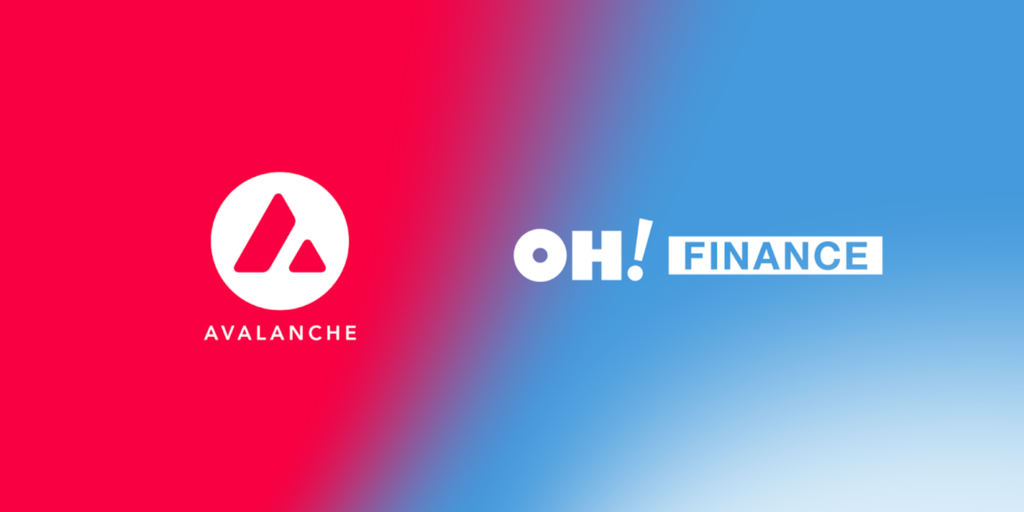 Oh! Finance, a yield optimizer that provides a one-stop-shop for users interested in monetizing stablecoin assets, is now live on Avalanche. This expansion enables users to take advantage of a decentralized, yield generation protocol that offers optimized strategies to do more with your DeFi Dollar. Users can track investment progress on the OH! Dashboard and interact with a variety of protocols seamlessly.
Oh! Finance aggregates strategies from trusted DeFi protocols, such as Curve, Aave, Uniswap, Sushiswap, and Compound. This feature allows depositors to gain exposure to multiple protocols with a single, gas-efficient transaction. With the Avalanche integration, Oh Finance will be expanding to BenQi, Pangolin, and Trader Joe.
"Avalanche maximizes transaction throughput and settlement speed, without sacrificing security — which makes it the perfect network for a yield generation protocol. We at Oh! Finance are extremely excited to partake in the Avalanche Rush event and offer Avalanche users some of the highest yields in all of DeFi via the Oh! Finance platform!," — says Rick Seeger, Co-Founder of Oh!
Big things are happening on the Avalanche network, with the start of the Avalanche Rush. The Avalanche Rush brings the blue-chip DeFi applications AAVE and Curve products to the Avalanche ecosystem, along with $180M in liquidity incentives across protocols. With AAVE and Curve integrating with Avalanche, the Oh! Team will be able to provide their high yield, Single Asset Strategy on the Avalanche network.
Learn more on how to get started on Oh! Finance here.
About Oh! Finance
Oh! Finance has a simple goal: Do More with your DeFi Dollars. Oh! provides Industry-Leading APY interest rates on your stablecoins (like USDC), all on a simple, secure and easy-to-use DeFi platform
Website | Medium | Twitter | Telegram |
About Avalanche
Avalanche is the fastest smart contracts platform in the blockchain industry, as measured by time-to-finality, and has the most validators securing its activity of any proof-of-stake protocol. Avalanche is blazingly fast, low cost, and green. Any smart contract-enabled application can outperform its competition by deploying on Avalanche. Don't believe it? Try an app on Avalanche today.
Website | Whitepapers | Twitter | Discord | GitHub | Documentation | Forum | Avalanche-X | Telegram | Facebook | LinkedIn | Reddit | YouTube
---
Oh! Finance Expands to Avalanche was originally published in Avalanche on Medium, where people are continuing the conversation by highlighting and responding to this story.