Poolz Expanding Liquidity Tools for DeFi Innovators and Users on Avalanche
Poolz, an emerging cross-chain token pool & auction platform, connects early-stage blockchain innovators with users.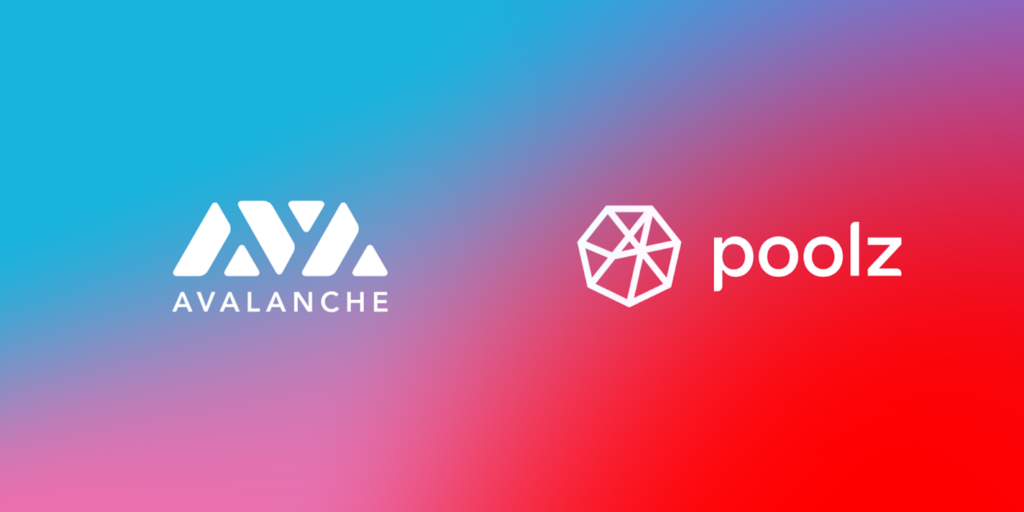 Poolz, a cross-chain token auction platform, is now live on Avalanche, providing projects on Avalanche a simple solution for liquidity generation and launching in an open, censorship-resistant way.
Projects using Poolz can launch and manage liquidity auctions that are easily discoverable by users on the platform. Prior to decentralized solutions like Poolz, teams building applications were faced with steep service fees or prohibitive controls set by centralized services.
Poolz: Expanding Opportunities for Builders in the Avalanche Community
By expanding to Avalanche, Poolz's well-defined project launch process will help builders in the Avalanche community have an open and fair process that provides immediate liquidity with exceptionally fast underlying technology.
The integration with Avalanche is another step in promoting cross-chain functionality so anyone interested in participating in new projects can easily do so on any supported chains.
The Poolz team will soon be announcing the first Avalanche-based project to launch with its technology.
Poolz Use Cases
Liquidity Bootstrapping: Leverage the Poolz platform to launch projects with immediate liquidity on the Poolz decentralized exchange (DEX). Although the platform is impactful for early-stage projects, it can be used by any project regardless of maturity.
OTC Trading: Strengthening widespread DeFi adoption, the Poolz platform can also be used as a marketplace for wide-ranging crypto over-the-counter (OTC) trading; this allows for large-size orders to be traded directly with a counter-party without any risk.
Yield Generation: Generating passive yield from ETH and DAI holdings, in return for providing liquidity to auctioning projects.
Non-Fungible Token (NFT) Bid Auction: NFT-based projects can launch dynamic ratio auctions on the Poolz platform, where bidding takes place over several rounds. Bidders have the chance to observe the development of the auction price and other bidder's bids submitted by their competitors. This feature helps diversify the options for liquidity providers.
Launch with Pools:
If you're developing a project on Avalanche and interested in Poolz services, complete this form to connect with their team for more information.
https://medium.com/media/b8a596544f943e3618682869c7e2f97a/href
About Poolz
Poolz is a decentralized cross-chain IDO platform built on top of Web 3.0 infrastructure to enable crypto projects to generate liquidity before listing. The Poolz platform has already integrated with many different blockchains and is in discussions with more than 10 of the biggest blockchain networks.
Follow the latest updates about the Poolz Team here:
Telegram | Telegram Announcements | Twitter | Website | Github | Discord
About Avalanche
Avalanche is an open-source platform for launching decentralized applications and enterprise blockchain deployments in one interoperable, highly scalable ecosystem. Avalanche is the first decentralized smart contracts platform built for the scale of global finance, with near-instant transaction finality. Ethereum developers can quickly build on Avalanche as Solidity works out-of-the-box.
Website | Twitter | Discord | GitHub | Forum | Telegram | Facebook | LinkedIn | Reddit | YouTube

---
Poolz Expanding Liquidity Tools for DeFi Innovators and Users on Avalanche was originally published in Avalanche on Medium, where people are continuing the conversation by highlighting and responding to this story.