RugDoc Expands to Avalanche to Keep DeFi Users Secure
RugDoc's expertise in code auditing will help make DeFi applications and users even safer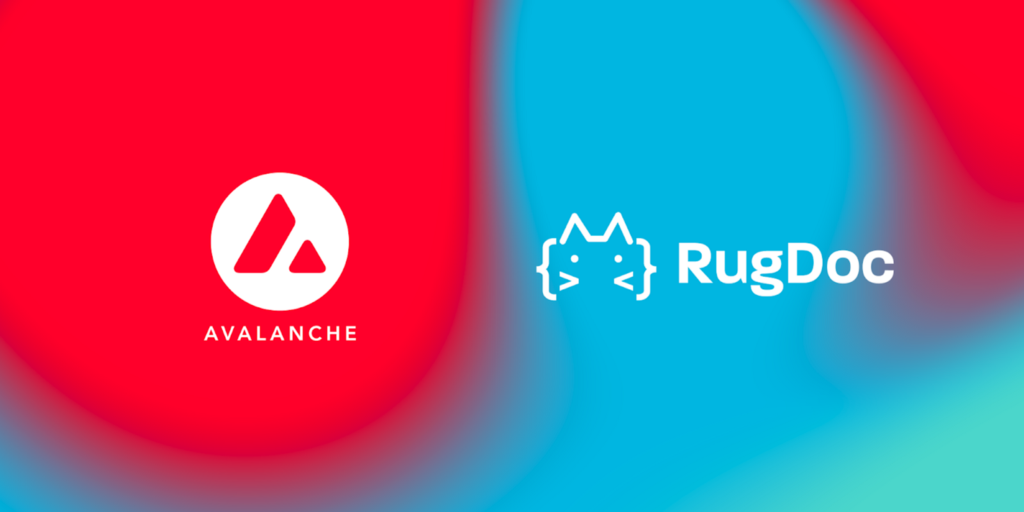 RugDoc, an organization that audits code on community projects and provides free educational resources to make DeFi safer, is expanding to Avalanche. This expansion enables users to quickly assess the safety of new Avalanche DeFi projects and develop risk management strategies. Now live on Avalanche, RugDoc will monitor the Avalanche ecosystem, notify users of scams, and publish educational content.
The Avalanche dedicated section on the RugDoc homepage will continually add audits over time and make it easier for users to navigate through the Avalanche ecosystem.
"RugDoc is thrilled to expand to the Avalanche Community and work with it on our mission of making DeFi safer. By working together with the community, we will be able to better serve DeFi users with current, in-the-moment information relevant to the Avalanche platform. We look forward to developing Avalanche-specific content and working with new projects to their chain in implementing best practices!" The Rug Doctor, CEO of RugDoc IO
For more information and to stay informed on the most important RugDoc news, visit its website and join its communities on Twitter and Telegram.
About RugDoc.io
RugDoc.io is a community-run organization focused on making DeFi safer by protecting, educating, and providing tools for as many people as possible as they interact with projects in the cryptosphere.
RugDoc has also expanded to cover other aspects of DeFi, including DegenDoc, which aims at covering general strategies on yield farming, and FarmDoc, our subscription-based service for premium yield farming strategies.
Website | Twitter | Telegram | Facebook | Instagram | Reddit | YouTube | Wiki | Merch | Blog
About Avalanche
Avalanche is the fastest smart contracts platform in the blockchain industry, as measured by time-to-finality, and has the most validators securing its activity of any proof-of-stake protocol. Avalanche is blazingly fast, low cost, and green. Any smart contract-enabled application can outperform its competition on Avalanche.
Website | Whitepapers | Twitter | Discord | GitHub | Documentation | Forum | Avalanche-X | Telegram | Facebook | LinkedIn | Reddit | YouTube

---
RugDoc Expands to Avalanche to Keep DeFi Users Secure was originally published in Avalanche on Medium, where people are continuing the conversation by highlighting and responding to this story.