Snowball Application Growing Rapidly on Avalanche
One of the earliest DeFi apps on the platform is showing the power of
Avalanche technology and community.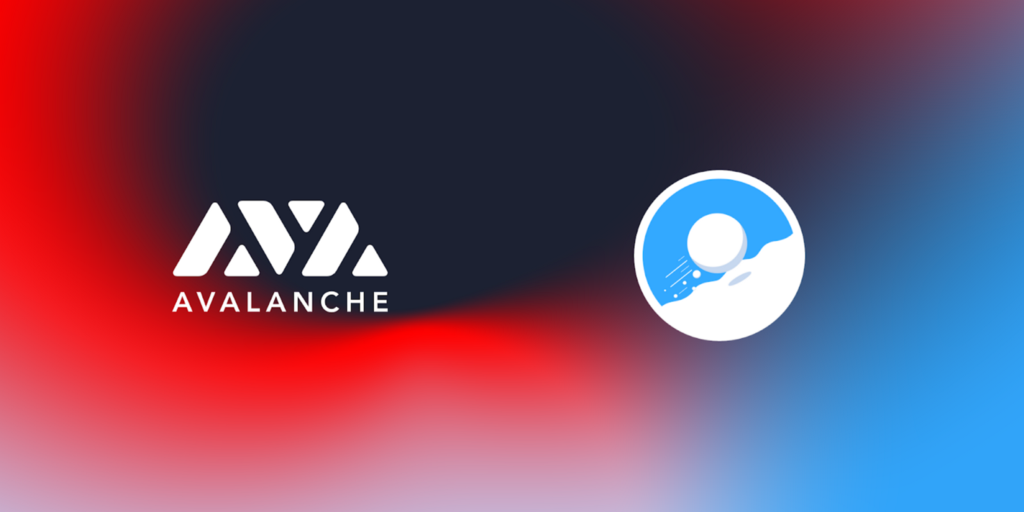 Snowball, an app combining multiple DeFi protocols, continues to grow rapidly as one of the first solutions to choose Avalanche as its core, native network. It is a community-driven project that provides a combination of auto-compounding services for liquidity pools on Pangolin, and an automated market maker (AMM) solution for stable assets.
Auto-Compounding — Vaults that compound returns on your liquidity pool rewards.
StableVault– An automated market maker (AMM) that allows you to exchange Stablecoins and other pegged crypto assets with low fees and low slippage.
Farming — Earn SNOB tokens by staking into our rewards pools
NFTs — Purchase or claim official Snowball NFTs.
Staking — Stake SNOB tokens for boosted rewards and profit-sharing
Governance — Vote on protocol changes and propose new changes
Fast transactions and low gas fees are necessary for maximizing the yield and creating innovative strategies for Snowball users. Many trading strategies on networks with higher gas fees and slower transaction times such as Ethereum would not be economically feasible. In addition, the potential for subnets offers some interesting possibilities as its applications evolve.
Since its launch in March, it has achieved many milestones:
Reached 25M in TVL
Reached 1M in liquidity and volume on Pangolin, while being added as a rewarded pair on the DEX
First stablecoin AMM on Avalanche
Partnered with leading algorithmic stablecoin Frax Finance
Re-invested more than $1.2M to improve the applications for users
Implemented on-chain governance for more than 1300 unique Avalanche Wallets holding its token to participate in governance
"Avalanche's near-instant transaction time, low gas fees, and reliable network create a perfect environment for building DeFi," says Sasquatch at Snowball. "Our team saw a young DeFi space in need of robust products and we knew we could fulfill this need and support its rapid growth. We've been struck by how amazing this community is, and we look forward to continue growing alongside it."
The team behind Snowball is looking to partner with more projects building in the Avalanche ecosystem, as they did with the Frax Finance team. If you are developing on Avalanche and interested in exploring collaboration opportunities with their team, please reach out to abominablesasquatch@protonmail.com
https://medium.com/media/b8a596544f943e3618682869c7e2f97a/href
About Avalanche
Avalanche is an open-source platform for launching decentralized applications and enterprise blockchain deployments in one interoperable, highly scalable ecosystem. Avalanche is able to process 4,500+ transactions/second and instantly confirm transactions. Ethereum developers can quickly build on Avalanche as Solidity works out-of-the-box.
Website | Twitter | Discord | Telegram | Facebook | LinkedIn | Reddit | YouTube

---
Snowball Application Growing Rapidly on Avalanche was originally published in Avalanche on Medium, where people are continuing the conversation by highlighting and responding to this story.