Stardust Adds Avalanche, Providing Powerful New Scaling Solutions for Game Developers
Stardust brings convenient wallet and low-code NFT tools, teaming up with Ava Labs on an accelerator to drive game development for Web2 game developers and new Web3-native studios.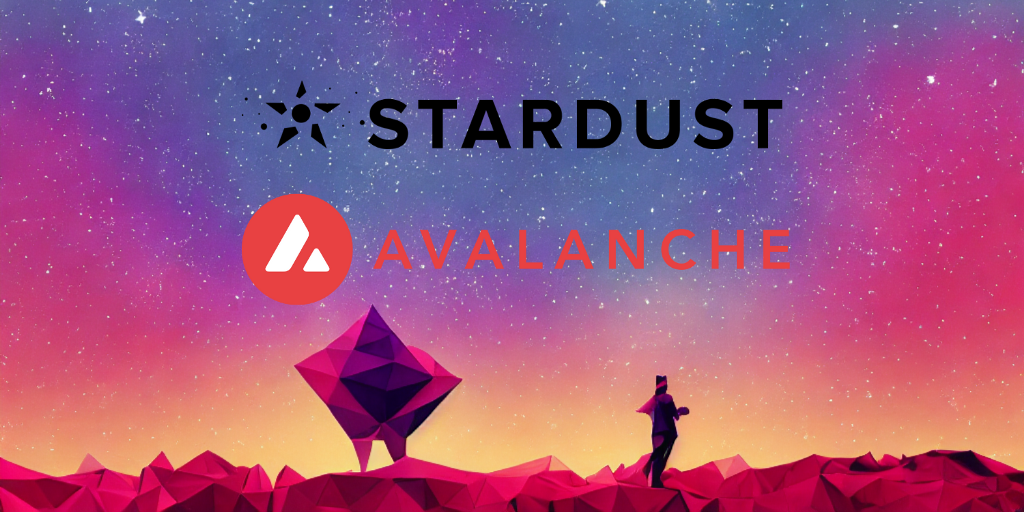 Stardust, a seamless solution for developers to integrate NFTs into their games in just a few lines of code, has added Avalanche C-Chain and Subnet (coming soon) compatibility. Hundreds of game developers using Stardust can now easily onboard millions of mainstream players through Stardust's custodial wallet and conveniently integrate NFTs into their projects, all while taking advantage of Avalanche's Subnet scaling and customization, greater security, and leading time to finality.
With expansion to Avalanche, Stardust continues to diversify its toolset that aims to empower game developers leveraging NFTs, while reducing the cost, technical, and speed-to-market barriers that have slowed mainstream NFT adoption among game developers.
Additionally, Stardust and Avalanche have created an accelerator program aimed at making it easy for Web2 game developers and Web3-native studios to integrate NFTs into their games using Stardust's low-code solution. For more information on how to participate in this program, contact Stardust's team.
"Until now, both independent and established game developers have struggled to build on blockchain due to inherent complexities," said Gordon Grove, Stardust Head of Product. "With the addition of Avalanche, Stardust adds a powerful blockchain network that allows us to continue to eliminate the barriers to building with NFTs."
"Partners like Stardust are making it easier for all gaming developers to build on Avalanche and integrate NFTs into their projects," said Ed Chang, Head of Gaming at Ava Labs. "We're excited that hundreds of partners already working with Stardust are now able to easily build on Avalanche C-Chain and Subnets as a scaling solution."
For more on the accelerator program, visit Stardust's website and connect with their team.
This post is based on materials provided by Stardust. For more information, visit Stardust's website. Also, please read this important notice.
About Stardust
Stardust is the fastest way for developers to build on blockchain and integrate NFTs into their games at scale with only a few lines of code. As a SaaS platform for the new era of Web3 games, Stardust integrates with multiple blockchains and supercharges developers with their best-in-class APIs and player management solutions. Stardust empowers developers to build faster and more effectively on blockchain — making games more successful and bringing NFTs to billions of players.
About Avalanche
Avalanche is the fastest, most reliable smart contracts platform in the world. Its revolutionary consensus protocol and novel Subnets enable Web3 developers to easily launch highly-scalable solutions. Deploy on the EVM, or use your own custom VM. Build anything you want, any way you want, on the eco-friendly blockchain designed for Web3 devs.
Website | Whitepapers | Twitter | Discord | GitHub | Documentation | Forum | Telegram | Facebook | LinkedIn | Reddit | YouTube
---
Stardust Adds Avalanche, Providing Powerful New Scaling Solutions for Game Developers was originally published in Avalanche on Medium, where people are continuing the conversation by highlighting and responding to this story.